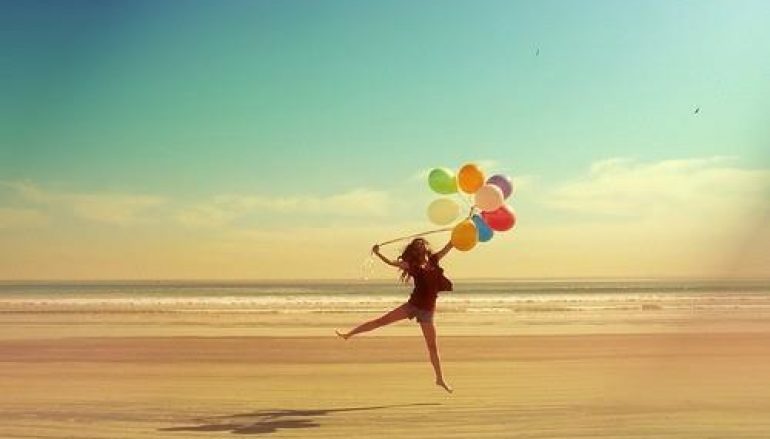 "One can appreciate and celebrate each moment – there's nothing more sacred. There's nothing more vast or absolute. In fact, there's nothing more!" ~Pema Chödrön
Do you celebrate life or do you hide in the shadows? We should celebrate any victory, no matter how small, and do it on a daily basis. It's important to take time to acknowledge both small moments and big moments. It's important to remember to take the time to step back and be in the moment. Give yourself room to breathe and celebrate this instance in time for it is divine, whole, complete and perfect just as it is.
Release all expectations and allow the joy and bliss of life fill your heart.
You deserve happiness. You deserve to have your accomplishments and unique personality recognized. You deserve to celebrate yourself! Yoga teaches us that the beauty of being able to celebrate and love yourself is that it allows you to deal with your shortcomings to accept yourself unconditionally in a productive way and by letting go of the things that weigh you down.
Too many people hide their feelings, afraid to live out loud, afraid to stand out, and afraid to really enjoy life. Your voice counts. Start off each day with your arms wide open and say "Miracles find me now." Not only does that put you in a state of receiving, but it also puts you in a state of awareness. Miracles happen all the time, allow yourself to see them, celebrate them, and be grateful for them.
Make time each day to celebrate your many positive attributes, your boundless potential, and the beauty of your own existence. Celebrate yourself by treating yourself the way that you'd treat your child, spouse, or best friend. Understand that you deserve the best that life has to offer and that you have so much to contribute to the world. Fly high. Be brilliant. Celebrate all your accomplishments. Serenade the world with your song!
"I celebrate myself, and sing myself." ~Walt Whitman, Song of Myself
Rene Hawthorne
Rene' Hawthorne, 500HR RYT, (a.k.a. The Lotus Chick), is a former classical ballet dancer with The Dallas Ballet. For the past 11 years, yoga has been her focused passion. Her teaching style is a fusion of years of various dance experiences and yoga trainings. She currently teaches at her home studio, The Sweet Spot and at The Mat Yoga Studio in Dallas, Texas. Offering a variety of weekly classes ranging from vinyasa flow yoga, kids yoga, private yoga lessons, corporate yoga and Doga (yoga with your dog), you will find something for every member of the family. Check out her website to find a class for you at www.thelotuschick.com.
Related Articles
Read more from INSPIRATION