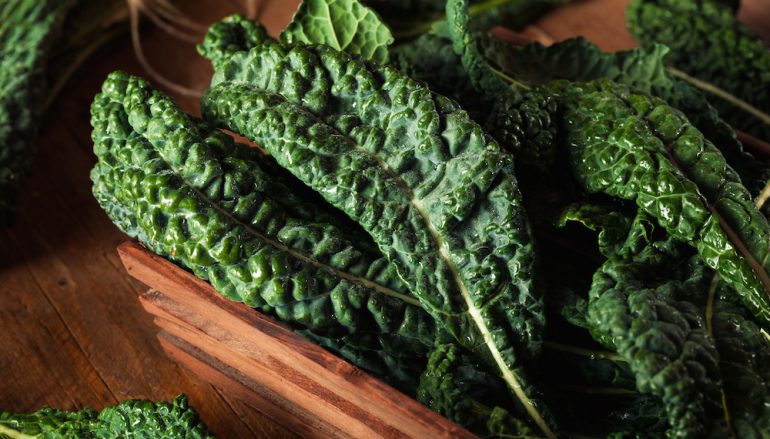 Yields 4-6 servings
3 tsp olive oil
1 c red cabbage, thinly sliced
½ tsp turmeric
¼ tsp cinnamon
6 c lacinata kale, shredded
½ c carrots, grated
½ c apples, small diced
1 tsp ginger, minced
1 T apple cider vinegar
1 T water
½ tsp salt
¼ tsp black pepper
Preheat a large sauté pan on medium. Sauté cabbage in olive oil for 2-3 minutes on medium high. Add turmeric and cinnamon and cook for 1 minute to bloom spices. Add kale and toss while cooking for 2-3 minutes.
Add carrots, apples and ginger and cook for 1 minute. Add cider vinegar and water and cook until evaporated while mixing.
Season with salt and black pepper to serve.
Jeremy Smith
As Executive Chef  at Kripalu Center for Yoga & Health in the Berkshires, Chef Rock nourishes guests with 1,200 healthy meals a day. He graduated from the Culinary Institute of America, and has cooked in fine-dining kitchens from Colorado to London. In 2006, he took over as Demonstration Chef at Canyon Ranch, and during that time Conde Nast Traveler rated the resort #1 for food and cooking classes.. Jeremy is a Faculty Member of the Center for Mind-Body Medicine in Washington, DC, and a national presenter. He has been featured in the Food Network, Vegetarian Times, Yoga Journal, and more.
Related Articles
Read more from RECIPES