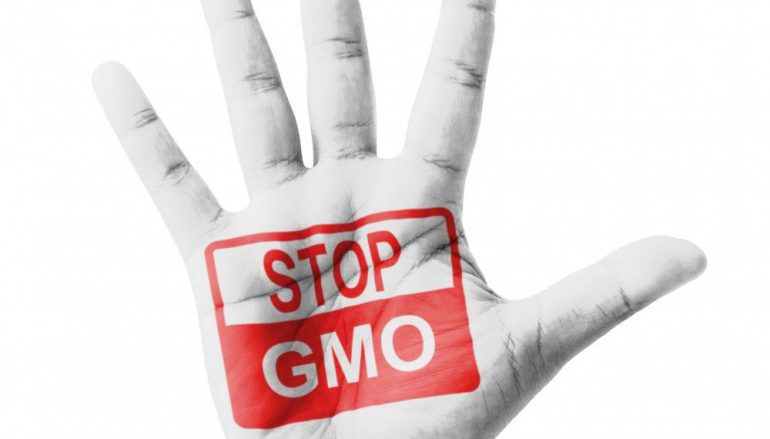 Vermont Passes Law Requiring GMO Labeling
One down, 49 to go!  Under a law signed this month, Vermont will soon require that food companies tell consumers which products on their grocery shelves have genetically modified ingredients. In doing so, Vermont could force food growers, processors and retailers to upend how they serve hundreds of millions of customers nationwide.
The law makes Vermont the first state to implement GMO labeling in as an overwhelming majority of the our population fights to pass federal law requiring all foods with GMO ingredients be labeled nationwide.
"Consumers want to know what is in their food," Vermont Gov. Peter Shumlin said. "Elected officials will have to meet the demands of consumers or be rejected at the ballot box. There is no doubt in my mind this will spread across the country."
Activists at the forefront of GMO labeling argue consumer's have right to know what's in their food.  The U.S. is one of the few developed nations that does not mandate labels for genetically modified foods, and with various studies showing the side effects and dangers of GMO's, this shows the importance of making it mandatory for the health of our country.  Once a few states impose the requirement, they say, major food and agricultural companies and the FDA will be compelled to negotiate an agreement for a national standard.
"We could have as many as five states by the end of this year with mandatory labeling," said Colin O'Neil, director of government affairs at the Center for Food Safety. "Is the FDA going to allow them to dictate national policy, or will they step in with a federal blueprint? I suspect we are not going to see a patchwork go on much longer before the feds step in."
"When people saw just how much money was being spent by Monsanto and the large multinational food corporations to keep consumers in the dark, that woke up the sleeping giant of the food movement," he said. "People began asking, 'What are you hiding and why?'"
The food companies say they have no plans to change their strategy.
Original article can be found at: http://www.latimes.com/nation/la-na-gmo-labeling-vermont-20140607-story.html#page=1
Photo – shutterstock.com
Related Articles
Read more from LIFESTYLE