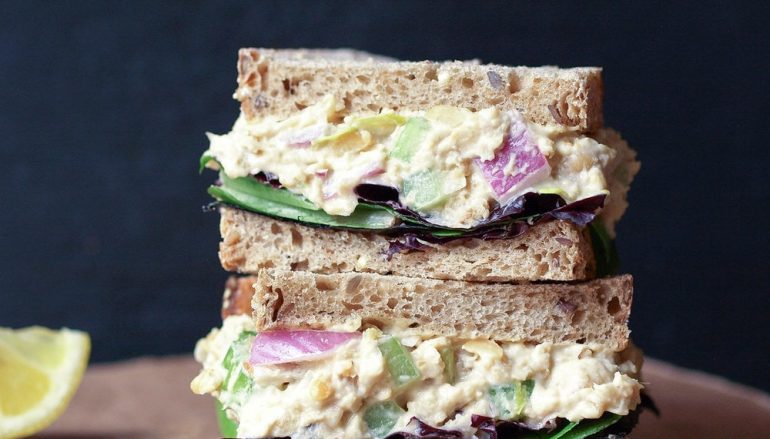 Chuna (Chickpea "Tuna") Salad
Tuna salad sandwiches make us feel nostalgic.  Coming from the south, tuna salad sandwiches were a staple at baby showers, picnics and yes even school lunches despite the apparent smell!
Flash forward to a day when comfort foods have all be recreated to meet all dietary preferences, we now have a new spin on this classic favorite.  And just like the original, it's versatile!  You can serve this on bread as a sandwich, it's awesome as dip with cracker or even on a bed of lettuce as a low carb wrap.
I N G R E D I E N T S
1 (14 oz.) can chickpeas, drained and coursely mashed with a potato masher
3-4 tablespoons of vegan may0
1/2 cup of chopped red onion
1/2 cup of chopped celery
1/4 cup of chopped dill pickles
1 teaspoon of mustard
1/2 teaspoon of apple cider vinegar
himalayan salt & cracked pepper to taste
Place all ingredients in a bowl and mix until well blended.  Can be doubled and kept in the refrigerator for a couple of days.  Variations:  1 teaspoon of curry powder for  a flavorful twist.  Substitute onion, pickles and mustard for diced green apple, dried cranberries and walnuts!
Related Articles
Read more from RECIPES