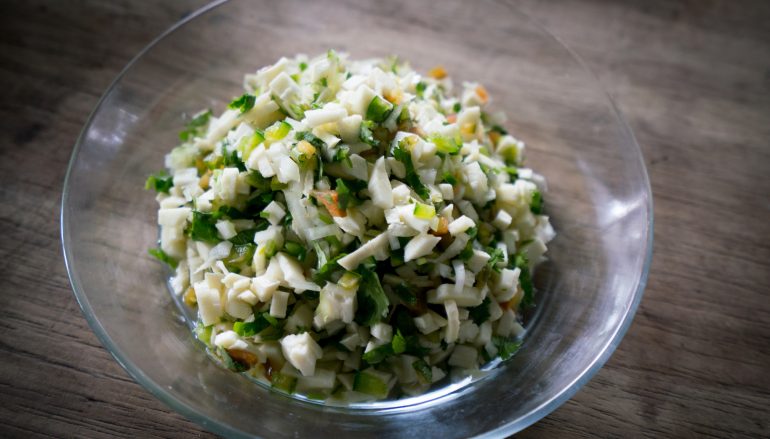 Total Cook Time: 10 minutes | Makes 3 Servings
Of all recipes I tasted in Costa Rica, this one delighted me the most. I used to love
fresh fish ceviche but have stopped eating it because of sustainability and health
concerns about eating fish. But this recipe brings all the cool citrus flavor and
texture of the traditional ceviche I used to eat, with none of the health or
environmental risks.
Hearts of palm are harvested from the inner core of certain palm trees, and Costa
Ricans eat them cooked or in salads. Easy to enjoy and prepare, they are rich in
immune boosters vitamin C and zinc. This ceviche is traditionally made with
searingly hot habanero peppers, but you can substitute with sweet or mild peppers
if you're spice averse.
1 cup hearts of palm, sliced into small rounds (use fresh, canned, or jarred)
1 small sweet onion (like Vidalia), quartered and sliced
2 small sweet red peppers, cut into ¼ -inch dice
¼ small habanero pepper, seeded and minced
1 tablespoon chopped fresh cilantro
Juice of 1 to 2 limes
1 teaspoon salt
Pepper (optional)
Combine ingredients through cilantro in a bowl, drizzle with lime juice, and add salt;
toss to combine.
Season with pepper, if desired, and serve immediately. Enjoy alone or served with
popcorn, plantain chips, or tortilla chips.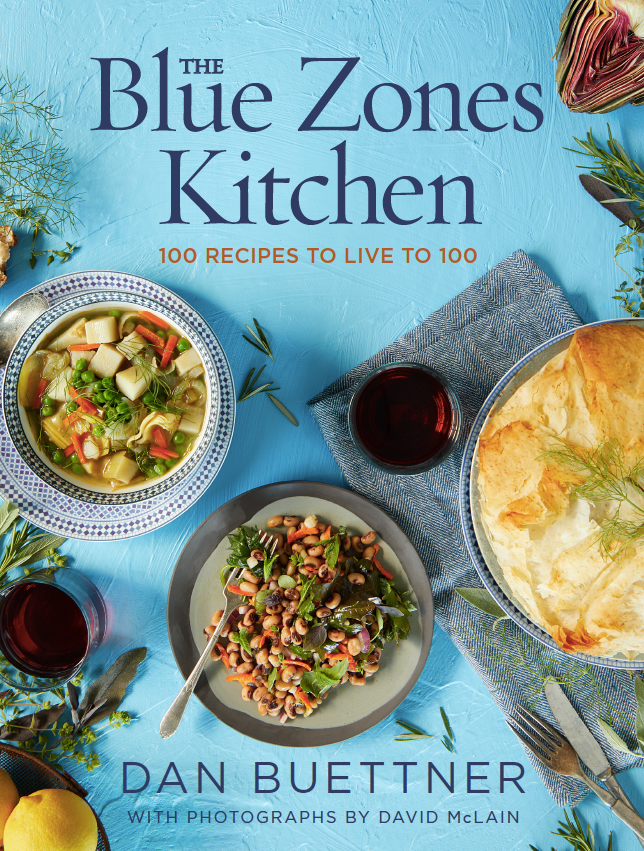 Dan Buettner
Dan Buettner is an explorer, National Geographic Fellow, award-winning journalist and producer, and a New York Times bestselling author. He discovered the five places in the world—dubbed Blue Zones—where people live the longest, healthiest lives. His articles about these places in The New York Times Magazine and National Geographic are two of the most popular for both publications.
Related Articles
Read more from RECIPES