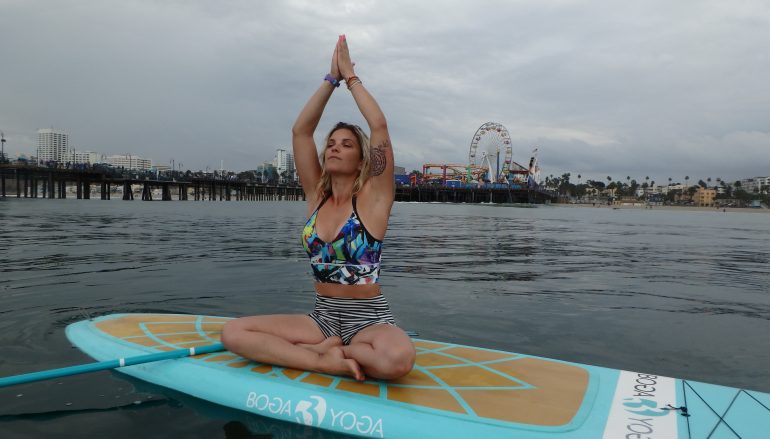 Change Maker Spotlight: Sarah Tiefenthaler
Sarah completed her first 200-hour Yoga Teacher Training in the tropical jungles of Costa Rica where she focused intensely on the philosophy of yoga as well as meditation practices. When she returned to Los Angeles, she completed her second 200-hour Yoga Teacher Training certification in Hollywood, CA at Earth's Power Yoga where she was able to expand her knowledge of human anatomy and alignment in relation to yoga. However, after spending day after day in the magnificence of the Costa Rican jungle, Sarah still longed for an activity in which she could maintain a consistent presence in nature. When Sarah returned home from Costa Rica in 2010 she soon discovered her passion for Stand Up Paddle Boarding (SUP); it was the perfect solution that would keep her in nature, on the water, and under the sun. With her obvious passion for yoga, it was not long before she began to experiment with yoga poses on the boards which was just the spark that very quickly lead to the creation of her SUP Yoga company, "YOGAqua". YOGAqua was launched on July 17th, 2011 and is based in Los Angeles, CA.
Sarah has since completed her third Yoga Teacher Training for 100 hours at Maha Yoga in Brentwood, CA and she currently offers SUP Yoga Teacher Training Certification courses 4-6 times per year. Sarah currently tours with Wanderlust Yoga Festivals as the SUP Yoga Program Coordinator.  She is a brand ambassador for Reebok and BOGA Yoga Paddleboards.
YD:  How did you get into yoga?
I initially got into yoga during my former career in the fashion industry. I was an International Sales Representative for a premium denim brand and i was primarily behind a desk Monday-Friday, 7am-4pm. I found it refreshing to take a high energy yoga class after work. At this particular studio they played very loud music and lead a strenuous flow that left you drenched in sweat. I loved it so much, i began going almost every day! But aside from it being an amazing work out and stress release, i was also having wonderful meditative experiences during savasana-that's what got me. I had to learn more. That's when i began searching for my first Yoga Teacher Training.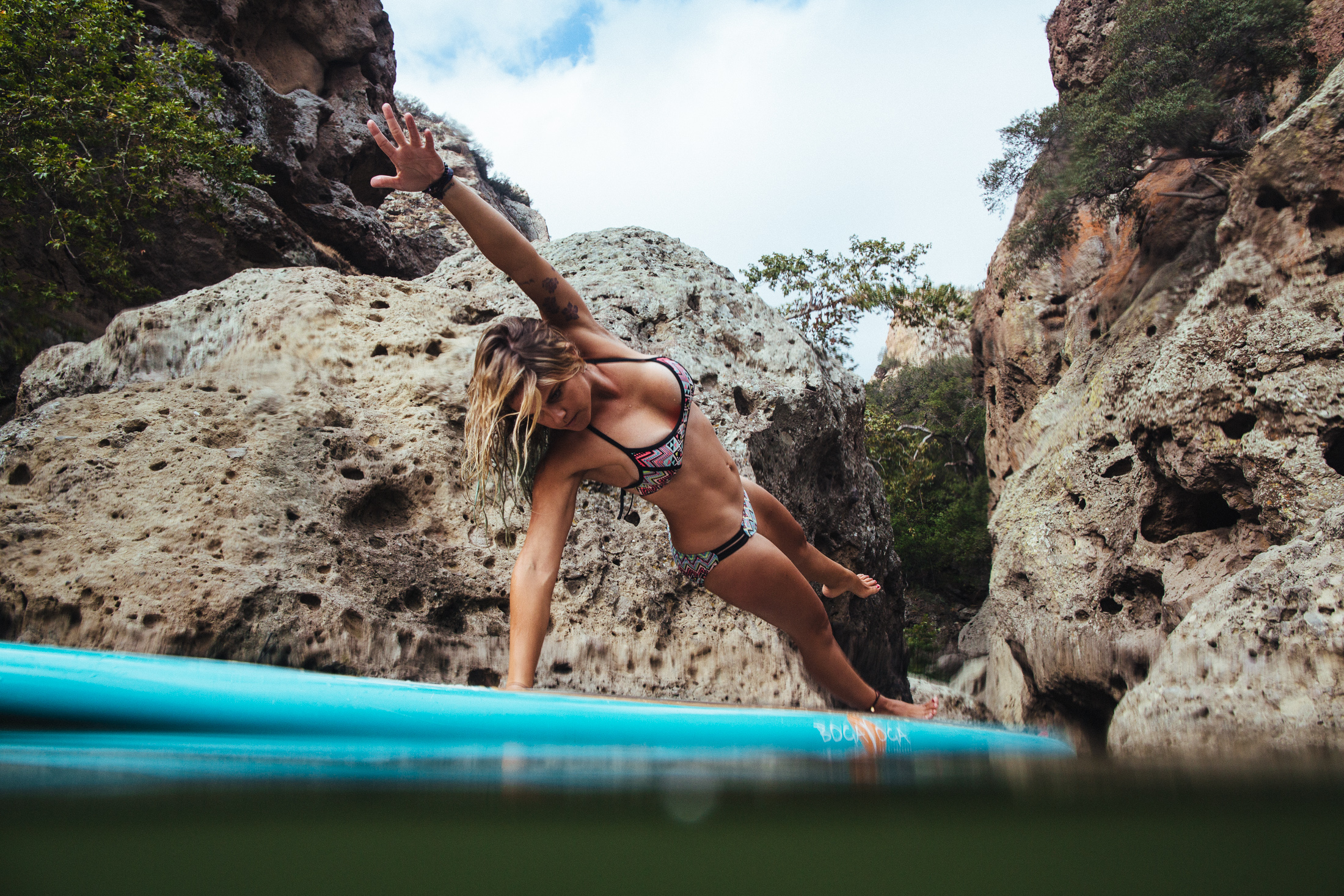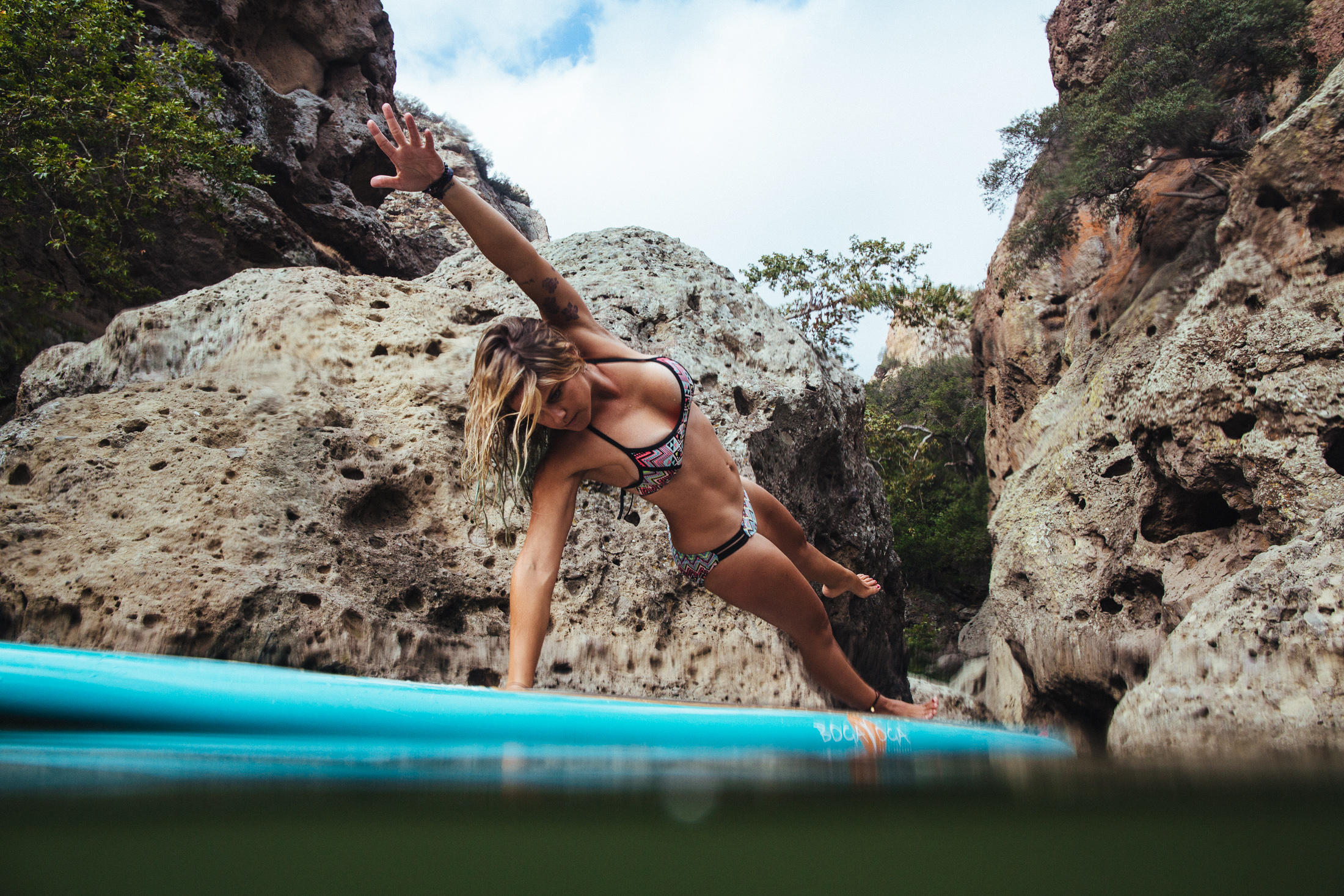 YD:  What have you done in the past year to better yourself as a Yoga Teacher?
I got back to my own practice. As a teacher, i can tend to let myself get preoccupied with filling that role and sometimes i forget that i am still a student as well. I feel that being a student regularly makes you a better teacher because you are reminded of what it is you look for in a teacher and the experience you long for in a class. You can also discover fun new sequences from your fellow teachers, it's refreshing.
YD:   Why is yoga so important in the world we live in today?
Yoga reminds us to breathe and be present. Anything that does that for humanity is good for this world. This world is a crazy place, especially lately. We need to take care of our body, mind and soul. We need to find those precious moments of peace for ourselves, we need to smile and we need to laugh. If you can find a studio where you have all of that, you've won! This is one of the many things i love about SUP Yoga, it puts you in a scenario where sometimes all you can do it lighten up and laugh at yourself.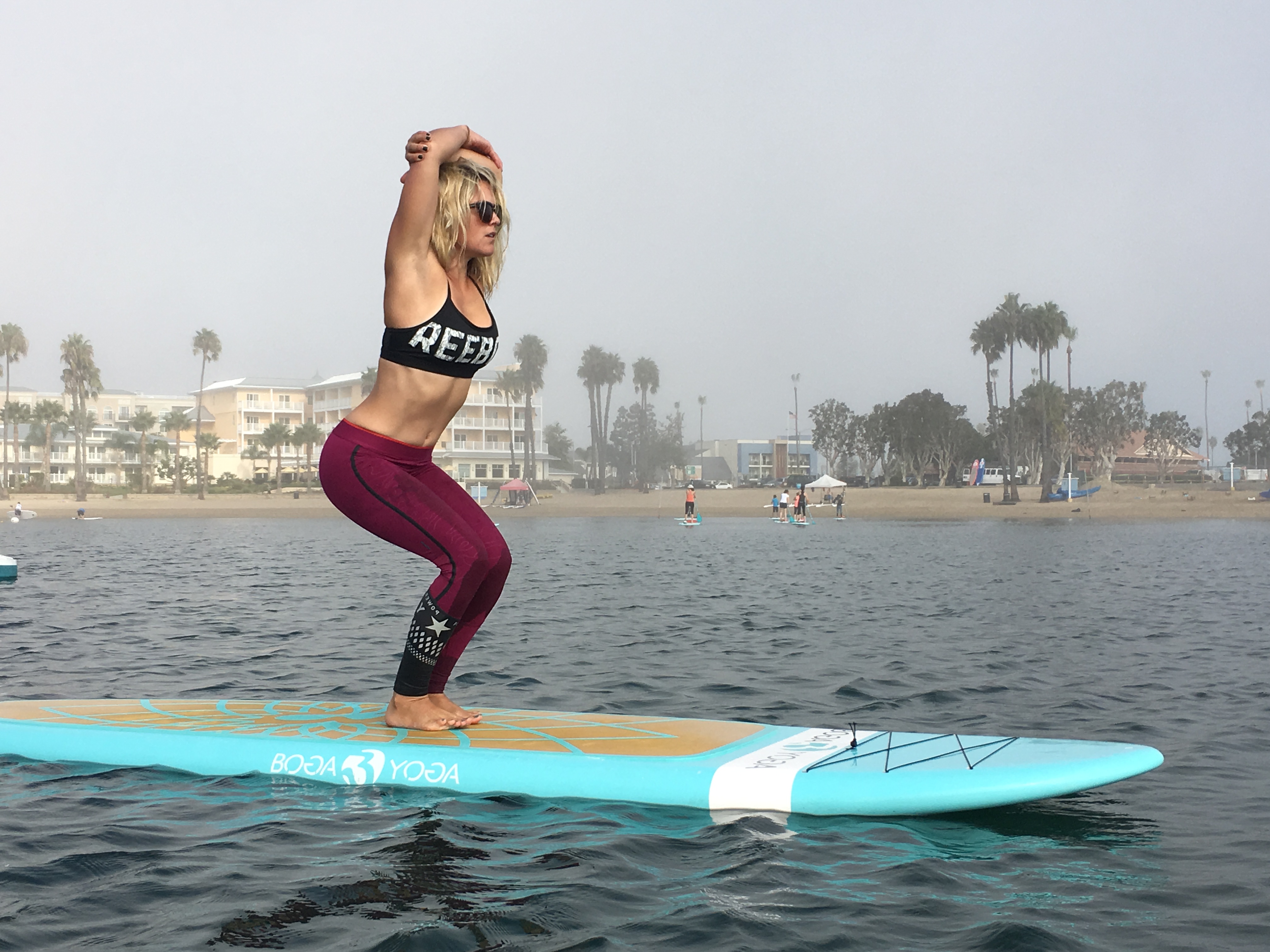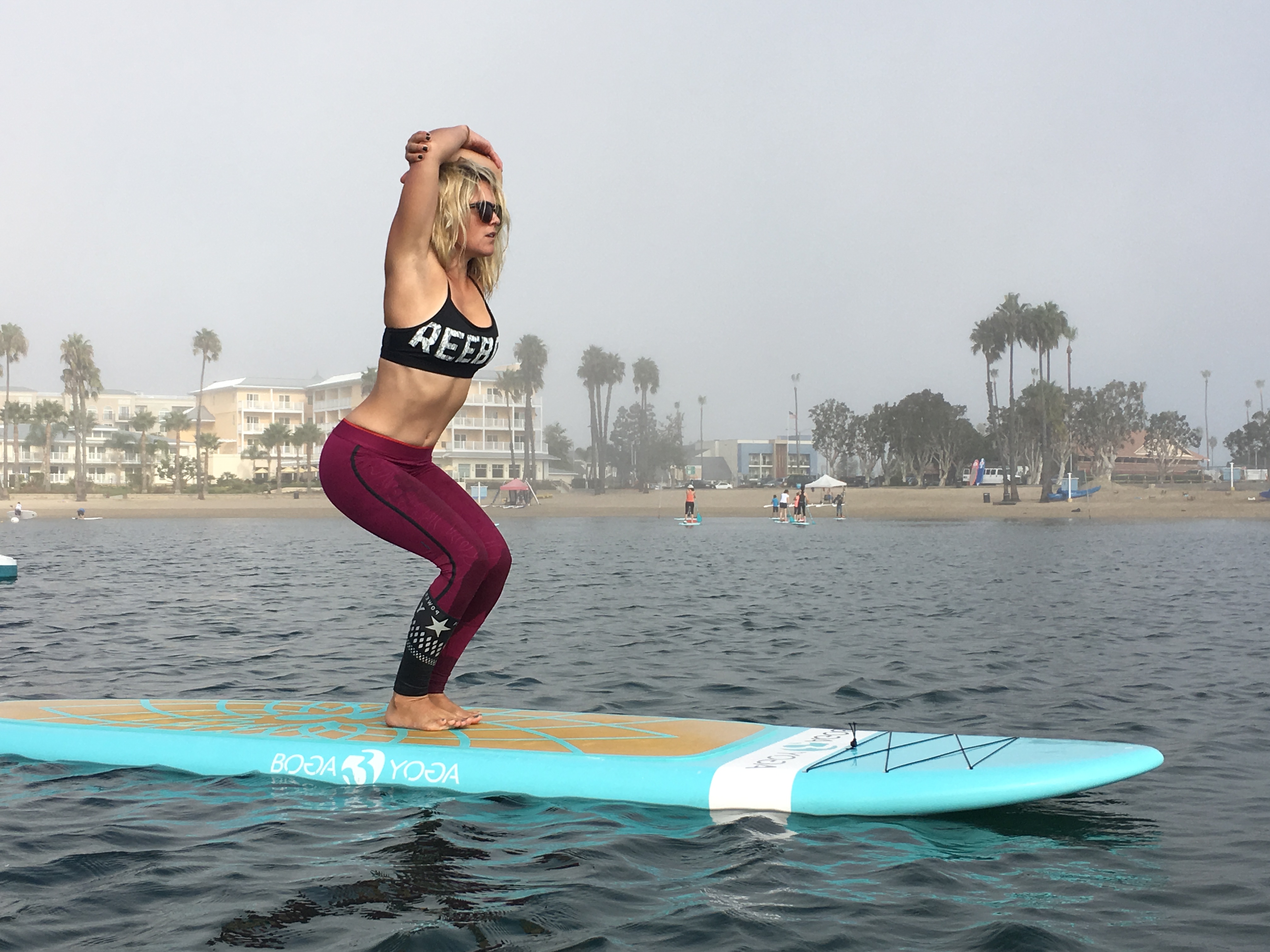 YD:  What do you like the least about yoga? 
Boat Pose. I do not know how to NOT look awkward with this one, it's ridiculous.
YD:  Where do you see the yoga industry in 10 years?  
Maybe in the Olympics! 😉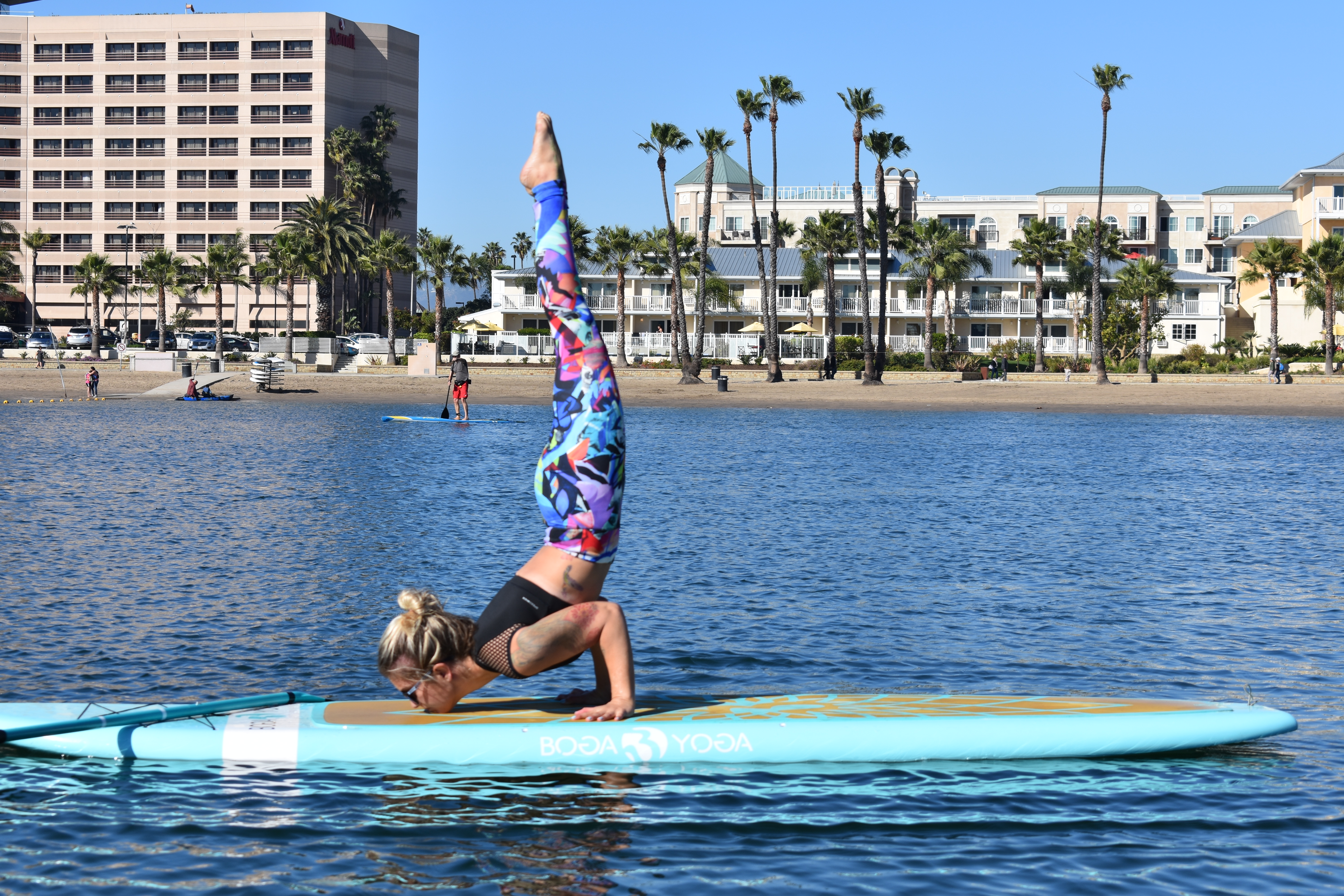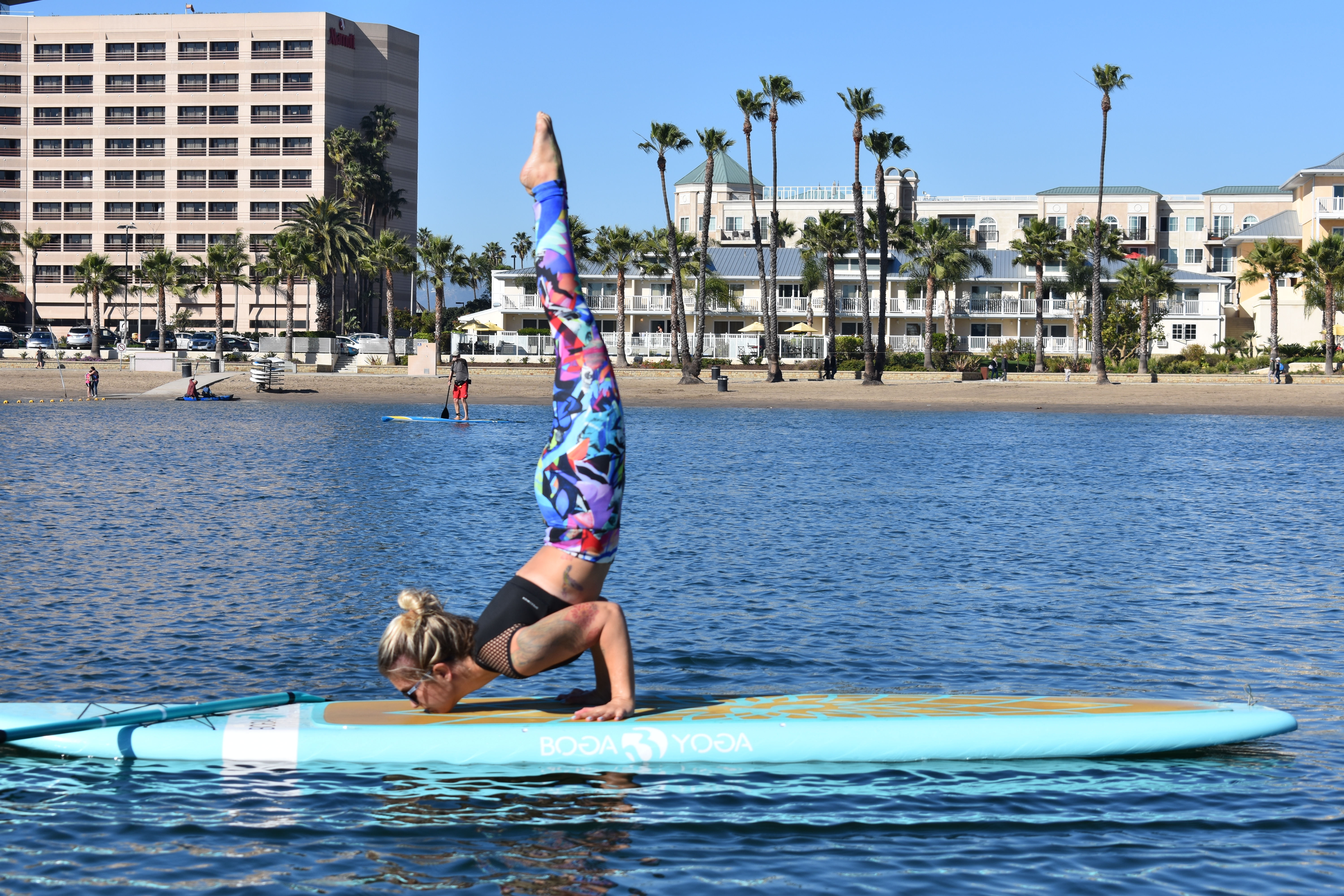 YD:  What is your life motto? 
The only reason to be alive is to enjoy it.
Related Articles
Read more from LIFESTYLE