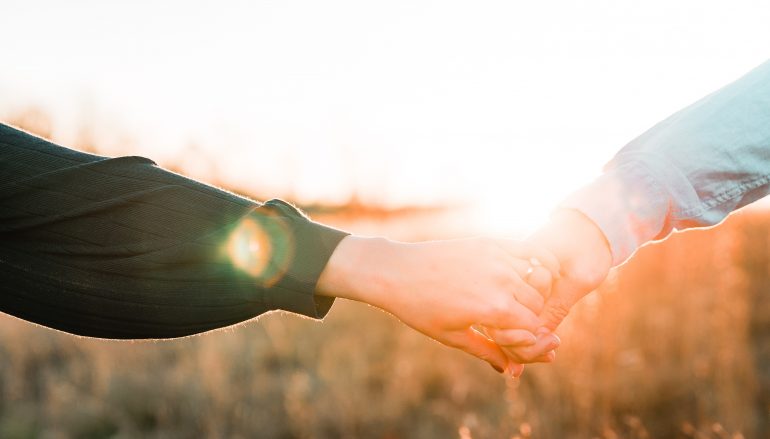 5 Ways To Celebrate Love This Valentine's Day
"Love creates a communion with life. Love expands us, connects us, sweetens us, ennobles us.
Love springs up in tender concern, it blossoms into caring action. It makes beauty out of all we touch. In any moment we can step beyond our small self and embrace each other as beloved parts of a whole." – Jack Kornfield.
As Valentine's Day approaches you may find yourself on either side of the fence; either loving this day or being less than fond of the glorified holiday ( Single's Awareness Day, anyone?). While consumerism may have exploited the genuine and pure essence of Valentine's Day, at the core of this holiday is a subtle reminder to celebrate love.
More than ever we are being asked to show and express love in all shapes and forms. Love is powerful – It has the power to heal, to transcend borders and boundaries, and unite all of us as a whole. When we recognize that what we do – and, more importantly, how we express love to ourselves and others – has a ripple effect that can be felt around the World, can we choose to live in alignment with the idea of "one love".
So, whether you are celebrating this holiday with your significant other or riding the single's train, below are 5 ideas to celebrate one love on Valentine's Day:
1) Self Love – We can only love others as much as we love ourselves. Often times, it's difficult to carve out time for yourself or if you can, there is a sense of guilt that accompanies it. But what a beautiful place we would live in if we all chose to love ourselves first. So, you have permission to treat yourself – indulge your senses. Go for an extra long walk, buy your favorite bottle of wine, or try a milk bath with candles. The sky is the limit!
2) Donate to a Charity – Pick your favorite charity and donate your time or money. This is a wonderful way to express unconditional love where your resources have the power to affect someone's day and potentially impact their life. If you're looking for one, check out the One Love Movement. Their mission is to spread compassion and support under-represented communities, locally & globally, through selfless action and giving.
3) Plant a Tree – Head on over to your local nursery, pick out a plant that you love and plant it. What is better than showing love and care than giving back to Mother Earth? Not much. When we take care of planet Earth, we will receive it back tenfold.
4) Host an Intention Circle – Since the New Moon is on February 15, 2018, this is the perfect time to host a New Moon Intention Circle with your nearest and dearest. New Moons are great for planting seeds for what we want to call into our life – perhaps an abundance of love? Gather a few of your closest friends, pick a sacred place and allow yourself to be vulnerable. There isn't much more powerful than a group of people joining together filled with support and intention. For intention circle ideas, click here.
5) Flowers – Buy a dozen or two of your favorite flowers and give one to each person in your office or a stranger that passes by. Random acts of kindness, and therefore love, not only impact the receiver's day but positively affects the way in which you view yourself. Win, win.
Love is gentle and kind. It can be subtle or grand gestures. So, however you choose to partake in this year's holiday, allow yourself to step outside the role of your smaller self and embrace each other with universal love.
Kayla Ring
Kayla Ring is a certified yoga and pranayama instructor as well as the Manager of Events and Ambassador Program for The One Love Movement. While she is a creative and visionary, Kayla is currently completing a Doctoral Program in Acupuncture and Chinese Medicine. Since her spiritual journey began, her mission has been the study and understanding of the mind, body and spirit connection as well as sharing with others that we find our greatest fulfillment through the act of service. Instagram: @kaylasring
Related Articles
Read more from COMMUNITY