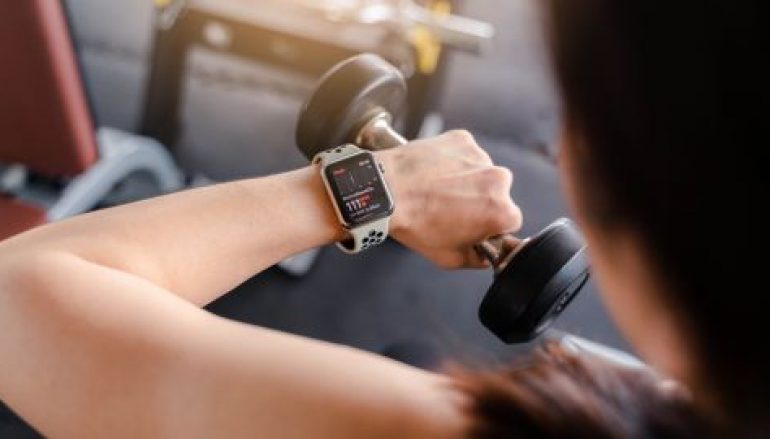 5 Things I Love about My Apple Watch
When I first considered joining the ranks of the more than 100 million people wearing Apple Watches, I was hesitant.  I had resisted for years, feeling like it would be one more distraction and interfere with staying focused and present. After a few months of use, I'm smitten, I find it keeps me off of the phone scrolling the hamster wheel and is a huge time saver!  Here are just a few things I love about my Apple Watch.
1) The look. I'm not going to lie, the actual look of the watch is appealing to me.  It's sleek, smoothe, and comes in two different sizes and several different colors.  I landed on the Apple Watch Series 6 and started with the smaller 40 mm size since I have tiny wrists and again, didn't want it to be a distraction.   I upgraded to the larger 44mm size after a couple of months because, well, I also have a hard time seeing small text.  I love how the larger size looks and feels on my wrist.  Also, now that I'm a lifer, I have just started to investigate all the fun bands to dress it up!
2) The apps. I'm not a huge app person, but if you are into fitness there are a few must-haves.  Obviously,  Apple Fitness is my number one.  I also love the Breathe app, the Cycle tracking (my BFF!), Heart Rate, and the Blood Oxygen app.  The fitness app tracks all your workouts and even alerts you if the watch senses you have started a workout. I'm more aware of my health trends with these easy tools available just a couple of taps away.
3) The athleticism. I love how when I jump in the lake it intuitively asks me if I'm doing an open water swim! It's kind of cute actually when I'm just floating around on life jackets with friends, but I like the way it thinks nonetheless.  It sort of makes me want to go for a swim. I get notifications when I'm close to reaching my daily movement goals and it keeps me going.  I have even done jumping jacks before bed when I was short a few calories.  Nothing wrong with having a coach cheer you on throughout the day.
4) The controls.  Ok, if I'm going to be transparent, the ability to control my music from my wrist makes me feel super connected to my classes. Being a yoga and fitness teacher, where music and playlists are life, I have been walking over to stereos and sound systems to adjust volume, switch songs, stop songs, etc. for years.  This one feature alone is probably what got me to try the watch. I love being able to stay engaged with my classes and work with the music without having to be by the stereo. The digital crown is impressive. It's amazing how few controls are on the watch yet the functionality is off the charts.
5) Talk text.  I know.  You are already ready to unfriend me.  While it can be intrusive if not practiced in moderation, this is an amazing feature.  It keeps me off the text when I shouldn't be.  I'm sure it's saving my fingers from some carpal tunnel as well.  Its precision in picking up my words is also unlike anything I have seen from my phone or other systems.
As a product of the 70s and growing up 80s where we had zero technological advances, having this type of information at my fingertips makes me feel like a spy/superhero. I do believe it's making an impact on my health, and I'm pretty motivated as it is.  Oh, there is one more thing, it charges up super quick.  The next thing I want to explore is the Sleep app!  Once I land in a routine of having it charged for bedtime, I'm on it!
Jenn Bodnar
Jenn Bodnar is the owner of  Yoga Digest and has a genuine belief that yoga can benefit everyone. She is 500ERYT having attended multiple teacher trainings, facilitating yoga teacher trainings and studying and practicing yoga since 1999. Jenn is an avid fitness professional, who has taught and managed group fitness for many years. As a former competitive triathlete, gymnast and dancer Jenn loves the balance of strength, flexibility, perseverance and freedom that yoga provides. She is mom to three awesome young men and loves being active and outdoors with her family and friends. Jenn oversees LifePower Yoga studio in North Dallas, is a self proclaimed health food chef and hopes to leave a positive footprint by inspiring others to choose happiness. "Watching people grow through yoga is one of the most amazing miracles to witness."
Related Articles
Read more from HEALTH