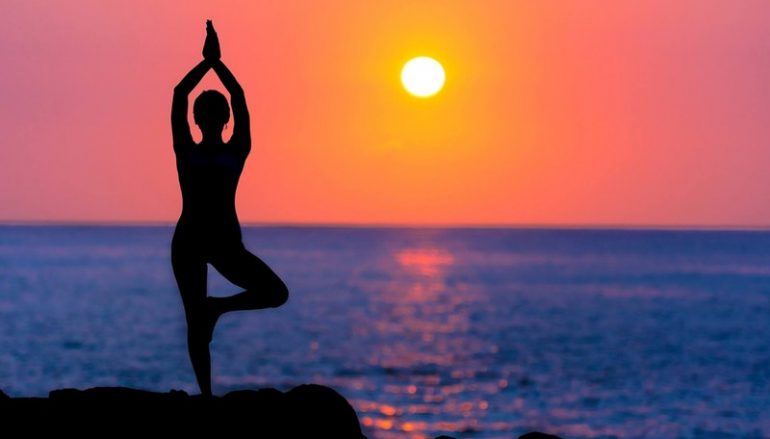 Top 5 Best Watches for Yoga Teachers You Should Know About
Adding a wearable time accessory when instructing yoga students may not feel very comfortable.
However, if when sweating through your practice sessions, a yoga watch can come in handy
when tracking your progress and activities on the mat. Most yoga watches are smart devices that
track heart rates, monitor stress responses, and assess the progress of your workout routines. And
today, we will take a look at the top yoga watches in the market.
See more: Find other watches that meet your requirements here.
Apple Watch Series-3
Lauded as the best fitness tracker in the market, the Apple Watch Series 3 boasts of 18-hour
battery life and comes in 38mm and 42mm sizes. The timepiece features a high-end optical heart
sensor that is efficient during workouts. The smartwatch also has a music streaming feature as
well as a smart coaching function tracking yoga workouts for instructors.
The most fascinating aspect about this Apple Watch model is that all the tracking and monitoring
in the watch is done in ring graphics. These graphics are easy to read and interpret. Additionally,
the watch allows you to keep in touch with your friends to compete against them thereby staying
active.
Samsung Gear (S3) Frontier Smartwatch
Samsung is probably the leading smartwatch for yoga instructors across the globe. The timepiece
has a solid casing and a 1.3-inch full-color face. What is more, about the model is that its
compatibility works well with both iPhone OS and Android. The battery can last up to 3 days
with heavy usage and 6 days with typical light usage. The time accessory is water-resistant and
is also not affected by extreme temperatures.
The watch is loaded with impressive features including functionality for downloading maps.
Additionally, it has speakers that you can use to play music or yoga tutorials. With this device,
you also get hands-free texting and calling. The watch has a neatly organized display that is
easily readable even in poor lighting.
Garmin Vivo-active (3) GPS Smartwatch
If you are a yoga teacher who intends to be taking your students through intensive training and
practice, you should consider the Garmin Vivo-active 3 Smartwatch. The watch is more of a
sports gadget than your usual typical time accessory. The device tracks workouts, heart rate, and
stress levels. The accessory sufficient water resistance for both showering and swimming.
The battery has a usage span range of 13 hours up to 7 days, with respect to usage. The best thing
about the timepiece is that it allows instructors to upload workouts to a Garmin app for easy
tracking and competition amongst other students.
YAMAY Smartwatch for IOS and Android
Boasting of a streamlined function, the YAMAY Smartwatch features 14 sport modes that you
can use for tracking your workouts, exercises, and swimming. What is more, is that you can also
use the timepiece for tracking heart rates and sleep cycles. The most fascinating feature about
this YAMAY smart device is that it has a uniquely long battery life and can last for 30 days
when on standby mode.
The watch comes with changeable bands that allow you to change the bands to match your style
preferences and purposes. The added features in the model include a stopwatch and a menstrual
tracking function. Yoga teachers can use the model for tracking the progress of their students
with respect to fitness, activity and exercise monitoring.
Namaste Yoga Watch
Namaste is a popular brand when it comes to designing functional watches and time accessories.
The Namaste Yoga watch is a vintage leather watch that is big faced and specially built for men.
This fashionable accessory features a genuine leather watch and a quartz movement. Despite the
watch not being a smart gadget, it is still ideal for use as a yoga watch. The best thing about the
gadget is that it is easy to read hence reliable when you are making strenuous exercises on your
yoga mat.
What is more exciting about the watch is that it is a multi-purpose model that you can also wear
to the office as well as for a casual dinner night. While the watch may not be the best choice for
yoga instructors since it lacks smart features, it is a perfect personal watch for any yoga student.
When looking for the best watches for yoga teachers, it is crucial to invest in a future-proof
model. This is a gadget that you can use for all your yoga training and practice exercises without
any limitations whatsoever.
The Omega Seamaster Planet Ocean is another one to check out!
Related Articles
Read more from LIFESTYLE