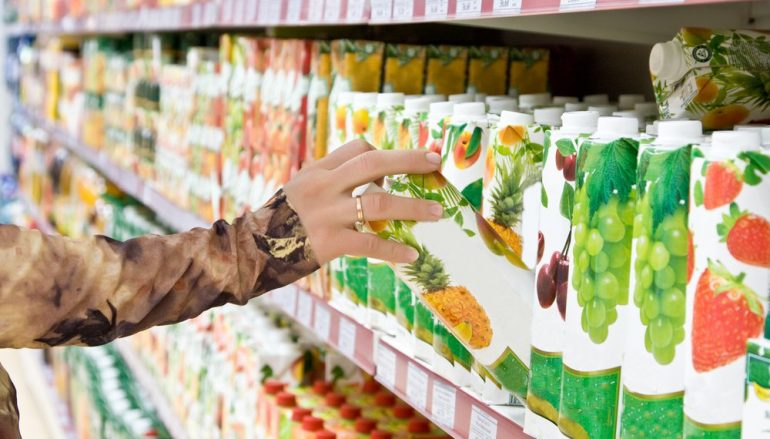 Don't Let Your Juice Be a Sugar Bomb
Including fresh juice into your daily diet is a great way to boost your fruit and vegetable intake while energizing mind and body. But before you buy that bottle of "fresh" juice at your local health food store, check the label. Many pre-packaged juices can contain up to 40 grams of sugar, which isn't healthy no matter how many vegetables come with it!
In many mass-produced juices, apple juice is the first ingredient. Apple juice is cheap and contains a lot of sugar, producing a beverage that's priced to buy and tastes delicious – at the risk of your teeth, waistline, and health. Even green veggie-packed juices aren't immune. You could eat chocolate cake for breakfast, lunch and dinner and have had less sugar by the end of the day than if you "cleansed" with five of these juices.
But not all juices are like that. A well-balanced vegetable and fruit juice can taste great without relying on sugary fruit juices as the primary ingredients. One of my favorite green juices includes:
GREEN JUICE
1 apple (green apples contain less sugar)
3 kale leaves
1 cup spinach
5 celery stalks
1" ginger
½ cucumber
½ beet
½ peeled lemon
Try it – it's delicious!
Photo – shutterstock.com
Linda Baldwin
Linda Baldwin is the team leader at Intelligent Gourmet where she serves as a chef and Certified Health Coach. She decided to become a health counselor to fulfill her passion of working with individuals, family's and children to improve their health and family life. Linda received her training at the Institute of Integrative Nutrition in New York City. She is certified by the American Association of Drugless Practitioners, a member in good standing of the American Association of Nutritional Consultants, and has obtained continuing Education in nutrition from Purchase College, State University of New York. Linda and her team lead workshops on obtaining a healthy lifestyle through food and offers individual health coaching to adults and families. Instagram.com/intelligentgourmet " JUICING = becoming a high-energy, healthy, glowing, nutrient-absorbing machine! "
Related Articles
Read more from HEALTH