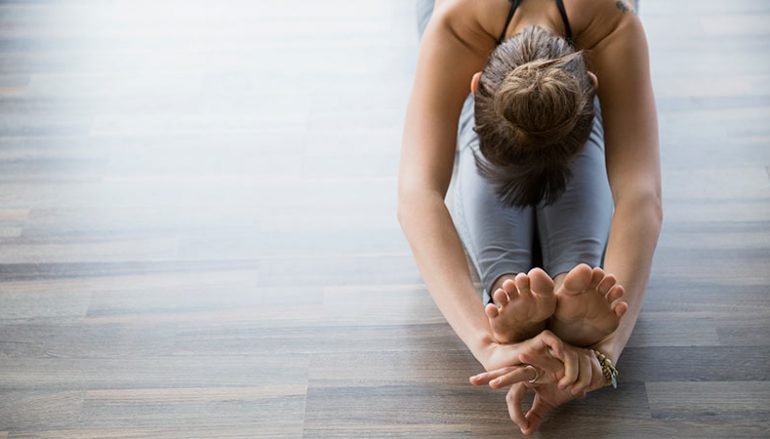 3 Wellness Trends to Help You Stay Positive
With the new year in full swing, it can be overwhelming to think about that fitness goals you didn't achieve last year. As you make new changes in 2019, shift your focus to celebrate health and wellness with those around you rather than a sole personal intention. Develop a mindset that moves away from just individual gains and the four walls of studio and instead incorporates others within your practice and even your outside surroundings.
Here are some new wellness trends, tips and tricks for you to steer your mentality in a positive direction for yourself and those around you:
1) Re-center: Take a moment each day to remind yourself why you are practicing in the first place. Spreading positivity starts with individuals who have found the zen within themselves. Meditation is a great technique to calm the body and mind while enhancing self-awareness and reducing stress. You cannot begin to incorporate others into your practice until your mind is properly focused. At Destination Kohler we offer three complimentary yoga-focused classes a week, one of those being Meditation
Everyday Hot tip: Research meditation podcasts to help guide you through your thoughts and develop a clear head. I love listening to 'Head Space,' which features a calming voice guiding listeners toward a new perspective, it really lengthens my attention-span and helps manage my stress level.
2) Identify a cause: Bringing intention into your practice can transform a simple exercise into a mantra you follow daily. Find a cause you are passionate about and entice other to join! Destination Kohler often partners with Alchemy by Nina Kohler for breast cancer and autism awareness through donation-based yoga sessions. Sharing a common life experience or passion for a cause can further develop relationships with others breaking a sweat with you.
3) Bring a buddy: Celebrate health and wellness with a friend! Encourage those around you to take part and develop their practice as well. On demand classes such as Peloton Cycle and Solidcore Studio are having a comeback and a great opportunity to interact with friends…..and strangers! We're catering to this trend throughout our 2019 programming with initiatives like Bae & Bestie; slated for Valentine's Day this experience includes a ride at Bold Cycle, a yoga class and dessert with champagne, all accompanied by your partner.
If you're looking for an escape to tap into a more positive mindset and identify your energy flow, we're also hosting a full weekend of wellness February 2-5, with Energy in Motion. The three-day event with special guest Jenn Bodnar of Yoga Digest will feature yoga sessions, energy therapy discussions and holistic spa services to encourage a beneficial movement toward the greater good, including the musically inspired, Om + Beats. This energizing yoga experience features beats by DJ Ghost as attendees sport "sound-off" glowing headphones to immerse themselves in the beat.
Ashley Kohler
Ashley has been a certified (E-RYT) Experienced Registered Yoga Teacher with Yoga Alliance since 2009. She has a passion for music, vibrational, and spiritual flow. Ashley incorporates a fusion of Vinyasa, Kundalini, and Pranayama into many of her classes. She is certified in Advanced Power Vinyasa, Yin Yoga, Hot Power Fusion, Yoga Sculpt, Barre and Real Ryder Indoor Cycling. Ashley is the Senior Manager of the resort's hyper-focused fitness studios, including Yoga on the Lake (YOTL) and Bold Cycle, and is the YOTL school director for the 200 Hour Yoga Alliance Vinyasa and Hot Yoga Fusion Teacher Trainings. In May 2019, Ashley led the launch of Press + Chill, a healthy juicery and food bar offering fresh, seasonal dining options. Instagram:  @yogaonthelakekohler
Related Articles
Read more from COMMUNITY