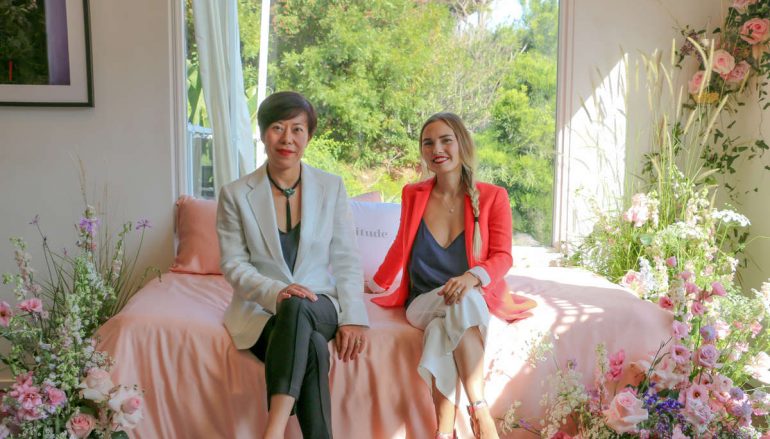 Change Maker Spotlight (Earth Day Edition): Phoebe Yu & Kat Dey
Earth Day is April 22nd and this year celebrates the 50th Anniversary!  Wondering how you can celebrate?
Here are 4  little things you can do to help the environment in a big:
1) Turn your daily walk into a litter pick up, just bring gloves and a trash bag!
2) Eat a vegetarian diet for the day or even swap out one meal and make meatless.
3) Don't drive anywhere.
4) Make your own earth-friendly cleaning products!
With the shelter in place and lockdown orders around the world, we have had a rare opportunity recently to see the impact our overconsumption has on the environment and what a major step back can do, in a good way!  It's time to take a closer look at sustaining this preservation of our most treasured resource, Earth, as we move forward.
I had the opportunity to interview some very special trailblazers in the eco-friendly brand space.  Meet Founder and CEO, Phoebe Yu and Co-founder and President Kat Day of ettitude, a purpose-driven lifestyle brand with a vision for a better way of living, offering sustainably made bedding, sleepwear, bath-ware, and accessories all made from the world's first CleanBamboo™ fabric. Their products made with care and consideration to ensure the best for you as well as the environment. These people are truly walking the walk and living earth day everyday!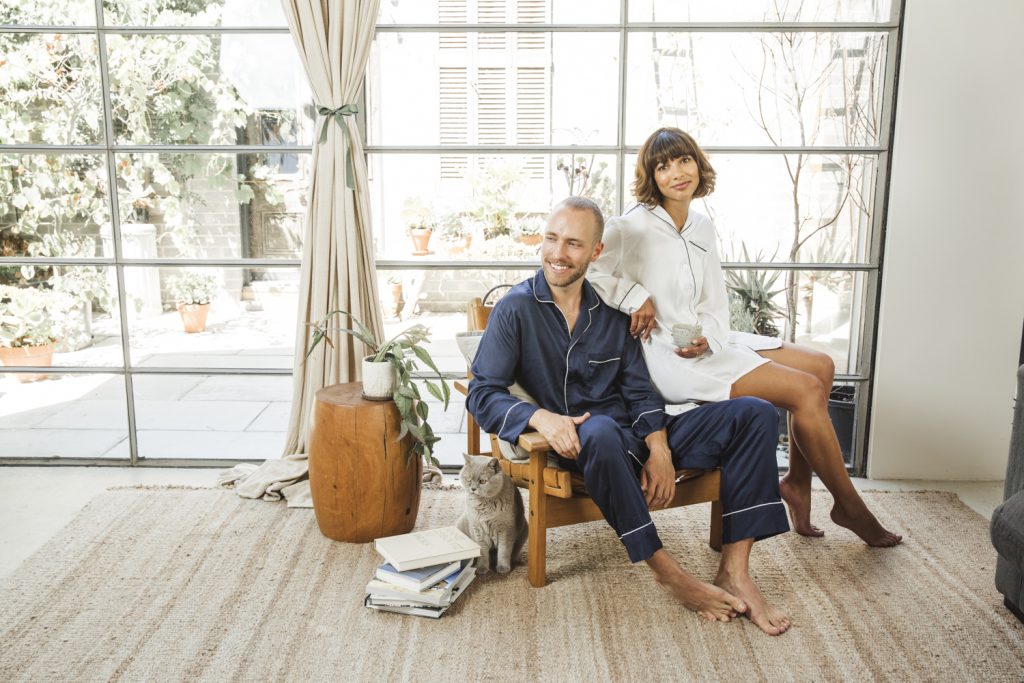 Yoga Digest: What life events played the biggest part in your mission to help the environment?
Pheobe Yu: After working in the textile manufacturing industry in China for 2 decades which prioritized cost of production vs. environmental impact, I moved to Australia where I quickly got a re-education on sustainability. I started volunteering for a sustainability NGO and vowed to myself to create a home goods and lifestyle brand that will do things differently.
Kat Dey: I've always been conscious about waste, pollution and its impact on our health and the health of the environment, however as soon as I became a parent in 2018, I became even more concerned about the planet we are leaving for future generations.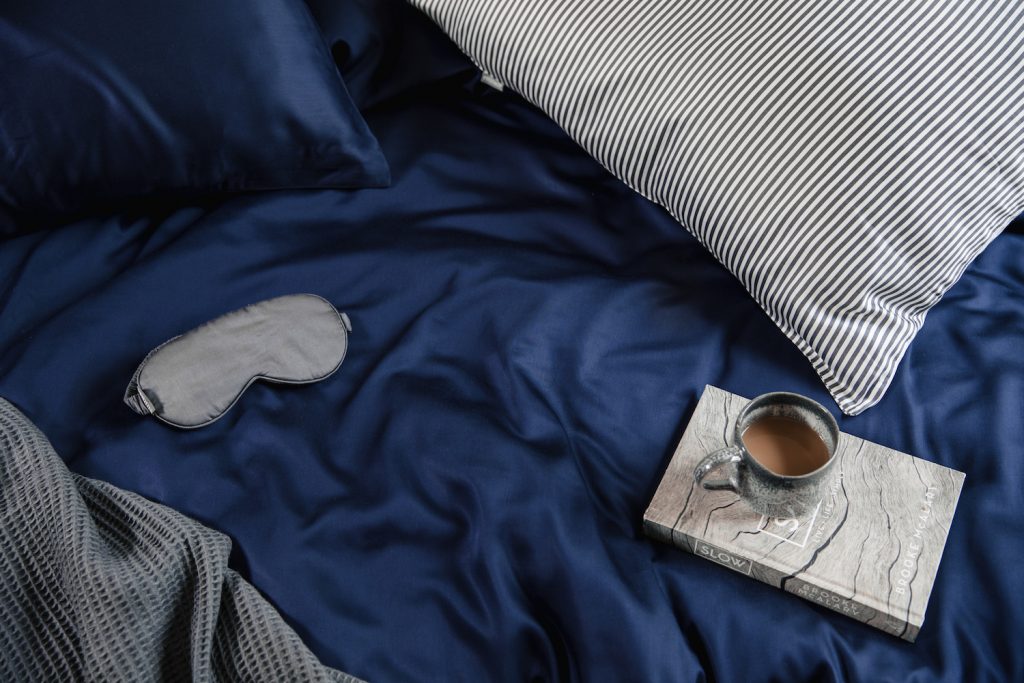 YD: What are some easy, everyday steps we can take to conserve the planet and ensure minimal environmental impact?
PY: Adopt a plant-rich diet. It reduces emissions and also tends to be healthier, leading to lower rates of chronic disease. Reduce, reuse & recycle. If you have to buy new products, really look into their sustainability credentials and only buy the products that have less impact on the planet than the conventional choices.
KD: Practice the 6 Rs! 1. Reduce your consumption of one-time use items, especially plastic. 2. Reuse items (e.g. you can use grocery plastic bags as trash liners) 3. Repair vs. buying new (e.g. instead of buying a new piece of furniture, can you fix or upcycle the items you have?) 4. Rot – compost your food waste, this saves it from going into landfills, where trapped without oxygen, it produces methane, a gas that has 21x more global warming potential than CO2. 5. Recycle – unfortunately, this is the least impactful action, but still important! 6. Research – vote with your dollar to purchase from sustainable brands and vote for policies and candidates that support environmental action.
YD: What advice do you have for those who are interested in making their products more eco-friendly?
PY: Research your supply chain and find cleaner alternatives to every part of your production.
KD: You can also buy carbon offsets for your production or find other ways to support the planet, such as joining 1% for the Planet.
YD: ettitude specializes in sheets mainly, as well as pajamas, can you speak to the importance of sleep and how it impacts our everyday lives and ability to make more conscious choices?
PY: sleep deprivation is proven to cause decreases in cognitive function and lower immunity. Now more than ever when we are constantly bombarded with news that may cause anxiety, it's important to prioritize your sleep and health overall. My best tip for getting better sleep and health is getting physical activity during the day and always go to sleep at the same time.
KD: As a working parent, I had to make a special effort to prioritize my sleep in order to be productive, healthy and happy. The most important tip is to have a regular sleep routine that does not involve screens before bedtime.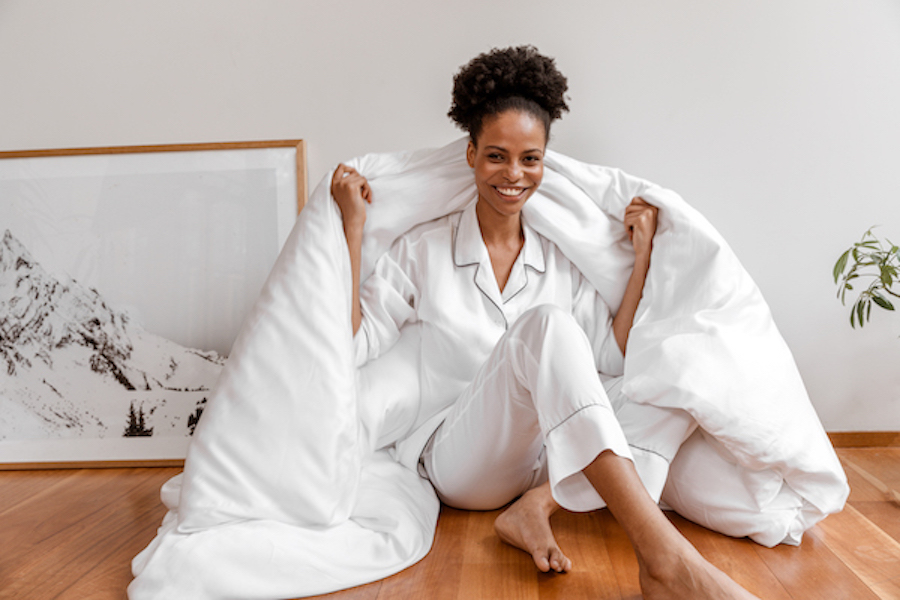 YD: What are some of the differences between Ettitude products and others on the market?
PY: We sustainably source 100% organic bamboo, one of the world's most resource-efficient plants, and dissolve it using the cleanest closed-loop process called lyocell to create our fabric. The result is ettitude's proprietary signature fabric – CleanBamboo™. Other lyocell fabrics on the market (sometimes known as Tencel) use trees, which take much longer to grow after they are harvested. In comparison to trees-derived lyocell or cotton, or bamboo fabrics are also incredibly soft to the touch and breathable.
KD: ettitude's sheets, pajamas, waffle bath towels, and robes are also better for your health. Because we use 100% organic bamboo and no harmful chemicals in our production process, our fabrics are OEKO-Tex certified and hypoallergenic. The production process also takes care of the planet: ettitude recycles water up to 200x in its manufacturing, and bamboo is listed as #35 solution to climate change by Project Drawdown.
YD: Do you see this niche market growing, becoming more mainstream in the future along with other products catching on to the trend?
PY: consumers are increasingly conscious about their impact on the environment, so I see sustainability becoming more mainstream. It's up to entrepreneurs to make sustainable products that are functional and actually better than the conventional, while at the same time being price competitive – and then it's a no-brainer, more and more consumers will switch!
YD: Where do you see yourselves in the market in the next five years?
PY: we see ourselves as a brand that is at the forefront of textile innovation, making beautiful and useful lifestyle products that are better for you and the planet.
Jenn Bodnar
Jenn Bodnar is the owner of  Yoga Digest and has a genuine belief that yoga can benefit everyone. She is 500ERYT having attended multiple teacher trainings, facilitating yoga teacher trainings and studying and practicing yoga since 1999. Jenn is an avid fitness professional, who has taught and managed group fitness for many years. As a former competitive triathlete, gymnast and dancer Jenn loves the balance of strength, flexibility, perseverance and freedom that yoga provides. She is mom to three awesome young men and loves being active and outdoors with her family and friends. Jenn oversees LifePower Yoga studio in North Dallas, is a self proclaimed health food chef and hopes to leave a positive footprint by inspiring others to choose happiness. "Watching people grow through yoga is one of the most amazing miracles to witness."
Related Articles
Read more from LIFESTYLE