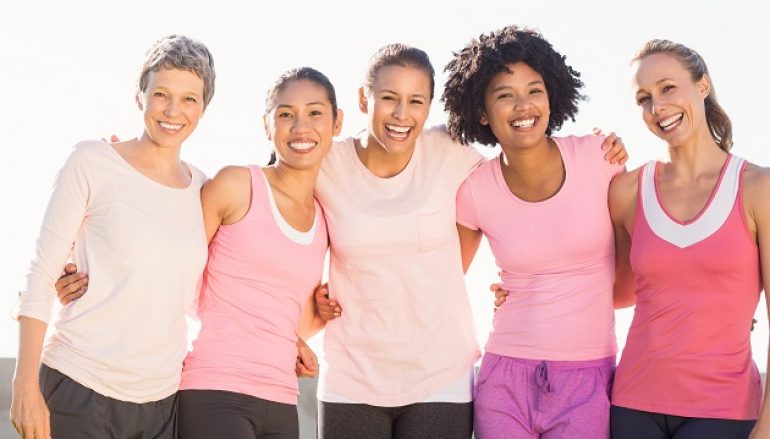 Everyday Women's Wellness Made Simple
[vc_row][vc_column][vc_column_text]When it comes to women's wellness there are a few things to keep in mind.  It doesn't have to be complicated.  Create a simple, realistic and achievable routine that you can stick to.
1) Move.  Add some kind of exercise to your day, even if it's just a walk.  Our favorite of course is yoga!
2) Get outside. A daily dose of vitamin D is doctor approved.  This helps improve mood and energy.
3) Fuel your body.  Food is not a reward, nor punishment.  Choose natural, nutrient dense foods.  We love smoothies!
Here are some items we love that make healthy living easy![/vc_column_text][/vc_column][/vc_row][vc_row][vc_column width="1/2″][vc_single_image image="11222″ img_size="large" alignment="center" onclick="custom_link" img_link_target="_blank" title="Breville" link="https://www.breville.com/us/en/products/bluicers/bjb815.html"][vc_cta h2="" h4="3X Bluicer™ Pro" add_button="bottom" btn_title="Learn More" btn_color="warning" btn_size="lg" btn_link="url:https%3A%2F%2Fwww.breville.com%2Fus%2Fen%2Fproducts%2Fbluicers%2Fbjb815.html||target:%20_blank" btn_add_icon="true"]Breville's 3X Bluicer™ Pro (BJB815; $399.95)  is the world's first bluicer, or kitchen appliance that can juice, blend, or combine both in one carafe.  The 3X Bluicer™ Pro allows consumers to juice and blend more conveniently with one appliance that performs just as well as two individual ones, and get the added benefit of conveniently adding fresh juice to their blends.  The 3X Bluicer™ Pro has a breakthrough, space-saving design consisting of one base with interchangeable parts: a juicing chute with an attachable pulp bin along with a blending jug that doubles as a carafe for juicing.[/vc_cta][/vc_column][vc_column width="1/2″][vc_single_image image="11221″ img_size="large" alignment="center" onclick="custom_link" img_link_target="_blank" title="Rosebud Woman" link="https://rosewoman.com/products/refresh-intimate-and-body-cleansing-wipes?variant=29389276610625″][vc_cta h2="" h4="Refresh: Intimate & Body Cleansing Wipes" add_button="bottom" btn_title="Learn More" btn_color="blue" btn_size="lg" btn_link="url:https%3A%2F%2Frosewoman.com%2Fproducts%2Frefresh-intimate-and-body-cleansing-wipes%3Fvariant%3D29389276610625||target:%20_blank" btn_add_icon="true"]Award-winning Rosebud Woman intimate skincare is launching an all-new, clean beauty-inspired Refresh Intimate & Body Cleansing Wipes, now available online and through retail partners including Neiman Marcus, Nordstrom, Shen Beauty, The Detox Market, Well, Thrive, Take Care Apothecary and more. The individually-wrapped Refresh Wipes feature OEKO-TEX® certified sustainable bamboo cloths with gentle but effective leave-on cleansers and toners in a base of aloe, purified water and witch hazel, along with tea tree, lavender and H202. The attractive packaging offers a discreet and portable option for woman on-the-go, and the wipes can be used for all parts of the body.
[/vc_cta][/vc_column][/vc_row][vc_row][vc_column width="1/2″][vc_single_image image="11226″ img_size="medium" alignment="center" onclick="custom_link" img_link_target="_blank" title="YOGO" link="https://yogo.net/"][vc_cta h2="" h4="Travel Yoga Mat" add_button="bottom" btn_title="Learn More" btn_color="green" btn_size="lg" btn_link="url:https%3A%2F%2Fyogo.net%2F||target:%20_blank" btn_add_icon="true"]Yogo designed a plant-based, ultralight yoga mat that has been rated as the world's top travel yoga mat.  The brand's founder, Jessica Thompson, meticulously redesigned the yoga mat to make it more compact, grippy, light and easy to clean.  Attached straps below the Ultralight mat to snap into a contact bundle, and hang up to dry after you rinse it in the shower.  Available in both regular and long, you can purchase YOGO mats at yogo.net.[/vc_cta][/vc_column][vc_column width="1/2″][vc_single_image image="11246″ img_size="medium" alignment="center" onclick="custom_link" img_link_target="_blank" link="https://drinkkoe.com/" title="KÖE "][vc_cta h2="" h4="Organic Kombucha" add_button="bottom" btn_title="Learn More" btn_color="green" btn_size="lg" btn_link="url:https%3A%2F%2Fdrinkkoe.com%2F||target:%20_blank" btn_add_icon="true"]KÖE Kombucha launched two new flavors – Strawberry Lemonade and Lemon Lime – to its product line, and introduced a new lower calorie and lower sugar formula. KÖE's new formula has just 35 calories and 8g sugar per 12 oz can. It balances fruit-forward flavor with organic sweetness from Stevia and Erythritol. All five KÖE flavors are vegan, gluten-free, certified Kosher and made with black tea, natural fruit flavors, no artificial ingredients, and 100% organic cane sugar with billions of live probiotic cultures and 15mg of caffeine. KÖE Kombucha is currently offered in mass, club, grocery, convenience, and online channels.[/vc_cta][/vc_column][/vc_row][vc_row][/vc_row]
Related Articles
Read more from HEALTH