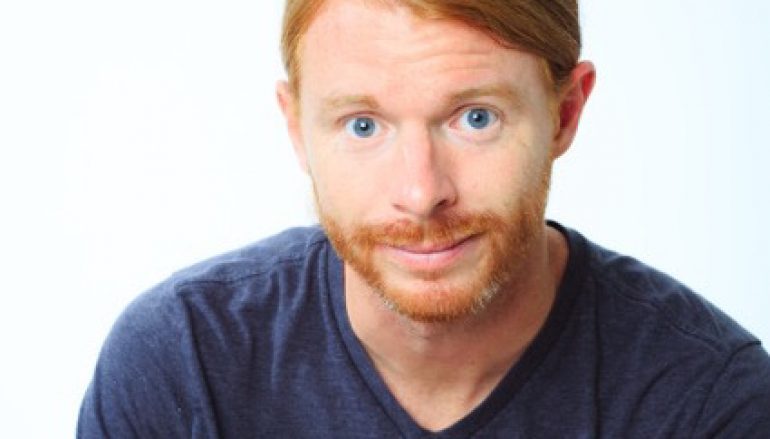 Yoga Digest Now Podcast – JP Sears
Well known for his satires on conscious and mindful living, emotional healing coach, JP Sears is attracting the attention of millions through his "Awaken With JP" videos on You Tube.   Though he has gained a cult following through his parodies on topics like being vegan, ultra spiritual and how to take good Instagram photos, Sears is a dedicated and intelligent student of life with a keen sense of business and success.
In this episode,  we have a heart to heart about how he balances sincerity and humor,  stays inspired to coach his clients, millennials, his new book "How to Be Ultra Spiritual" and Goat Yoga.  Spears has a way of saying things most of us couldn't get away with.  He's humble, articulate and accurate.  Listen to the full podcast to see what other tricks and treats Spears has up the sleeve of his holy robe.
Podcast (nowpodcast): Play in new window | Download
Tags
Awaken With JP
,
comedy
,
gluten free
,
healing
,
JP Sears
,
life coach
,
mindfulness
,
podcast
,
satire
,
spirituality
,
vegan
,
wellness
,
yoga
Jenn Bodnar
Jenn Bodnar is the owner of  Yoga Digest and has a genuine belief that yoga can benefit everyone. She is 500ERYT having attended multiple teacher trainings, facilitating yoga teacher trainings and studying and practicing yoga since 1999. Jenn is an avid fitness professional, who has taught and managed group fitness for many years. As a former competitive triathlete, gymnast and dancer Jenn loves the balance of strength, flexibility, perseverance and freedom that yoga provides. She is mom to three awesome young men and loves being active and outdoors with her family and friends. Jenn oversees LifePower Yoga studio in North Dallas, is a self proclaimed health food chef and hopes to leave a positive footprint by inspiring others to choose happiness. "Watching people grow through yoga is one of the most amazing miracles to witness."
Related Articles
Read more from LIFESTYLE