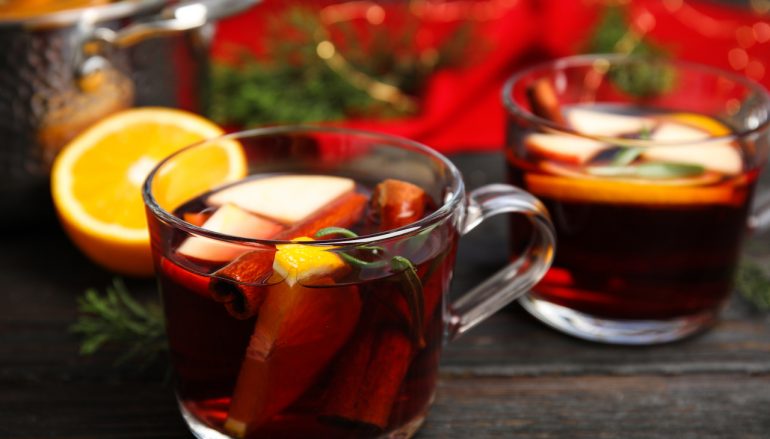 Warm & Spicy Red Wine Wassail
This is a red wine version of a drink often enjoyed during wassailing, a Medieval tradition. It's warm, spicy, and will make your home smell like the holidays.
Ingredients:
5-6 whole cloves
3 cups fresh apple cider
2 cups orange juice
6 tablespoons honey
1 tablespoon orange zest
1 teaspoon ground nutmeg
4 cinnamon sticks
6 cups dry red wine
Orange, apple, and lemon slices, optional garnish
Directions:
In a large pot, combine all ingredients except for wine and orange slices and bring to boil.
Immediately reduce heat and simmer gently for 30 minutes.
Strain in a mesh strainer and return to pot.
Stir in wine.
Keep warm until ready to serve and garnish with cinnamon sticks and orange, apple, and lemon slices.
Dan Buettner
Dan Buettner is an explorer, National Geographic Fellow, award-winning journalist and producer, and a New York Times bestselling author. He discovered the five places in the world—dubbed Blue Zones—where people live the longest, healthiest lives. His articles about these places in The New York Times Magazine and National Geographic are two of the most popular for both publications.
Related Articles
Read more from RECIPES