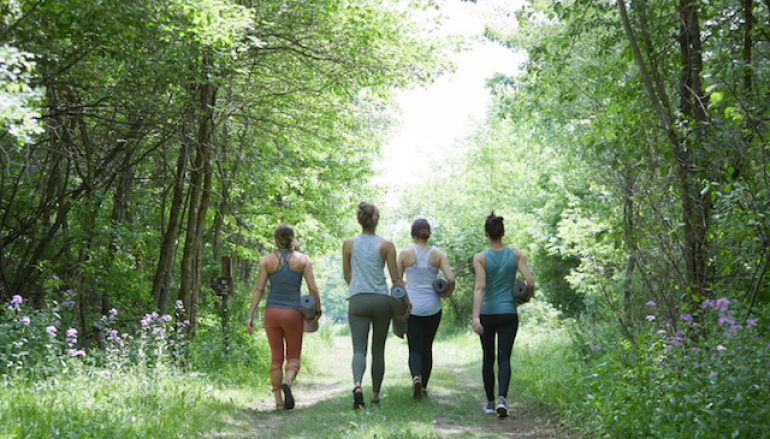 Take a Step Outside and Practice these Four Dynamic Yoga Poses
Technology is everywhere – even in our wellness experiences. We turn to our phones to meditate, to find a restorative yoga pose or to search for a healthy recipe. During the summertime, we often forget the benefits of being outside and truly detaching from technology in order to connect more deeply with the natural world around us. Recently, we've extended our practice outdoors at Destination Kohler, with Yoga on the Lake's new, serene yoga platform that is surrounded by tree canopies. This remotely located oasis is accessed via a 10-minute walking trail from Championship Golf Course Blackwolf Run along the Sheboygan River, relieving stress and heightening the senses before your workout even begins.
I encourage you to move your own practice outside and fully immerse in the landscape with these four yoga poses: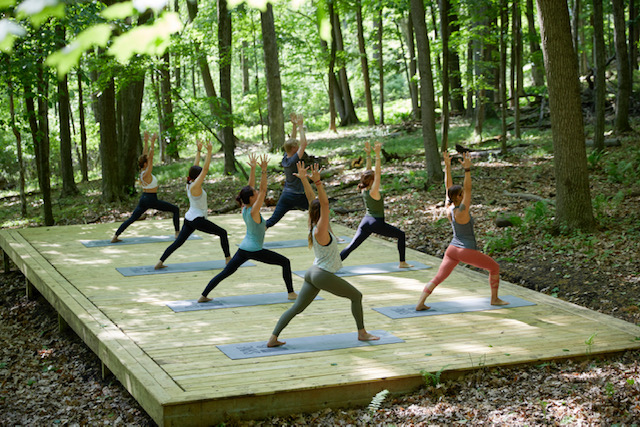 High Crescent Lunge Pose – This dynamic standing pose uses all your muscles to extend the spine, stretch the legs and increase energy. When practiced outside, the heart-opening pose allows you to feel more present and further expand your connection to others.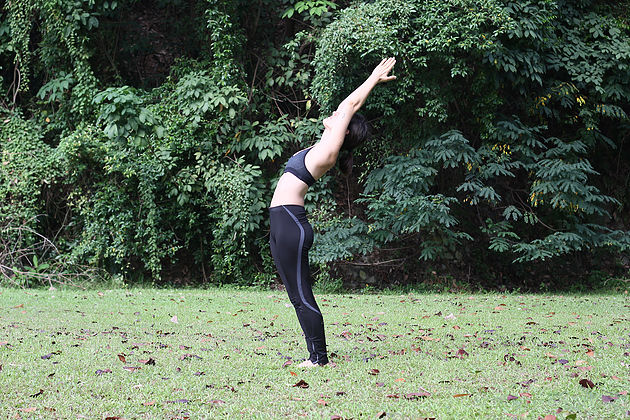 Standing Wide Arm Back Bend – Beginning with a slow back bend, this pose engages the thighs to relax the lower back, bringing your gaze forward and up. With the clean air, open sky and luscious vegetation, the upward gaze enables mindfulness and aligns you with the natural surroundings.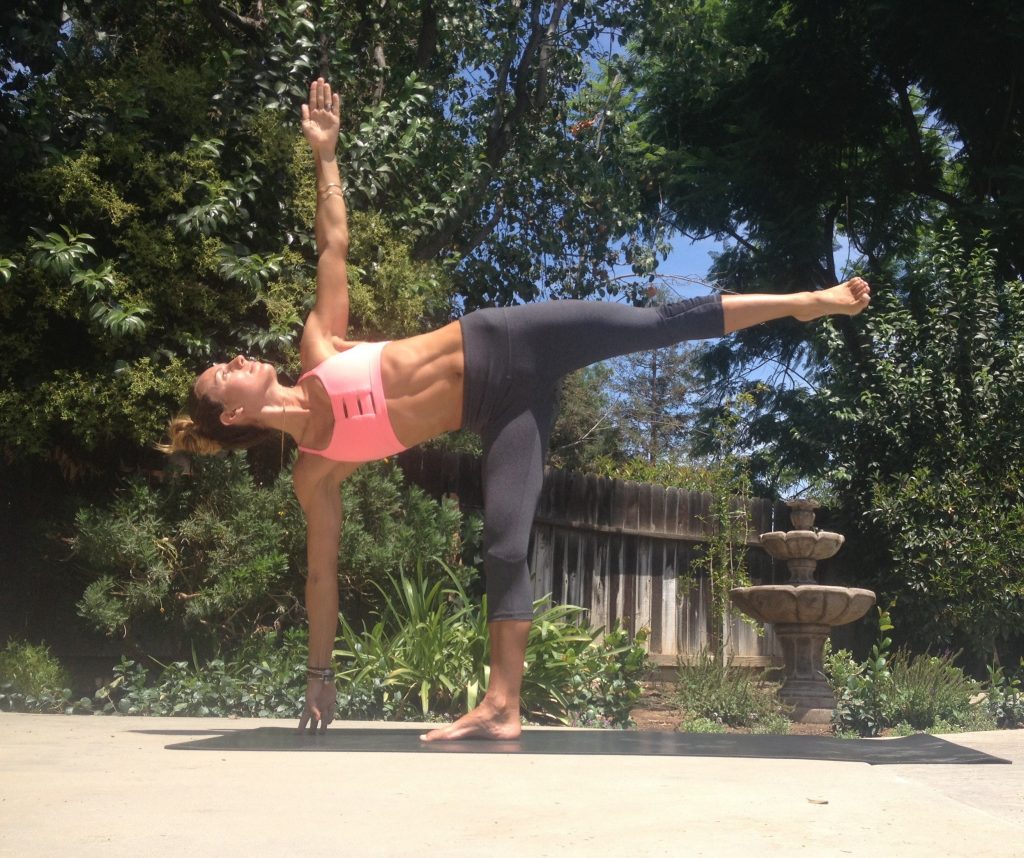 Half Moon Pose – This standing yoga posture increases stability, focus and concentration, inviting you to extend and raise one leg back, while rotating and balancing one hand on the ground in front then lifting the other to the sky – just like the surrounding tree branches. While strengthening the abdomen and lower body, this therapeutic pose can also provide relief from stress and anxiety due to your heart's positioning above your head.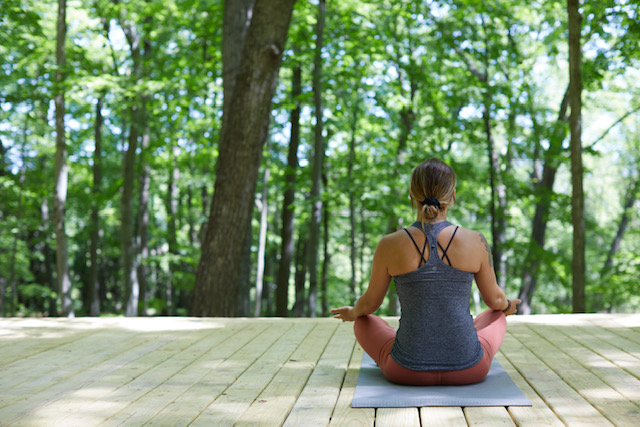 Seated Meditation or Savasana – Although the final pose in yoga practice may seem the easiest, you shouldn't underestimate its capabilities for total relaxation. This restorative pose is used to calm the mind after a practice and its benefits are amplified when performed outside by the tranquil sounds of nature.
Nature and water have always held great importance for Kohler Co. and our immersive wellness experiences date back to 1978 with River Wildlife (a 500-acre nature preservation offering outdoor hiking, seasonal activities and exploration). I'm grateful we can continue to encourage our guests and yogis to get outside and connect with mother nature to ground their physical, emotional and spiritual energy.
Ashley Kohler
Ashley has been a certified (E-RYT) Experienced Registered Yoga Teacher with Yoga Alliance since 2009. She has a passion for music, vibrational, and spiritual flow. Ashley incorporates a fusion of Vinyasa, Kundalini, and Pranayama into many of her classes. She is certified in Advanced Power Vinyasa, Yin Yoga, Hot Power Fusion, Yoga Sculpt, Barre and Real Ryder Indoor Cycling. Ashley is the Senior Manager of the resort's hyper-focused fitness studios, including Yoga on the Lake (YOTL) and Bold Cycle, and is the YOTL school director for the 200 Hour Yoga Alliance Vinyasa and Hot Yoga Fusion Teacher Trainings. In May 2019, Ashley led the launch of Press + Chill, a healthy juicery and food bar offering fresh, seasonal dining options. Instagram:  @yogaonthelakekohler
Related Articles
Read more from YOGA