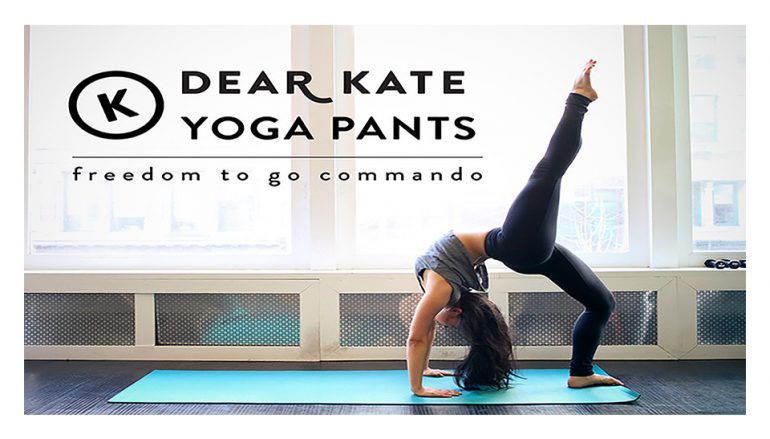 Dear Kate Yoga Pants: Freedom to go Commando
Made by women for women, Dear Kate has formerly been known for its one of a kind underwear with a built-in breathable lining that protects like a pantiliner.
Founder Julie Sygiel set out to use her chemical engineering background to design yoga pants that combats the issue of discomfort during exercise. Dear Kate has engineered a new type of yoga pant design so you will never find your undies in a bunch at the end of a workout. Incorporating a small inset of their patent-pending Underlux fabric, these pants have your back if you decide to "go commando." Imagine the freedom of no more VPL (visible panty lines), no bunching or riding up, and no stress over winging it without underwear.
Dear Kate Yoga Pants and Shorts are designed to give you comfort, a killer looking backside, and most importantly, freedom of movement.
With so much competition in yoga apparel, Dear Kate has took the steps to stand out alone from the competition with this revolutionary yoga wear allows women to exercise freely without the typical discomfort they may get from other brands.
You can order Dear Kate yoga pants at dearkates.com
Related Articles
Read more from LIFESTYLE