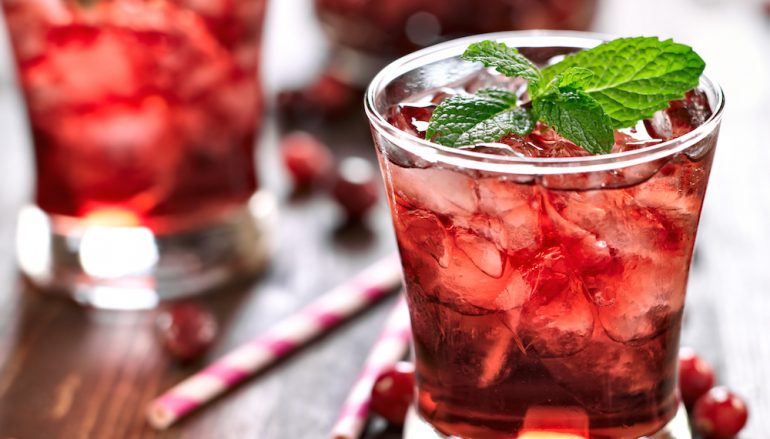 Healthy Mocktails For the New Year!
Resolve to drink less this year?  From Halloween to New Years Eve and every holiday gathering in-between will feature some sort of bubbly, so by the time January 1st rolls around, we're ready to dry out. To save your wallet and your waistline this New Year, try these non-alcoholic beverages or mocktails.
Kombucha
Kombucha is a great alternative to bubbly cocktails as it is naturally carbonated. Plus this sugar-free and caffeine-free beverage can be turned into anyone's favourite cocktail. Mojito? Try adding mint and lime to your original kombucha for a refreshing beverage that will give you a boost of energy as it is packed with B vitamins and probiotics.
Playa Breeze Mocktail
Still have that blueberry jam sitting in your fridge from the summer? Blueberries contain an impressive amount of antioxidants that can actually lower inflammation in our gut. So, try this delicious mocktail from the Choices Markets Nutrition team and Crofters Organic:
Ingredients:
2 Tbsp Crofter's Wild Blueberry Premium Fruit Spread (or your homemade jam)
1 oz fresh lime juice
2-3 cucumber slices
2 oz coconut water
2 oz sparkling mineral water
Garnish with mint & cucumber slices
Directions:
Place cucumber into a shaker and muddle
Add blueberry spread, juice & ice and shake vigorously
Add coconut water and mineral water and strain into a tall glass over ice
Garnish with mint and cucumber
Veg Nog
If you can enjoy rum and egg nog without the rum then you're already set! But if you want to add some nutrition to your virgin egg nog, as cashews are a great source of magnesium, zinc, protein and healthy fat, try this veg nog recipe from the Choices Markets Nutrition team.
Ingredients:
1 cup of cashews, soaked for 1 hour in hot water
1 160 mL can coconut cream
1 tsp vanilla
2-4 tbsp of maple syrup
Few pinches of turmeric
1/2 tsp ground cinnamon
1/2 tsp nutmeg freshly grated
3/4 – 1 1/2 cups of water
Directions:
Drain cashews and combine in a high-speed blender along with 3/4 cup of water with the rest of the ingredients.
Blend until smooth.
Happy New Year!
Jess Pirnak
Jess is a Registered Dietitian working in Vancouver, BC. She is registered with the College of Dietitians of British Columbia and is an active member of Dietitians of Canada. Jess graduated from the University of British Columbia's Food Nutrition and Health program, and completed her dietetic internship with Provincial Health Services Authority after finishing a Psychology degree from Simon Fraser University. Jess is passionate about education, prevention and creating a healthy community. In her spare time she updates her personal food blog where she discusses hot topics in nutrition. She loves working with kids and parents helping them create a positive relationship with food and enjoys discussing sustainable farming practices with anyone who will listen!
Related Articles
Read more from HEALTH