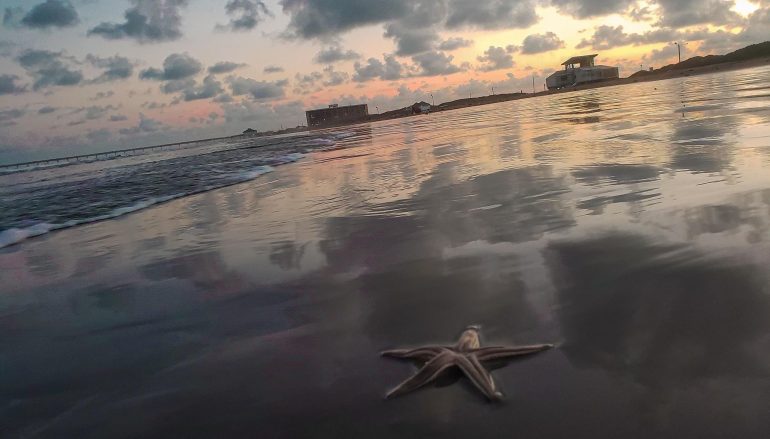 Time for a Texas Coastal Escape?
As a child, raised in Texas, Port Aransas became synonymous with summer. You packed
into the minivan, with enough stuff for a week, and drove with your family for
three hours, until you see the water. The Causeway signaled salt air, sun-kisses, and food. For some
reason, Port Aransas' food is better than you'd expect from a small, fishing village. You breathe
deeper in Port Aransas, your nervous system relaxes into a calmer level, and any expectations
you carried here about how you, it, or life is supposed to be, just fall off your shoulders. You
come to Port Aransas to just be. It's simple, safe, and serene. Would you believe it—I married a
man who shares the same childhood memories of Port Aransas. Two Texas kids, who enjoyed
the seaside town in the younger years, will now share new beachside memories, through new
lenses, together.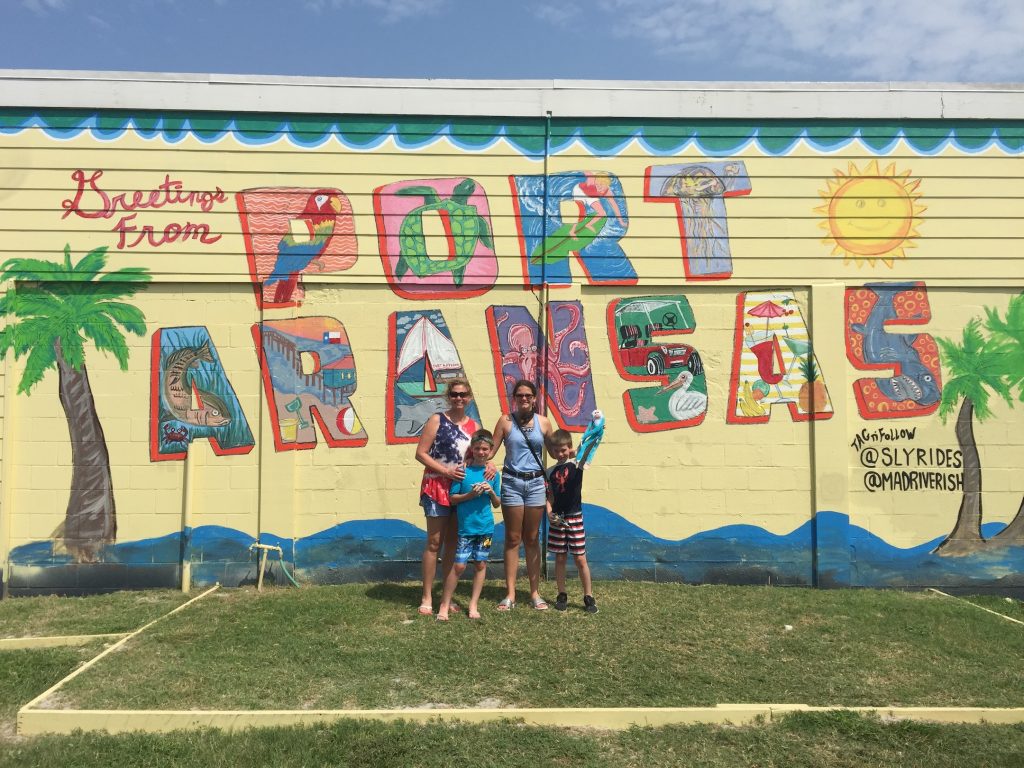 Over the years, Port Aransas has gained in popularity, but so far, retains these magical
elements for me. Despite the crowds, I can still find a stretch of beachfront waiting just for me
and my running shoes. Despite the extra tourists, I can still find a shady spot, waterfront to
practice yoga, and commune with the birds. Despite the full beach house of friends and family
we host, I can still walk to the beach, close to dusk, and meditate to the waves, seagulls, and
wind which orchestrate the soundtrack for the sunset. Better than I can do back in the city, I
separate from any other stresses or distraction that isn't serving my peace of mind, in Port
Aransas. As I unpack our vehicle, I unpack the stressors and the concerns, some of which
weren't mine to carry anyway, and clear some space for peace and contentment. The pace at
which I move, back home, doesn't fit well in Port Aransas, and the elements work together to
slow you down.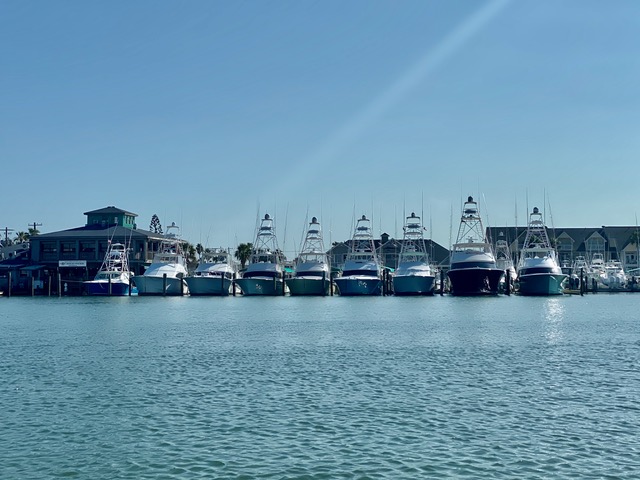 I've done Port Aransas as a child, a teenager, a single adult, a married adult, as part of a
new blended family, as a celebration destination, and as a retreat in solitude to reset my spirit. I
feel like Port Aransas has been a companion to me, throughout my entire life, so I am happy to
share some things to do, and must-see favorites with you. I encourage you to use this as a
guide, as you make Port Aransas the space you need. I've experienced Port Aransas through my
life's lens, and I feel that she has some refreshing experiences to share with you, as well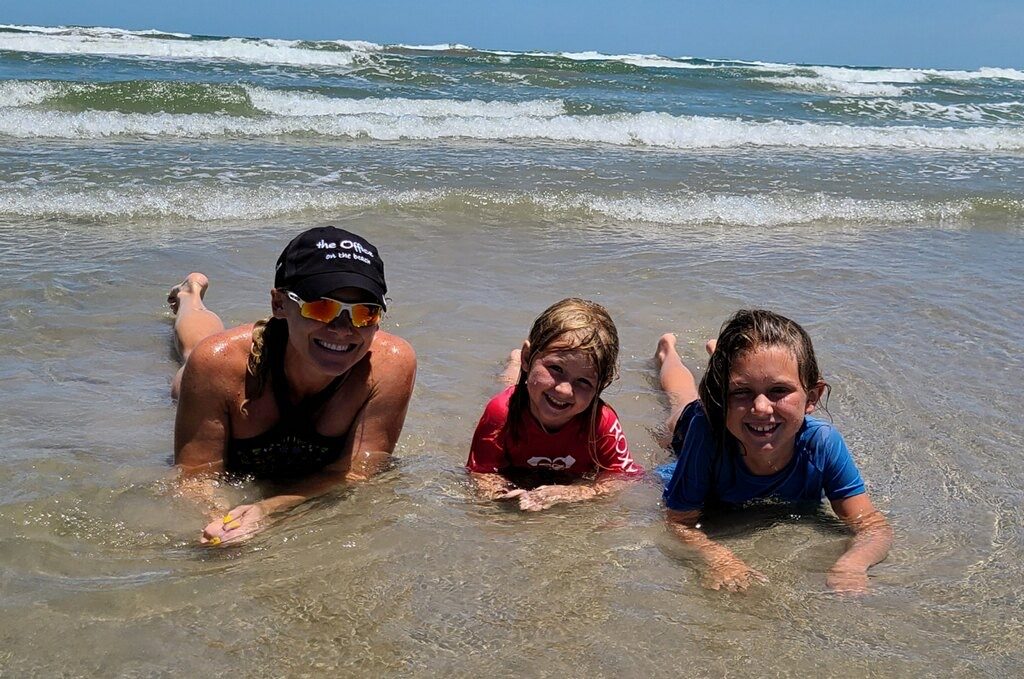 Experiences to Enjoy
1. Ride the Ferry—it's one of the ways to get on the island. A large floating barge carries
multiple vehicles at a time across the shipping channel and onto the island. Wave to the
dolphins and seagulls along the way, and get your first breaths of salt air.
2. Drive down to the beach—yes you can drive on the beach, something special to the
Texas gulf coast. Avenue G will take you right to the water. Maybe lose the shoes and
dip your toes in the sand. Ground yourself. You've arrived.
3. Enjoy a meal—there's so much to choose from on the island, and reservations aren't
accepted. You have to chance it with your fellow island-goers, and maybe wait for a
table. I encourage off-times and off-season visits if possible.
4. Sunrise at the Jettys—perfect way to begin the day, and a perfect backdrop for some
sun salutations
5. Book a Fishing Charter and have one of the restaurants prepare your catch for dinner
6. Yoga by the Pier—self-hosted or join a session already planned
7. Search for shells and other treasures on a beach walk
8. Meet the shrimp boats to grab some fresh gulf shrimp
9. Rent a Beach Buggy from Bron's, and visit Bron's Backyard for music, games, and fun
10. Go Fly a Kite with "Fly It Port A"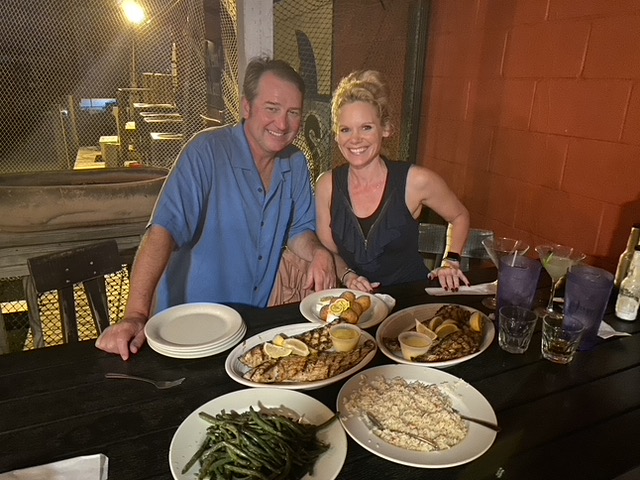 Experiences to Enjoy on a Rainy Day
1. Port Aransas Museum
2. Chapel on the Dunes
3. Roberts Point Park—watch wildlife and get lost in their daily activities; bring your
camera
4. Port Aransas Art Center
5. Leonabelle Turnbull Birding Center
6. Balinese Wellness Spa—yoga, massage, facial, and more!
7. Take a patio nap or dive into a new book
Wardrobe Terms to Know
1. Island Casual—your swimsuit and coverup, or any outfit that you throw on over your
swimsuit.
2. Island Dress—same, except you took your swimsuit off to dry and actually put on
undergarments
3. Island Formal—you decided to bring your favorite flowy maxi dress, with "the nice flip
flops," and you added some tinted moisturizer and mascara to your face. You may have
tried something new with your hair.
Lacey Pruett
Lacey Pruett is an author, business owner and yoga teacher, passionate about helping women find their authentic self. Serving as a communicator, TV host, speaker and educator for over 20+ years, she's equipped to mentor women of all ages. Her efforts gained momentum in 2012, when she served as Mrs. Texas United States, and spoke to a broader audience about healthy living and mindfulness. She and her husband live in the Dallas, TX area, have a Doberman (Maximus) and a Corgi-mix (Samson.) She is active in animal rescue efforts around Texas. Check out more about Lacey and her work at: www.laceypruett.com. She's on Instagram and Twitter @Laceypruett and on Facebook at /laceyfit.
Related Articles
Read more from LIFESTYLE