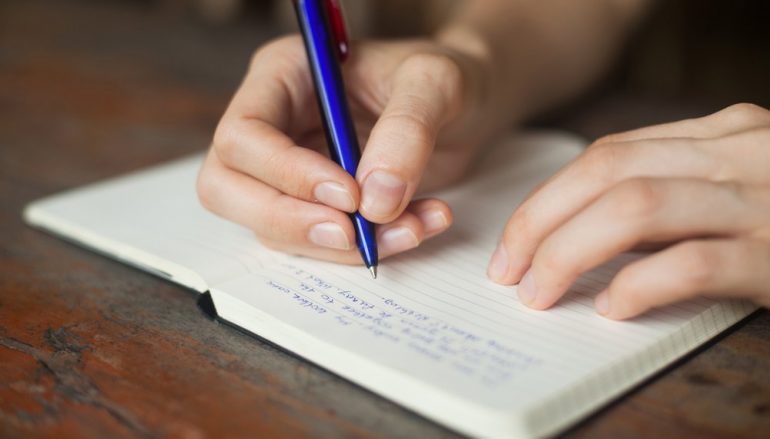 Journaling: 10 questions to ask yourself today!
Last week's Blood Moon 2014 lunar eclipse had stargazers, astronomers, philosophers and astrologists at full attention as it passed through the early morning sky.  Stargazers were snapping and comparing photos while astronomers viewed it from satellites on Mercury!  Philosophers spoke of great change coming in the religious world while astrologists said grab your pen and paper:  it's time to ask yourself and the universe some questions!
Journaling can be a great stress release, help heal emotional pain, serves as a great manifesting tool and according to psychcentral.com has a positive effect on your physical well being and allows you to use all of your brainpower to better understand yourself, others and the world around you.
Having trouble getting started?  Here are some questions from astrology.com.  You should look at these questions closely over the next few months and come back to them at the next lunar eclipse an see how far you have come!
1.  What makes you get out of bed in the morning?
2.  What makes you feel most yourself?
3.  How can you get more of that into your life?
4.  What nurtures you?
5.  How do you nurture yourself?
6.  What needs of yours are not being met?
7.  What changes could you make to feel more fulfilled?
8.  Are your relationships satisfying?
9.  Do you feel as if there's a fair and balanced exchange of energy? Time? MOney? Sex? Emotional support?
10. If not, what changes could you make to find more balance and harmony in your relationships?
Journaling is inexpensive and a great way to track growth and improvement. Not to mention, it's completely awesome to look back a year ago and see that you have met many, if not all of your goals!
Photo – shutterstock.com
Jenn Bodnar
Jenn Bodnar is the owner of  Yoga Digest and has a genuine belief that yoga can benefit everyone. She is 500ERYT having attended multiple teacher trainings, facilitating yoga teacher trainings and studying and practicing yoga since 1999. Jenn is an avid fitness professional, who has taught and managed group fitness for many years. As a former competitive triathlete, gymnast and dancer Jenn loves the balance of strength, flexibility, perseverance and freedom that yoga provides. She is mom to three awesome young men and loves being active and outdoors with her family and friends. Jenn oversees LifePower Yoga studio in North Dallas, is a self proclaimed health food chef and hopes to leave a positive footprint by inspiring others to choose happiness. "Watching people grow through yoga is one of the most amazing miracles to witness."
Related Articles
Read more from LIFESTYLE