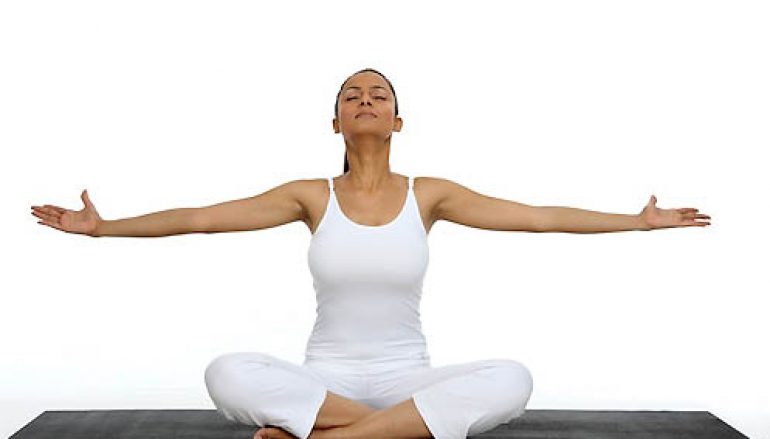 Eight Simple Ways to Freshen Up Your Yoga Practice
The day I look forward to the most is Friday. Like clockwork, I know that every Friday morning I will place my yoga mat down on the same wooden floor of my favorite teacher's class. I will gently roll it out in the exact same spot in the front left hand corner of my favorite yoga room. It is human nature to crave predictability, routine and comfort.
Albert Einstein said, "The definition of insanity is doing the same thing over and over again and expecting different results." Within a few years of regularly practicing yoga, "insanity" began to creep into my yoga practice. I realized the only way out of that cycle was to choose to find new, creative ways to challenge myself within my practice. Here are eight simple ways to freshen up your yoga practice:
1) Tap into the "other senses". Explore sound by trying a class with drums, crystal singing bowls or different genre of music. Indulge your sense of smell in a class that uses essential oils or incense. Experience partner yoga and notice how the sense of touch changes the way you move your body.
2) Seek out new environments. Find a class at a local park on the weekends. Feel the blades of grass between your toes. Notice how your concentration changes when the wind blows, or a bee buzzes near your leg. Paddleboard yoga will encourage you to rethink everything you thought you knew about yoga. Suddenly downward dog challenges your stability, and warrior one will toss you right into the water. Ariel yoga will keep you on your toes, literally, as you soar in the air and find poses above the mat.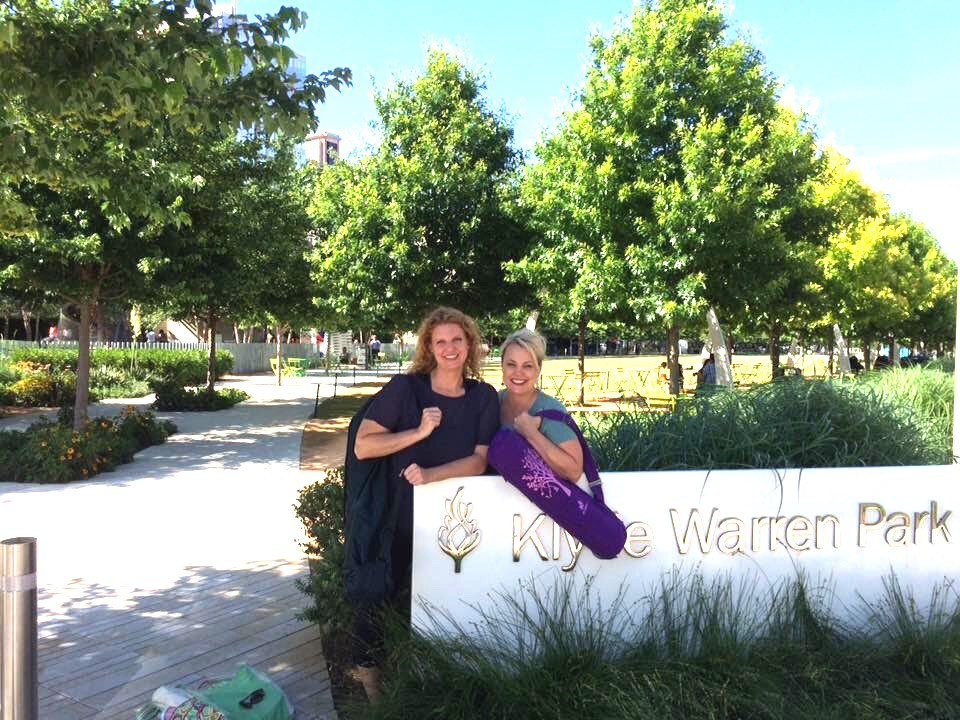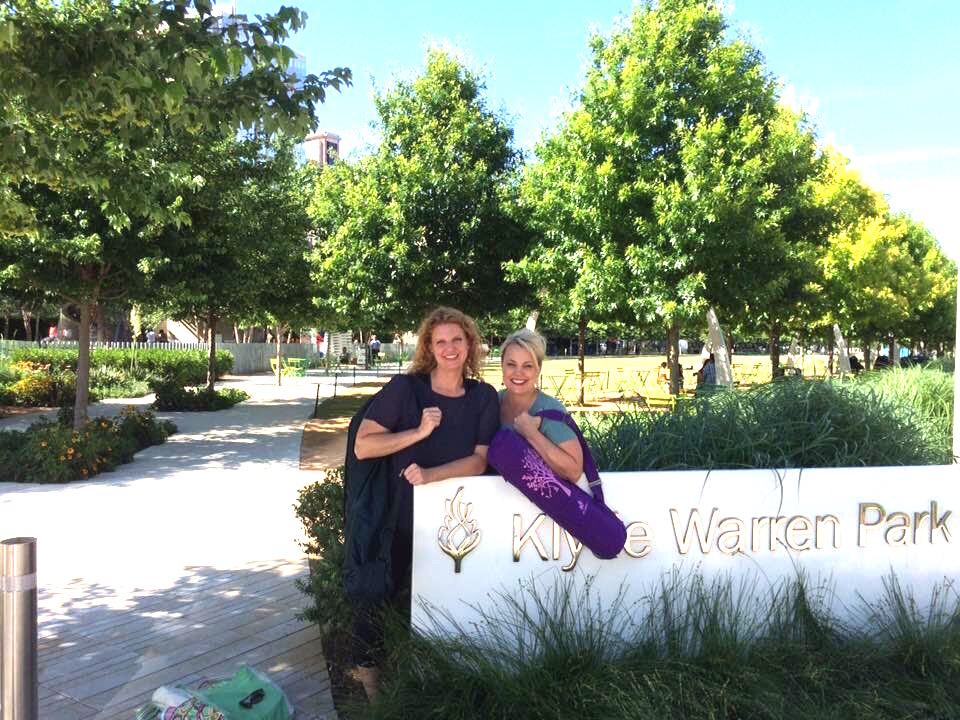 3) Close your eyes as you move. When we close our eyes, we awaken the ability to feel. Allow your practice to be guided by what your body needs, instead of what you see around you.
4) Incorporate your practice into your travel. Every time you travel, no matter the destination or reason for the trip, make the time to try a new yoga studio. Did you know that in the Midwest, horse pose is the same exact pose Southerners call goddess? Different regions have different interpretation and implementation of the same styles of yoga. It is fun to experience the diversity and impossible not to learn something new.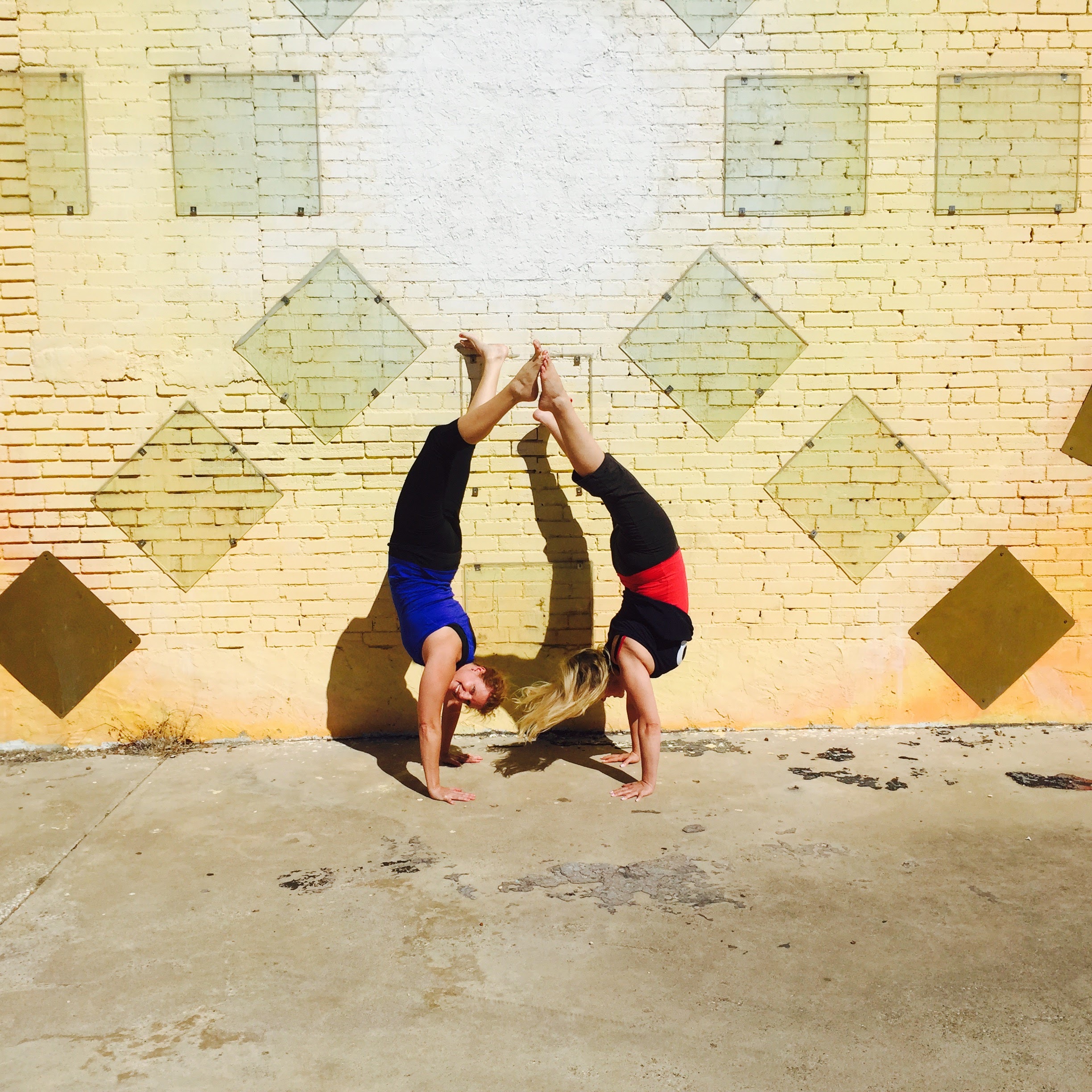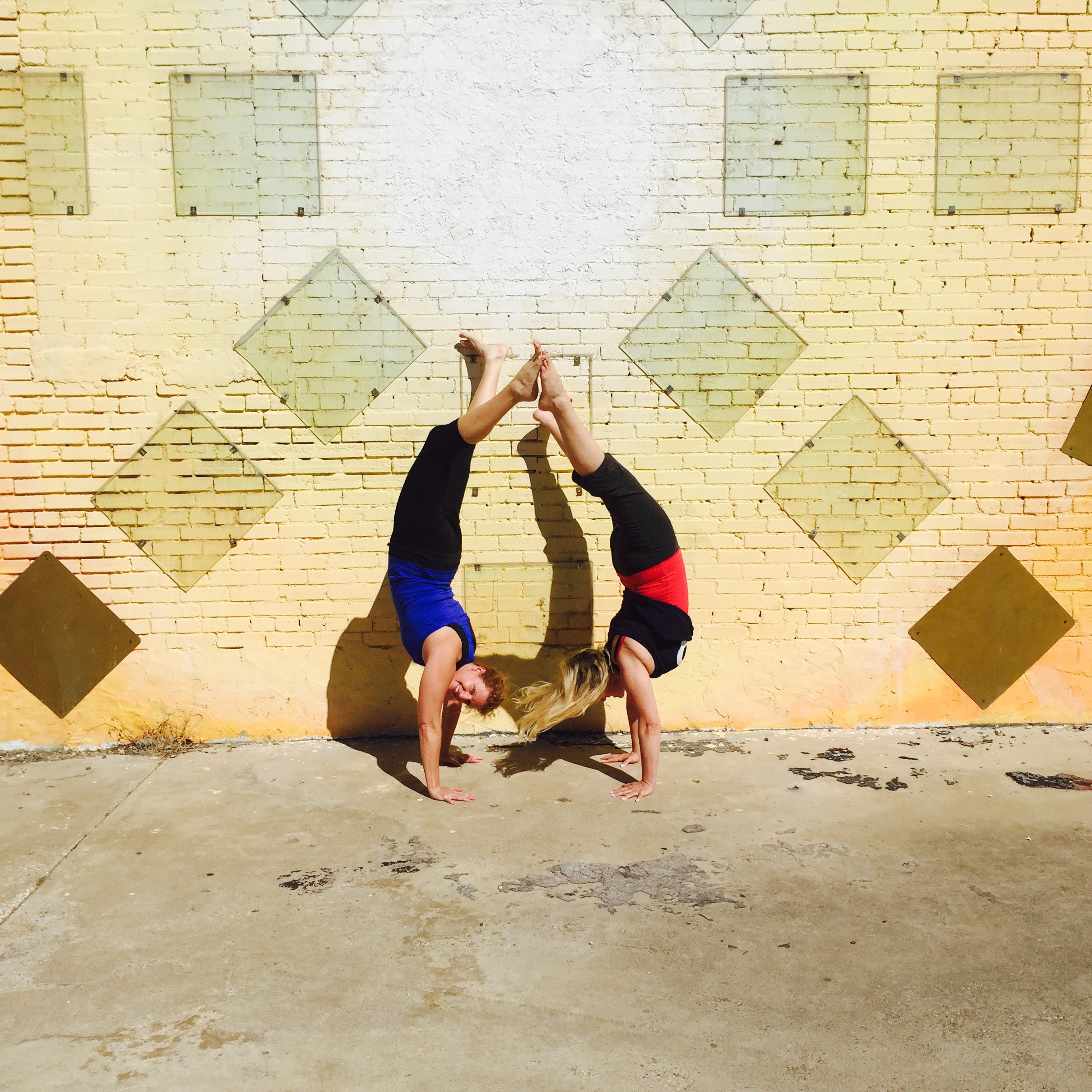 5) Introduce a friend to your favorite class. It may take this friend a few times to see the benefits, but when the light bulb goes off, it is exhilarating! Watching someone experience the positive impact that yoga will have on their life is like seeing Disney World through your child's eyes. You can't help but get caught up in the magic all over again!
6) Buy some fancy pants. Studies prove that when we feel confident, we perform better. Just as private schools require the students to wear uniforms to positively impact their behavior, if you feel good in what you are wearing to practice, you will get more out of your practice.
7) Practice all by yourself in your own home. Close the curtain, blast your favorite playlist and lose your inhibitions. Make Natasha Bedingfield's song Unwritten your battle cry. Allow yourself to choose the next pose according to what you feel. Reach a little further, stretch a little deeper and breathe a little louder. Try that pose that you have been afraid to try in class. Allow yourself to fail without anyone watching; then do it again in class while not caring if they are. Evaluate what you did different at home, and what you would like to incorporate into your regular studio practice.
8) Dab in different styles. We all have a favorite style, and we get pretty good at finding excuses to only practice that specific type of yoga. Force yourself to go to a class with a new style. Although you may not find a new favorite, you might be surprised how you learn to tweak, align or expand a pose. Bringing that newness into your old practice is sometimes all you need to keep it fresh.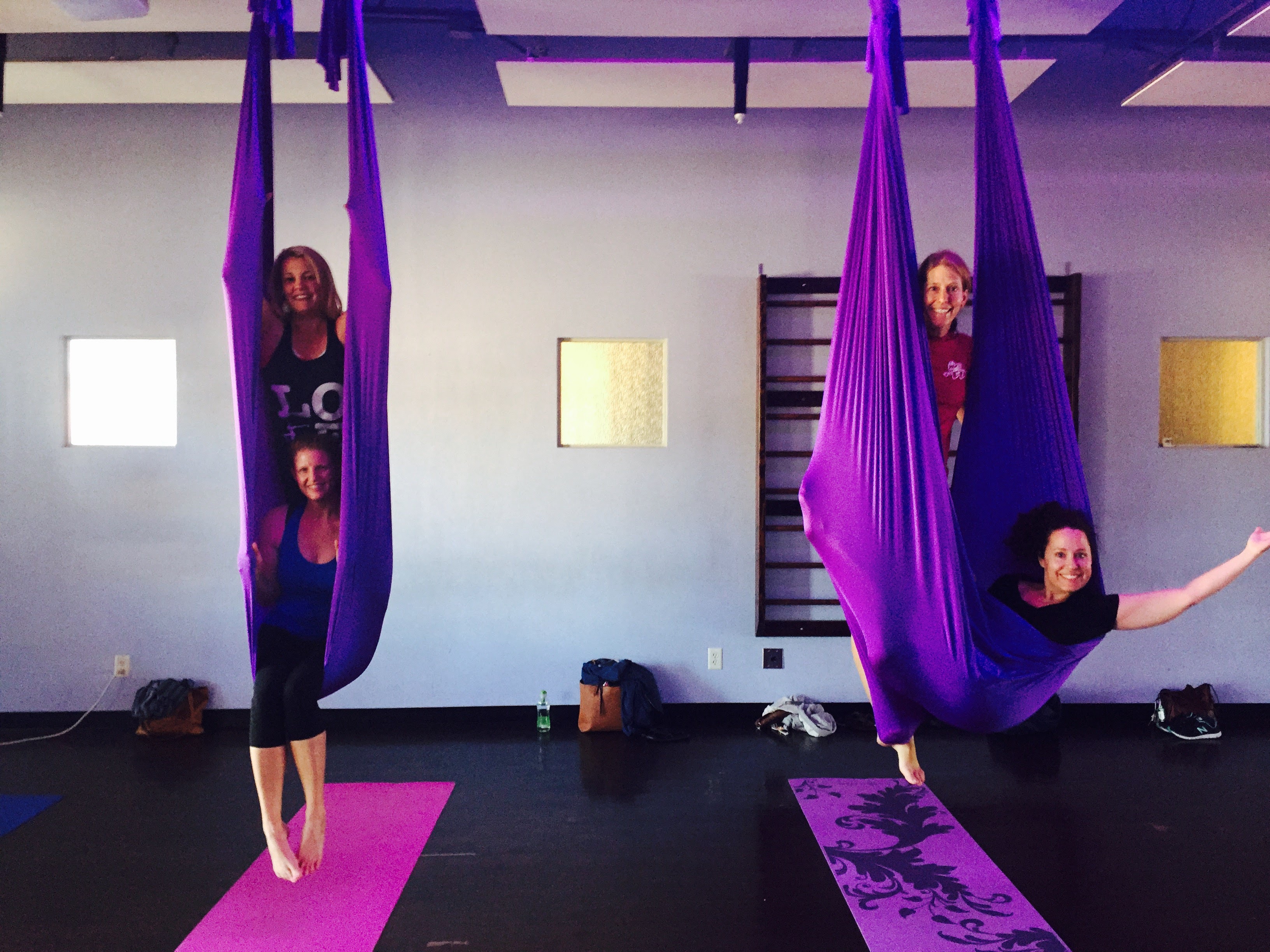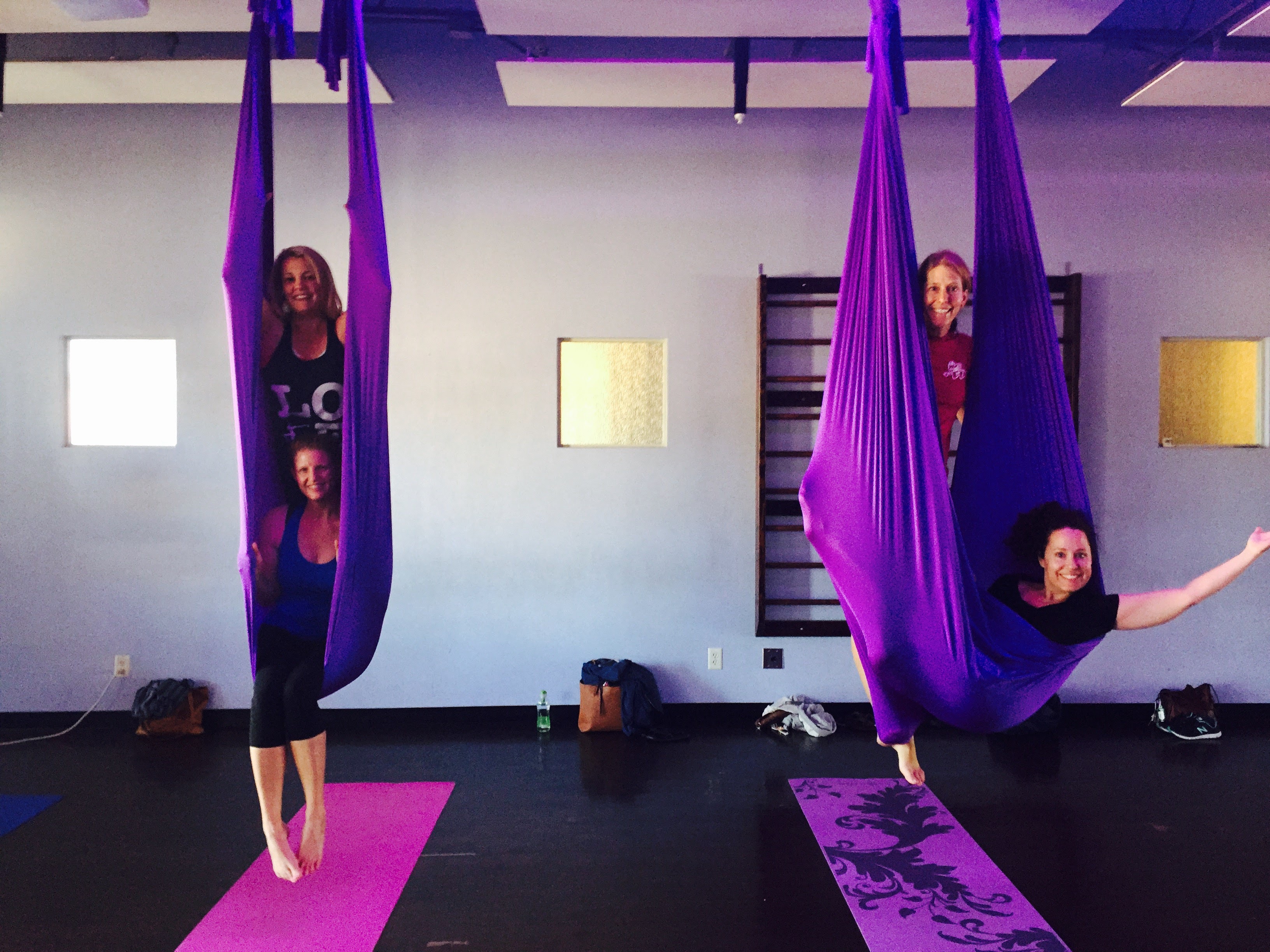 Julie Hornok
Julie Hornok is passionate about encouraging others through the ups and downs of life and has found teaching yoga to be a natural avenue for sharing inspiration. After falling in love with both the long lasting burn and the feeling of calm hot yoga provides, she decided it was "better late than never" to complete her RYT-200. When Julie isn't busy driving her three kids all over the DFW Metroplex, she also enjoys writing, planning events for families with special needs and is an enthusiastic advocate for those living with autism. For more information: www.juliehornok.com
Related Articles
Read more from LIFESTYLE