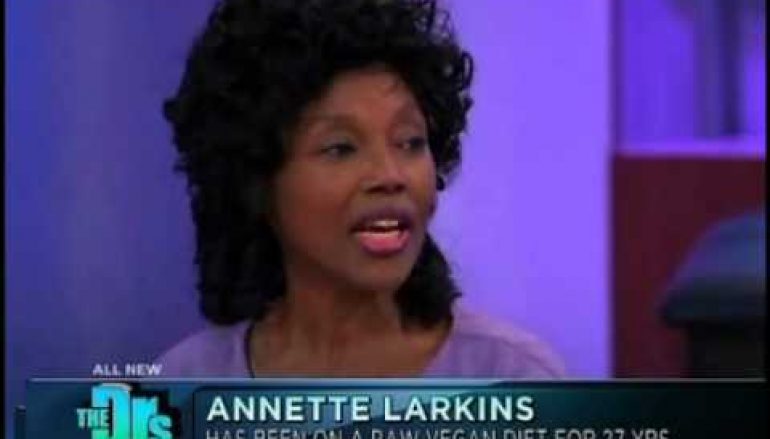 Meet Annette Larkins – The 70 Year Old That Looks 30
Annette Larkins is her name and raw vegan food is her secret! She is in perfect health and doesn't take any medication at all, at least by modern definition. She is a fanatic of REAL medicine and lives by the quote, "Let food be thy medicine and medicine be thy food." ? HippocratesFor those of us who believe our fate is largely determined by our genetics, her mother and grandmother both died of breast cancer at 47, and 36 years old, respectively. Her grandmother's sisters died of cancer at early ages. Diabetes runs in her family. She is living proof (and dang good proof) that we are what we eat. Genetics is just an excuse and we can bypass any modern mainstream prescription to looking younger. So, how does she do it?
Mrs. Larkins grows a plethora of fruit, vegetables, and herbs around and inside of her house. She collects rainwater and makes gallons of juice from what she grows. Wheatgrass is one of her specialties. She grows her own and drinks the juice regularly. She is yet another definitive testimony on how eating raw food and juicing consistently provides overall health and endless youth.
Related Articles
Read more from INSPIRATION