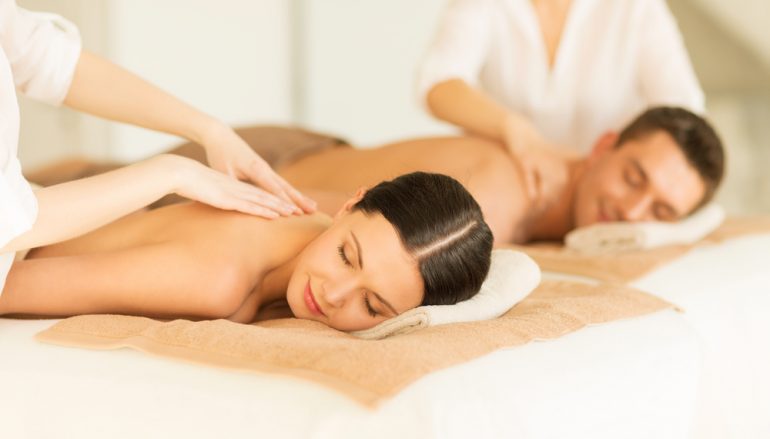 5 Reasons To Go Get A Massage! (As if you need that many!)
Having a massage is a great way to relax your sore muscles. But it is more than just an excuse to pamper yourself at the spa. Massages actually have a multitude of health benefits you will surely enjoy. Find out below and the best massage that is suited for you.
The benefits of getting a massage:
1. Improves blood circulation
During a massage, the different hand pressures applied, stimulates the surface of the skin. This produces heat and triggers the nerves and blood vessels under the skin to effectively pump blood to all parts of the body.
2. Alleviates pain
When the body is overworked, it aches all over. A massage is perfect for your bodily aches and pains as it increases blood circulation and relaxes your muscles and nerves. This alone helps relieve mild to moderate pain.
3. Improve the condition of the skin
Massage is also effective in preventing the onset of different kinds of skin problems like pimples, wrinkles, pigmentation and dryness. When the oil is applied and rubbed onto skin, dead skin cells and dirt are also effectively removed. Massages also help prevent stretchmarks, when the oil gets through to the skin layers. The oil will moisturize and stimulate the production of melatonin that can help get rid of stretchmarks.
4. Relieves pressure
When pressure is deposited deep into the muscle tissues, it results into knots and aches. Through massage, these muscles, which have hardened, will become relaxed, flexible and pain-free once more.
5. Improves sleep
For those who have trouble sleeping at night, a massage might just be the solution. It helps the muscles and the mind to relax. This, in turn, help you to sleep better. It would also help if you get a massage with cinnamon oil.  It is a natural warming agent and boosts blood circulation for better sleep.
Types of massages:
1. Swedish Massage
Swedish is the most common and simple massage, which involves soft and long kneading strokes. It also relieves muscle tension and is perfect for those who just wants to relax and get energized.
2. Neuromuscular Therapy massage
This involves soft tissue manipulation that treats the underlying causes of chronic muscle and nerve pain. It improves blood circulation, relieves nerve compression, and problems with posture.
3. Sports Massage
Sports massages are specifically developed for athletes before, during and after training. This is to prevent injuries and develop their flexibility. It can also be applied to athletes suffering from muscle strain after a sporting accident.
4. Deep Tissue Massage
Deep tissue massage is highly recommended for those with bothersome painful and stiff areas of the body. It uses slow strokes, which targets deep muscle tissues and aching tendons. It is effective in alleviating chronic pain patterns and muscle injuries.
5. Reflexology Massage
Reflexology massage is believed to promote health and well-being. It makes use of the thumb, hand and finger techniques in stimulating areas of the feet that is said to be interconnected with every part of the body. This is great for people who want to have relief from plantar fasciitis, ankle injuries or even from daily tensions experienced.
Stay away from the aches and daily pressures of life all year long with these massages. Give a quick call to set an appointment now.
Mike Dawson
Mike Dawson is an author and editor at BuyExtracts, a global supplier of organic plant extracts. He spends his days studying the effects of various plant extracts on the human body and compiling research data on its health effects. He also helps to lead a team of content writers at the company. If you want to learn more about Mike's work, visit BuyExtracts for details. http://www.buyextracts.com/
Related Articles
Read more from LIFESTYLE