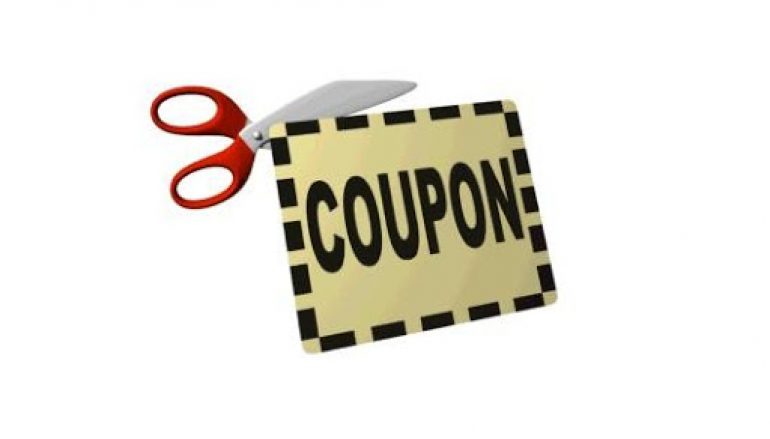 How to Beat Your Lock-down Cravings with Online Coupons
Food cravings are intense, uncontrollable urges to eat certain foods, something that is stronger than normal hunger. Being at home over the lockdown period could result in the temptation to ease the anxiety with comfort foods, which could eventually hurt you emotionally and physically.
Understand that satisfying your cravings can quickly become a habit and, with time, can be hard to control. The good news is that there are certain things you can do to keep the syndrome in check, one of which is taking advantage of online coupon deals.
Why it is the Perfect Time to Look into Online Sales
Almost every online store, particularly those that sell essential goods, currently have massive sales on offer. In the previous economic crisis, such as the 2008- 2009 Great Recession, consumer spending decreased. Certain categories such as alcohol, apparel, food, and entertainment, among others, all saw a sudden drop by 1-5 percent.
With such decimation, retailers are now responding in a knee-jerk fashion to meet the needs of the consumer at a considerable rate. Most online stores are now offering brands for less, with great deals to entice consumers. In 2008, almost every store gave 70 percent off for all the commodities. Currently,
many online retailers are offering voucher codes for many products, particularly clothing. As the lockdown continues, massive deals are expected across the industries. Here are some of the things you should expect in the coming months.
Amazon Prime Day
Amazon, which accounts for nearly 50 percent of the global eCommerce trade, hit an all-time high during the start of the coronavirus pandemic. It is responsible for setting the trend in deals and promotions in the retail landscape. Usually, Amazon rolls out new sales and sells most of its brands for less around the calendar. During big shopping events such as the Amazon Prime Day and over the holidays, the platform tends to have a lot of discount vouchers with great deals. During this lockdown period, the approach has, however, been altered. The online retailer scrapped off the promotion of flash sales sometime in March, with the delivery of non-essentials being delayed for weeks. The company made major changes to focus on essentials such as baby formula and groceries. However, Amazon still has super deals, and the Amazon Pantry service is still operating, allowing you to group your order of household staples for free shipping. It is also in the process of hiring new employees about 100,000 of them to cater to the rising demand.
Where can you Find Great Deals for your Online Shopping?
A lot of stores may be closed around the country, but online shopping is still running. Many online retailers are now offering discount coupons, particularly on health purchases, footwear and apparel. It means that on nonessentials, you can expect numerous deals in the future. With retailers lowering their minimum
purchase requirements, free shipping may be easy to find. As nonessential shopping keeps rising, brands are anticipated to keep offering coupon code and discounts.
In the past, shoppers looked for voucher codes in newspapers and magazines before shopping. With many stores closed due to the coronavirus pandemic, companies are now featuring the coupons in their websites to offer promo links and coupon deals such as uber eats promo code.
If you do not know where to find a coupon code, use any search engine to look for one. Once you type it in, the search engine will lead you to different sites where you can get the marketing material. Click on the link that you wish to use and take advantage of the promo. Some websites are currently offering discount vouchers on specific items while others are giving either free shipping or freebies.
How Should you Redeem your Coupon Code?
The code can be keyed in different places based on the store you wish to complete your purchase. As soon as you reach the shopping cart, the site may require you to fill in the code before checking out for the activation of the promo. It is important that you fill in the code as is before completing your purchase so that you can receive your discount.
In most online stores, you will notice a page showing the actual price of the item and the amount discounted. If the site requires you to pay for the shipping, the amount should also be displayed before the confirmation of your purchase. If you notice deductions on the total amount of the product you intend to purchase, it means that the code you entered was correct and actually worked.
The use of Discount Coupons
Understand that online sellers accept just one promotion for every transaction. For every purchase, only one coupon offer can work. However, you can take your time to save up by looking for rebates on the items purchased. These rebates can be used on other products such as software and electronic products.
Understand, however, that even with the discounted prices, retailers have different rates for every shopper based on market factors, browsing patterns, and demand.
The website you choose to complete your purchase from can track your surfing to get a deeper understanding of your shopping behavior. This is the data used to factor in your price point. One of the best ways to avoid high pricing, in that case, is by deleting all your browser cookies. Be sure to also log out of each account before shopping.
Online retailers are keen on strategies of attracting prospects and keeping them coming back, particularly in the face of the lockdown. One of the effective ways is by giving special offers and promotions. Instead of falling into the trap of cravings this season, take advantage of discount coupons.
Related Articles
Read more from LIFESTYLE