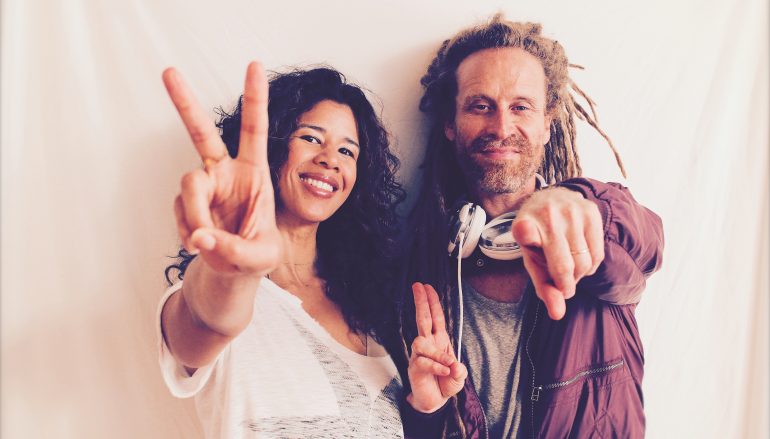 The Rock Om Yoga Experience w/ Marti Nikko and DJ Drez
When Hard Rock International reached out to Marti Nikko and DJ Drez, the dynamic husband and wife team who have made it their mission to share their love of music and yoga throughout the world, it was the perfect partnership that resulted in the creation of Rock Om, an in-room yoga experience that takes you on a musical journey as well as offers an opportunity to re-center and refocus.
Available to guests at Hard Rock International's 24 hotels are their choice of three videos: "Zenith" features calming meditation and tranquil breathing exercises; "Zeppelin" directs guests to strike a pose and perspire to the beats and rhythm of high-energy Vinyasa flow; and "Zen" offers guests a chance to recharge their bodies and minds with the traditional movements of classic flow. Also available to guests is an in-room yoga kit featuring Manduka products, which can be ordered either prior to arrival, at check-in or during stays.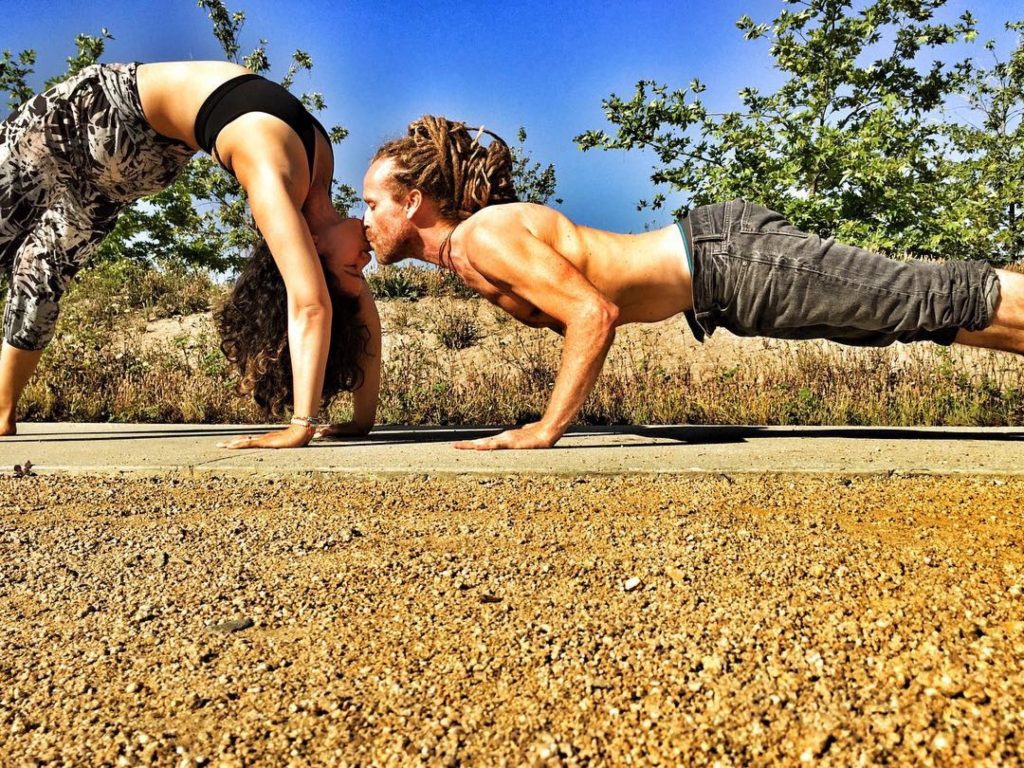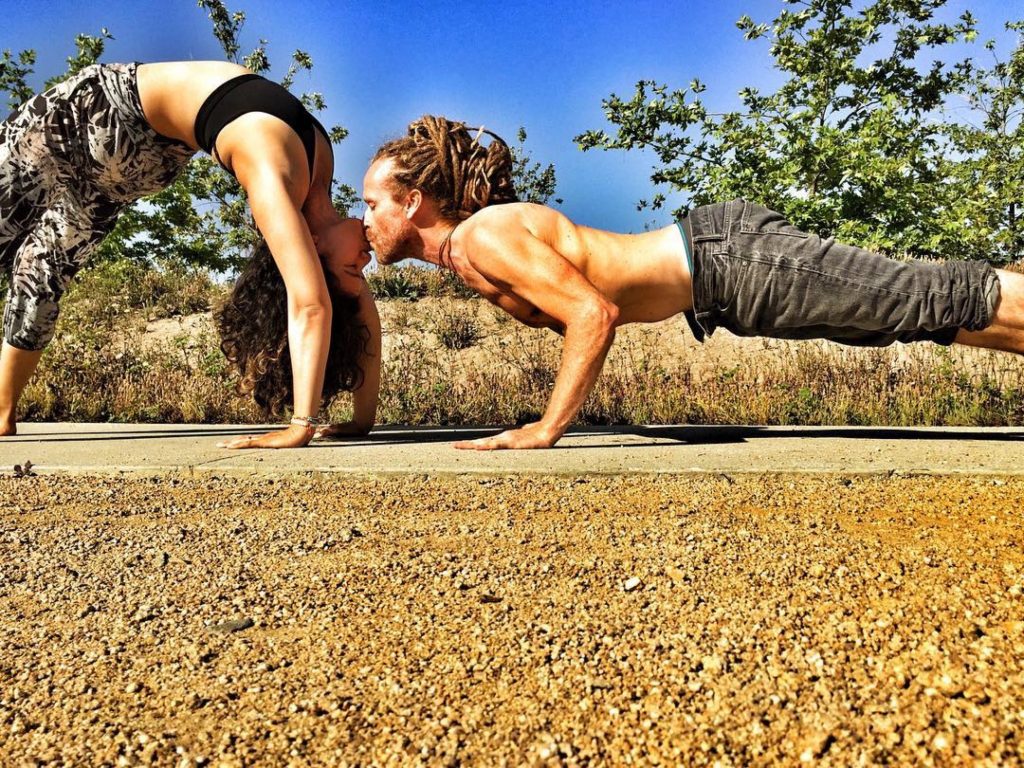 All three videos feature original music by DJ Drez, with choreography by Nikko. Nikko along with DJ Drez can be viewed in each video practicing all of the movements. In this interview, Nikko discusses her love of yoga, the collaboration with Hard Rock, and what makes Rock Om so unique and special.
Samantha Hunter: What does the practice of yoga represent to you? What purpose does it serve in your life?
Marti Nikko: Yoga is an opportunity to expand your understanding of this human experience – a process and way to connect more deeply to yourself and to other human beings.  Yoga is a major life tool for me.  It helps me to clear out clutter in not only the body, but the mind and heart.  Even if things are only three percent better after a practice that I had to work hard to make happen, it is still very much worth that three percent.
SH: How long have you practiced yoga?
MN: I've practiced for about 18 years.  I took my first class at a small local studio.  I wasn't even sure what it was or what I was doing but I knew after that first savasana that it was something special.  It definitely took going back again and again to realize the true benefits and how positively it was blessing my life.
SH: Why did you feel it was important to introduce your husband to yoga and what was that experience like?
MN: My husband broke his neck as a skate boarder when he was young.  As an adult he suffered from chronic residual pain from that injury mostly in the neck and shoulders.  I knew that yoga might be a possible solution to bring some ease to the body.  It took some pushing but he finally did agree.  It helped!  Life-changing to be real.  The practice of yoga has really become part of who we are.
SH: How has yoga strengthened your relationship?
MN: Yoga teaches you to sit with the discomforts.  It reminds you that life is a balance of all these human emotions and physical experiences.  That no being is perfect, nor fixed.  It teaches you how to be the observer, not only watching your partner but your own actions and reactions in the great dance of relationship.  To remain awake to reality! In that, I have learned to be a little more patient, more compassionate and a better listener.  As my husband says "the river stays clean by flowing."
SH: Would you encourage women to practice yoga?
MN: I don't know that I need to encourage more women to practice yoga.  Although it evolved out of a male practice in India the majority of current day practitioners are female.  Walk into any yoga studio anywhere and you will see woman dominate the room.  I would like to see the practice be even more accessible to underserved communities that may even have the idea that it's not for them.  Yoga is for everybody!  Not just the skinny white affluent female on the cover of your favorite yoga magazine.
SH: How did your partnership with Hard Rock to create Rock Om come about? Tell us about the experience of developing that program.
MN: Hard Rock tracked us down. Drez and I have been traveling the world teaching at various festivals, retreats and yoga studios. Drez got the call that Hard Rock wanted to bring yoga to their hotels and we loved the idea.  I created the classes while Drez created the music.  We are both musicians and yoga teachers. Mixing music with yoga has been something we have always done so this felt right at home.  We wanted our classes to be fun yet still embody the deeper aspects of yoga. We also wanted the classes to be completely accessible to not just the seasoned practitioner, but the beginner.
SH: What in your opinion makes Rock Om so unique and special?
MN: To be honest…it's us.  We don't teach your average fluffy or workout hotel yoga.  We are real teachers and musicians who live this work daily.  We have to really give it up to Hard Rock, who took a chance to hire real musicians that happen to teach really good yoga.  It just worked out to be something unique and special and definitely not anything you can find at any other hotel.
SH: As a mother, how was yoga helped you?
MN: Loving kindness. Compassion.  Joy.  Equanimity… Shall I go on?  Parenting is one of the most challenging and yet greatest pleasures of my life.  To experience this level of love and at the same time having a piece of your heart that is living outside of your own body without regularly freaking out.  All those sleepless nights with my new baby along with stewarding my 13-year-old, I need yoga's tools to help me stay balanced.  It truly helps me to stay clear and available for these two that are relying on me to help guide them on this path.  I do that well when I am practicing regularly.  Thank goodness for yoga!  It definitely has made me a better parent.  A better mother.
SH: What is your favorite style of yoga and why?
MN: The styles that have been most present in my personal practice have been Vinyasa yoga and Bhakti yoga. Vinyasa can be practiced both calmly and vigorously.  You can adjust the asana practice for what is needed on that specific day.  What has really helped me is the linking of breath with movement, which is the foundation of Vinyasa yoga.  Yoga can't always be about the physical practice / asana practice though it is what's most popular.  There will be times in one's life that requires a different practice that steadies the mind and supports the heart.  That's where Bhakti yoga and meditation comes in.  Chanting and learning mantras to focus and steady the mind and to support the heart can be just as powerful.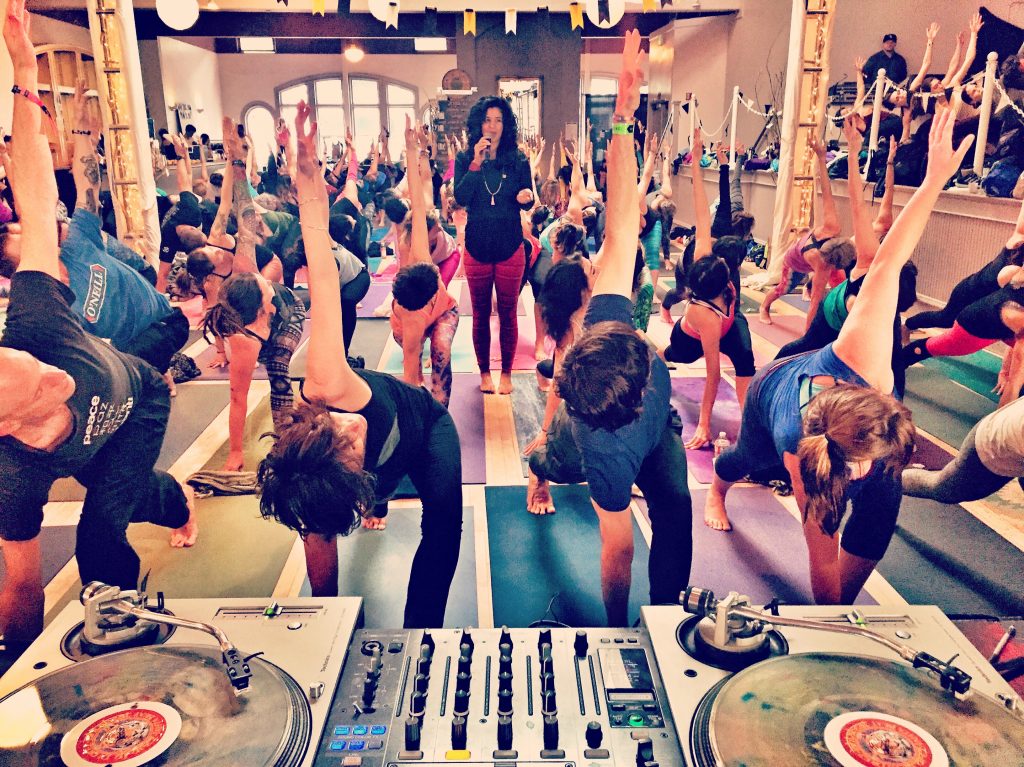 For more info on Hard Rock International's Rock Om experience, visit www.hardrockhotels.com. Find DJ Drez and Marti Nikko on Instagram using #djdrez and #martinikko.
Samantha Hunter
Samantha Hunter resides in Westchester, New York and has written entertainment and lifestyle features for Essence, Hype Hair, Ms. Magazine, SoulBounce, RnB Magazine, Inspirer, Haute d' Vie, Black Westchester, DELUX, and VH1.com. Her family and friends say she's always going somewhere - she's on a quest for passion, purpose, love and light. Instagram is @sapodillic
Related Articles
Read more from INSPIRATION