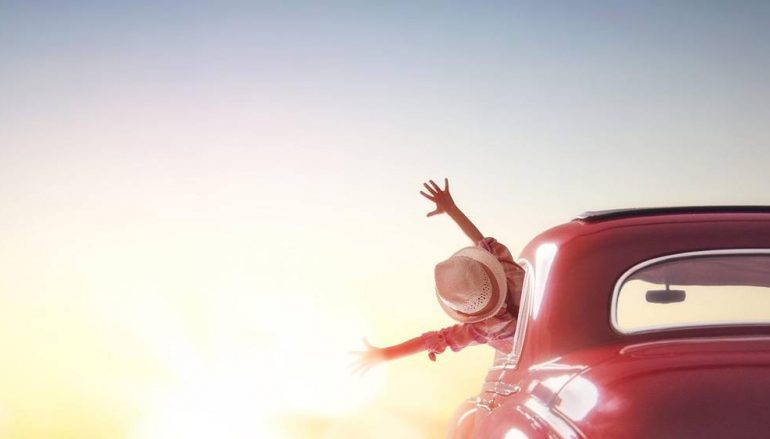 5 Mantras for Happiness in the New Year!
I absolutely love this time of year.  The decorations, the lights, the hustle and bustle, the long lines, the crowded stores, time with family, time with friends, baking, cooking and celebrating.  It's the perfect storm to trigger transformation and change.  I think it's incredibly perfect that we go from this exciting and excessive time directly into resolutions for peace and improvement in our lives in the new year.  Even the most positive and optimistic people can feel a little drained during the holidays.  It's easy to lose sight of the things that really matter.
Here are a few of my favorite mantras to get you back on track to being the best you in the New Year and every day!
1)  You will be too much for some people.  Those are not your people. 
Not everyone likes dark chocolate. Some prefer milk chocolate and it doesn't make anyone right or wrong.  This mantra comes in handy when you feel like you are trying to be everything for everyone and it's still not enough. Remember, you're not for everyone, and that's okay.
2) Stay close to people who feel like sunshine.
Your time and energy are valuable. Notice your mood when you spend time with certain people.  If you are laughing, feel inspired and heard, these are the people you should connect with often.  Make more time for positive people in your life!
3) Don't change so people will like you.  Be yourself and the right people will love the real you.
Authenticity is beautiful.  There is nothing more powerful and inspiring than seeing someone 100% in their flow zone.  You are limited edition and perfectly imperfect – own it!
4)  The problem is not the problem. The problem is your attitude about the problem.
Complaining is a complete waste of time.  When challenge arrives, it's an opportunity for you to grow mentally stronger. No one gets out of life without stress, pain or loss.  It's all about how you rise back up after a fall.  Think (and act) positive!
5)  Whatever you do, make sure it makes you happy. 
So simple it's hard, right?  Notice how you feel in every situation and learn to make time for the things that light you up.  Learn to say no if it's not a heck yes. Like anything, it takes practice.
Jenn Bodnar
Jenn Bodnar is the owner of  Yoga Digest and has a genuine belief that yoga can benefit everyone. She is 500ERYT having attended multiple teacher trainings, facilitating yoga teacher trainings and studying and practicing yoga since 1999. Jenn is an avid fitness professional, who has taught and managed group fitness for many years. As a former competitive triathlete, gymnast and dancer Jenn loves the balance of strength, flexibility, perseverance and freedom that yoga provides. She is mom to three awesome young men and loves being active and outdoors with her family and friends. Jenn oversees LifePower Yoga studio in North Dallas, is a self proclaimed health food chef and hopes to leave a positive footprint by inspiring others to choose happiness. "Watching people grow through yoga is one of the most amazing miracles to witness."
Related Articles
Read more from INSPIRATION