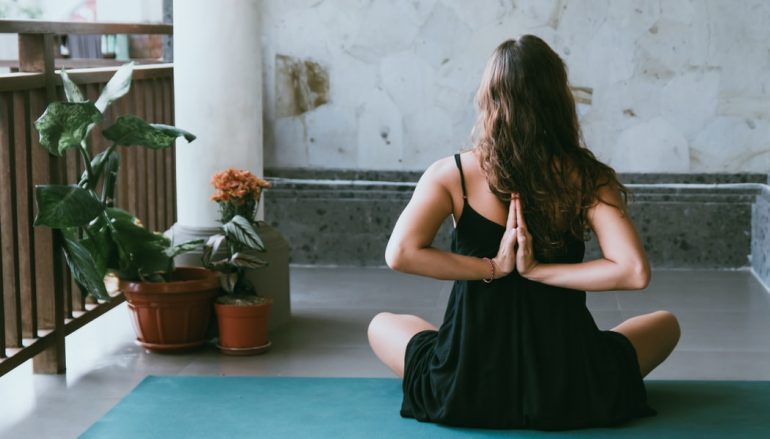 Why Yoga Should Be Integrated On The Curriculum?
Yoga is a well-known physical and mental practice that has experienced a considerable
increase in popularity during the last couple of decades. Despite being on the wave of hype at the
moment, this kind of fitness activity has lots of documented benefits that are not some sort of
made-up trend.
These positive effects are the main reason why yoga curriculum for schools should be a
thing. Anyone can find a book about the advantages of yoga, so why not implement those in
school? That is why I decided to provide you with some knowledge of a large number of mental
benefits of yoga in schools from different perspectives, although I'm going to mention the
physical ones as well.
Mental benefits:
Stress management
Let's start with the obvious advantages. First of all, this practice is a great method of
managing one's stress. Students are under constant pressure because of all the assignments that
require essay writing, memorizing colossal chunks of information, and working for grades. There
are ways to reduce pressure. One of such ways for students can be the integration of yoga as one
of the subjects. The second may be that students can find online essay writer for hire while there
is no yoga to reduce this stress throughout the day. So this is a good solution to the problem
associated with your academic performance and workload in terms of study. Yoga can balance
out all the stresses and serve as a great stress management tool in a long-term perspective.
Anxiety treatment
An ability to reduce stress has other benefits as well. For example, schools and colleges
are public places where people with different ideas collide on a constant basis, which often leads
to anxiety. So, why won't a school help in relieving this feeling among students through the
introduction of yoga in the classroom? There's no real reason why it would be a bad idea.
Improvement of attention span and focus
Now, one of the greatest advantages of introducing a yoga curriculum in schools is the
fact that it is highly beneficial in terms of improving students' attention span and focus.
Considering the fact that all students are suffering from some level of information oversaturation,
their ability to focus can diminish. This means that a young person who has to write a paper or an
essay is more likely to stay unfocused. However, some yoga can bring peace of mind and allow a
person to refocus. If you want to unlock an inner masterful writer for you, consider yoga as a
way to clear head and structure thoughts!
Improvement of self-esteem
This is an important part of my list. Students are dealing with lots of stress and other
troubles during their school and college time. Writing a paper or an essay can actually be the
least important problem because young individuals are exposed to bullies, who can hinder their
self-esteem and even cause depression. Yoga is one of the ways of encouraging students to love
themselves, which can make them ultimately more resilient to different sorts of bullying!
Physical benefits:
There's nothing much to write about – yoga curriculum for schools is an excellent way of
improving the general physical well-being of everyone. This practice is great for managing
weight and building proper posture, which is very important for young people who have to stay
in sedentary poses for hours. Just like any kind of physical activity, yoga also improves the
immune system and quality of sleep among people, thus further reinforcing their mental health!
Conclusion:
All-in-all, yoga in the classroom can be a solution to lots of problems that are plaguing
the modern generation of young people. As a student, you can be overburdened by all the things
around you and look for a writer for you to help out with assignments, but remember that you
can always try practicing yoga. It is not complicated, and the introduction of yoga curriculum for
schools is a great way of making a positive impact. There are just too many benefits of yoga in
schools – lots of Asian countries are using it for a long time.
Related Articles
Read more from LIFESTYLE