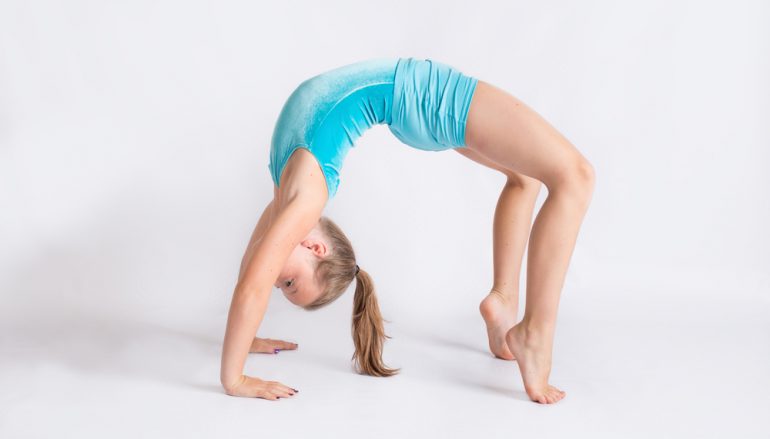 Top 5 Reasons Your Tween Should be Doing Yoga
The ancient practice and meditation, known as Yoga, has become increasing popular in todays society. Because of its amazing benefits for the mind, body, and spirit, yoga has become a powerful companion for people around the world, including tweens. From help in sports, relationships, the classroom, and the home, this feel-good exercise continuously supports growth and development. The power of yoga is profound. Here are a few reasons why your tween should be doing yoga- right now!
1.  Teaches Self-Awareness and Positive Body Image
Teenagers bodies are in a constant state of change. These years are critical in developing self-esteem and a positive body image. Yoga philosophy teaches present moment awareness and focuses attention on your bodies current task at hand. Yoga studios typically don't have mirrors which allows people to concentrate their attention on the inward rather than their outward appearance. Yoga relies heavily on traits that will boost self-esteem like strength, focus, and flexibility.
2.  Promotes Both Physical and Mental Balance
Yoga is known for its amazing ability to soothe anxiety and tension in the mind and body. The practice is found on principles that promote mental and physical balance through meditation, stretches, and times of relaxation. A tween's brain can be all over the place. Parents have found that yoga keeps their children focused on the present moment and less worried about outside stressors.
3.  Can Be Both Rejuvenating and Calming
Yoga is a practice that can be energizing and calming all at the same time! Exercise releases a happy chemical called endorphins. These feel-good neurotransmitters cause feelings of euphoria, which is often referred to as a "runner's high" and can be accompanied by a positive and rejuvenating outlook on life. When focusing on meditation, yoga relaxes the mind and prevents overstimulation, therefore, helping tweens stay calm and able to manage their anxiety and stress.
4.  Gives Tools for Stress Management
The breathing and meditation techniques learned while doing yoga are a great way for tweens to manage the stress in their daily lives. They can use these tools as practical applications to cope with the everyday pressures and challenges they may face. For example, performing a breathing exercise right before a big test to ensure clarity and focus. Regular exercise can reduce the symptoms associated with stress, mild depression and anxiety. After an invigorating yoga session your teen can rest easy with decreased stress levels, an improved mood, and a sense of command over their body and life.
5.  Maintains Flexibility and Strengthens Growing Bodies
We all experience growth spurts during adolescence, muscles stay tighter and the bones tend to grow fast. Yoga requires great strength, focus and flexibility. The diverse poses aid in developing strength for your tweens growing muscles and bodies. Tight muscles can lead to various body aches and pains. However, practicing yoga allows for fewer and less-severe injuries, especially when your tween is fairly active.
Related Articles
Read more from YOGA