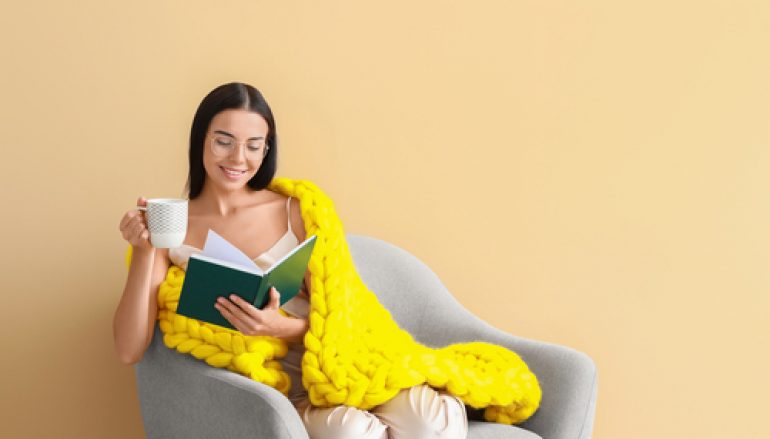 The Psychology Behind Winter Time Blues and 5 Tips to Beat Them
There is something about daylight savings time that makes one want to slip into their PJs and crawl into bed no later than 6:30 pm.  Gradually weave in cooler temperatures and perhaps snow in some areas of the world and it can make for some serious lack of motivation and what feels like a very unproductive time of the year.
Lack of sunlight negatively impacts our internal body clock and serotonin levels; the key hormone that stabilizes mood, feelings of well-being, and happiness. New research shows, however, that though brain activity is at its lowest in winter, its performance and reactions are just as good as the rest of the year.
In the words of Christian Jarrett, "you could even think of this reduced winter neural activity as your brain entering a kind of 'eco mode', allowing it to perform as well as it does in summer but while consuming fewer resources."
Ayurveda says the cold season helps you retrieve all the spent energy over the year and revive you for the next one. In a way, you can look at winter time as a universal nudge to go in.  Here are some ways to get the most out of the dark, cold days of winter.
Meditate.  With the extra quiet time, lean into the silence.  Winter is a great opportunity to start a meditation practice.  Just five minutes a day can create clarity and a sense of calm and acceptance.
Minimize.  Following the hectic frenzy of the holiday season, it's a good time to clean house: physically, emotionally and spiritually.  As you take down the decorations, slow down on social obligations, purchases and indulgences.  It's  liberating to release competition, expectations of others and F.O.M.O. ( fear of missing out).
Detox.  Like minimizing, winter is a natural place to detox physically and energetically.  Whether you choose to hone in on nutritious home-cooked meals, enjoy long warm baths, or take a break from news and tv, winter is perfect for resetting the standard for the rest of the year.
Discover. As you quiet your mind and surroundings, you may actually find more time for things that truly ignite your soul.  Take on online course, read, or start a new exercise regime.  Plan a summer trip! Listen to what you need without the distractions of overscheduling.
Connect.  Last but not least, make time for situations and people that nurture your spirit.  A hot cup of tea or a call to a friend or relative you haven't spoken to in awhile can soothe your nervous system.
It's important to realize that winter can create havoc if we don't remain mindful and gracious to the gifts it brings.  Winter time, like every season, is necessary for all of nature to move forward.  It's a time of shedding, releasing and letting go to make space for what's to come.
Jenn Bodnar
Jenn Bodnar is the owner of  Yoga Digest and has a genuine belief that yoga can benefit everyone. She is 500ERYT having attended multiple teacher trainings, facilitating yoga teacher trainings and studying and practicing yoga since 1999. Jenn is an avid fitness professional, who has taught and managed group fitness for many years. As a former competitive triathlete, gymnast and dancer Jenn loves the balance of strength, flexibility, perseverance and freedom that yoga provides. She is mom to three awesome young men and loves being active and outdoors with her family and friends. Jenn oversees LifePower Yoga studio in North Dallas, is a self proclaimed health food chef and hopes to leave a positive footprint by inspiring others to choose happiness. "Watching people grow through yoga is one of the most amazing miracles to witness."
Related Articles
Read more from LIFESTYLE