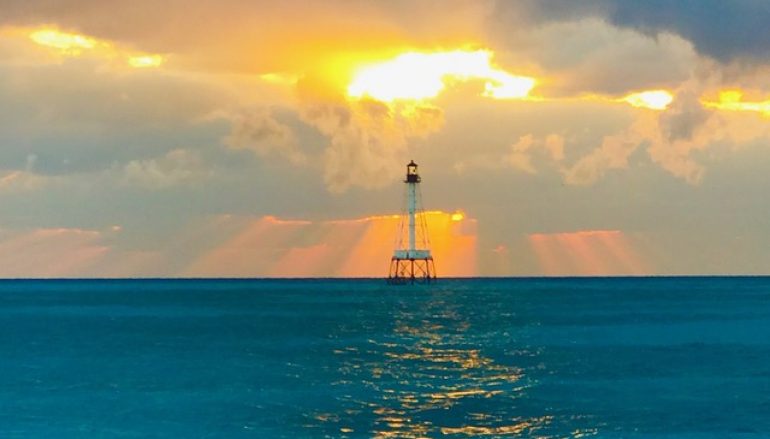 The Key to Rest and Restoration
Traveling with a health-conscious mindset has never been more popular, and although most of our readers already prioritize a healthy lifestyle, we know you're curious about opportunities to get away while bringing your yoga practice with you. We found just the place! Tucked away, mid-way down the Florida Keys is a small island of just under 6500 residents (as of 2019) called Islamorada. This "Sport-Fishing Capital of America" reels in more than just the latest catch. Several movies have been filmed here, and since it's a scenery paradise, we understand why. We found an outdoor paradise, filled with numerous, scenic spots to drop your yoga mat and whisper to your soul, "OMMMM… my goodness, look at that sunrise!" (If you're a sunset person, they are just as majestic.)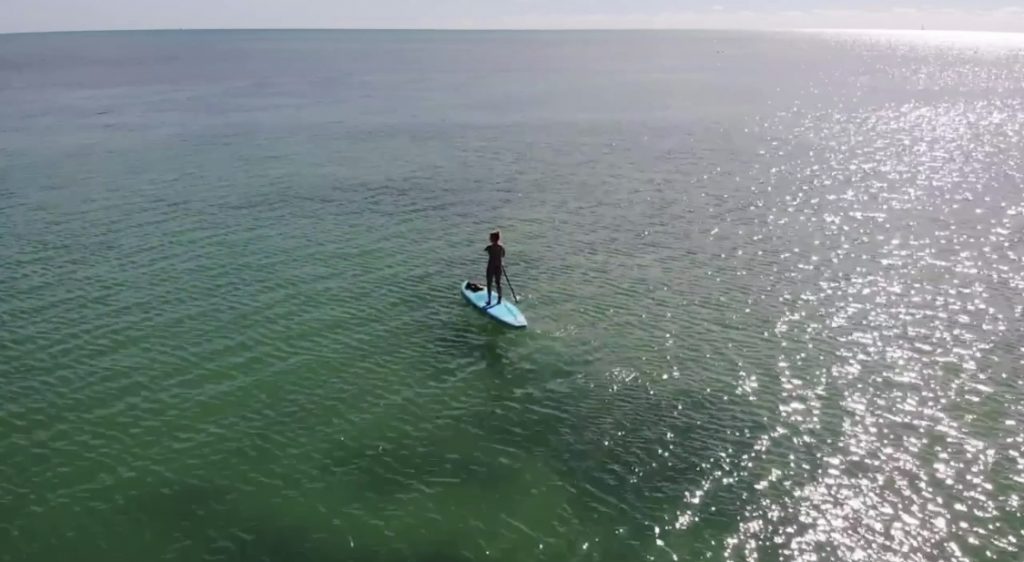 Amara Cay Resort hosted our excursion and research, as we found the best that the Florida Keys has to offer and the list begins with this oceanfront resort. Grab a hammock, lounge chair or reclining sunbed, and practice stillness. If you're feeling less sight-seeing and more staying-put, Amara Cay caters to your every need, including ensuring privacy and peacefulness. Though the restaurants are open to the public, the grounds are guests-only. You'll want to split your time between mat yoga and SUP yoga, as taking your practice overwater, allows you a deeper sense of peace and clarity, connecting with the subtle movement of the ocean as you breathe in and breathe out. This is the perfect spot to begin a SUP Yoga practice. If you'd rather lounge or swim closer to the resort, try the resort's heated pool.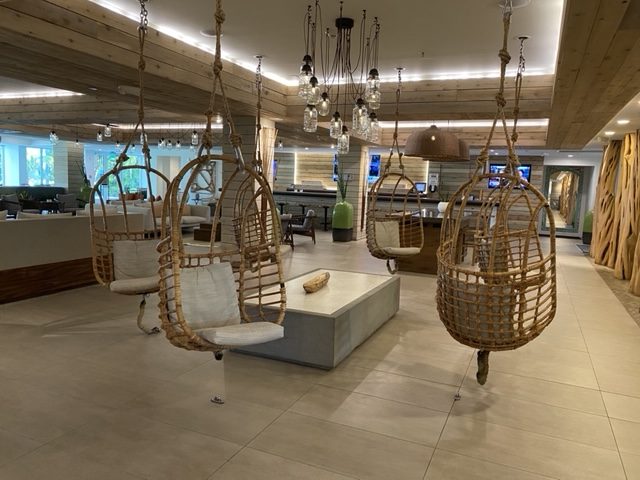 Check-in is a breeze, so once you settle into your room, a brief walking tour around the property is ideal. Grab a cocktail or a mocktail from the Tiki Bar and leisurely explore the grounds. You'll identify the spots for your next few yoga sessions, and you'll meet Mark, at the Watersports Center, to reserve your personal kayak and a SUP board, free to guests of Amara Cay. This waterfront property allows for dipping your toes in the water from their private boat dock (or for me, another yoga spot with a view) or several access points around the hotel. Gazing into the shallow water reveals sea life, coral, and random finds on the ocean floor, and allows you some much needed, meditative moments. On a warm, summer day, it might be fun to take a swim within the shallow, protected water surrounding the resort. The property is even dog-friendly, so if you're a dog-lover, get ready to meet some new furry friends.
After your morning activity time, enjoy freshly-squeezed juices, delicious egg dishes and other breakfast favorites. The chef accommodates all special dietary needs, which might put your mind at ease, if you're traveling while following a special diet. Meals at Amara Cay are all island casual, so bring your favorite sandals, sundresses, and maybe a light sweater for the breezy evenings. Dinner can be enjoyed indoors or at the outdoor Tiki bar and patio, complete with tiki torches, fire pits, and music to continue that island state-of-mind. Fresh seafood is the specialty; however, try to fit in, at least one, Key Lime Pie during your stay.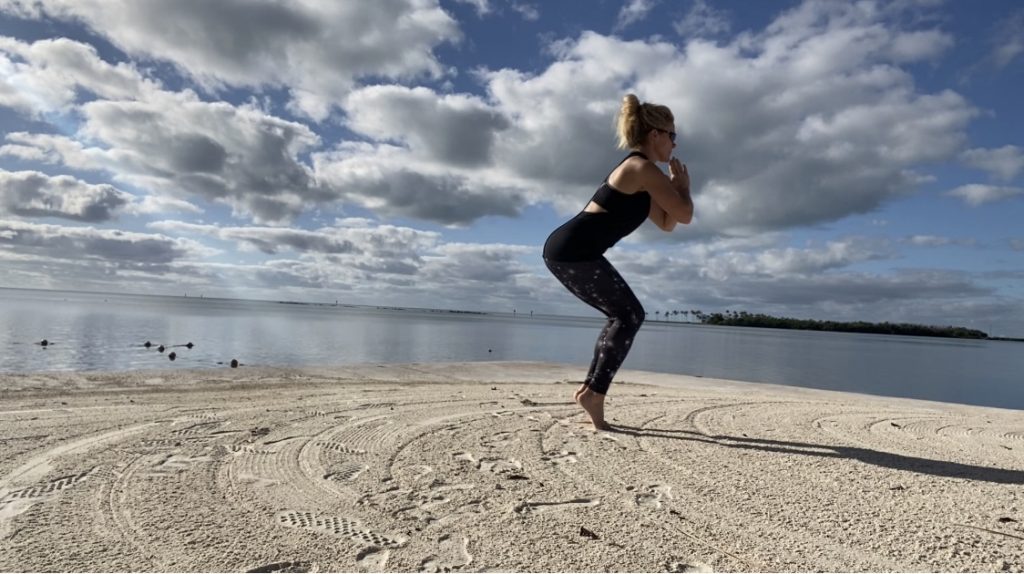 Amara Cay has three sister properties, so upon arrival, you'll receive a map and details of each property and helpful suggestions for sights and sounds around each. Known for some of the best food you can get in Florida, you can spend a day traveling down the Keys, visiting the vast selection of suggestions during your stay. Still looking for something more, ask a local. Everyone we met, in town, and on our road-trip through the Keys was eager to share the history and hot spots of the area. Your work will be to decide what you're feeling for the day—seclusion or sight-seeing.
Try to make it back to Amara Cay for sunset, as dusk provides a colorful backdrop for more lounging by the water, bird-gazing, or watching the boats return from their daily excursions. Speaking of excursions, Amara Cay is happy to set up guided tours, fishing trips, or snorkeling cruises to the famous Alligator Reef Light House. The lighthouse is considered one of the best diving and snorkeling locations in all the Florida Keys, named after the USS Alligator, which sank (in 1825) in the shallow water surrounding the area. The water depth of the coral reef ranges from 8 to 40 feet and provides protected space for divers and snorkelers to enjoy. Light House Point is Amara Cay's current outdoor wedding spot, as it's perfectly positioned to showcase a view of not only Alligator Reef Lighthouse, but also provides a perfect Atlantic Sea backdrop for the ceremony, or any other special event. (This was my personal backdrop for my sunrise yoga practice while on property.)
With your safety always the top priority, now is the perfect time to book a flight, rent a car, and pack a bag for your visit to Amara Cay. Don't forget a good book, sunglasses and your sunscreen! Even the overcast days have a certain, sunny feel to them. No matter what your day includes, plan to relax on your private patio to reflect on your days and to plan for the day ahead. After just a few days at Amara Cay Resort, we found the key to continued vitality in this perfect retreat for restoration and adventure, all with a view, of course.
Planning a Group Trip?
Amara Cay is putting the finishing touches on plans to be the Holistic Wellness Retreat destination, in Islamorada. A brand new, oceanfront event space is ready for use, alongside several meeting spaces to accommodate your groups' needs. A cold-pressed juice bar and more health-conscious foods are also in the works.
Lacey Pruett
Lacey Pruett is an author, business owner and yoga teacher, passionate about helping women find their authentic self. Serving as a communicator, TV host, speaker and educator for over 20+ years, she's equipped to mentor women of all ages. Her efforts gained momentum in 2012, when she served as Mrs. Texas United States, and spoke to a broader audience about healthy living and mindfulness. She and her husband live in the Dallas, TX area, have a Doberman (Maximus) and a Corgi-mix (Samson.) She is active in animal rescue efforts around Texas. Check out more about Lacey and her work at: www.laceypruett.com. She's on Instagram and Twitter @Laceypruett and on Facebook at /laceyfit.
Related Articles
Read more from LIFESTYLE