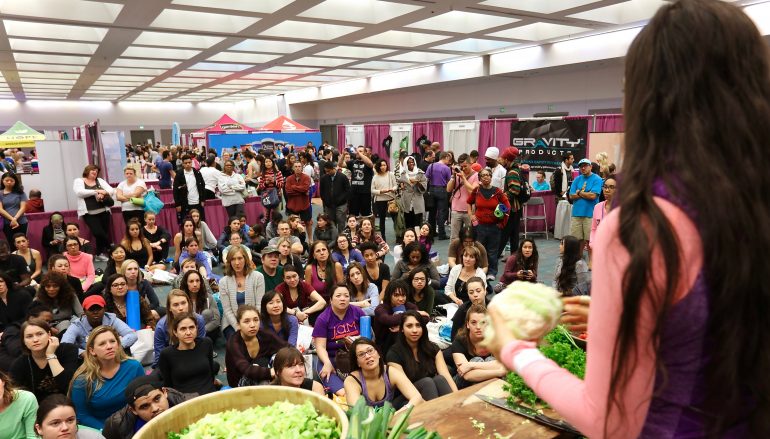 Pioneering the Way to Healthy, Meaningful Living: The Yoga Expo
Beginning at a very early age, Kyle Michaud was a natural born entrepreneur. In noticing a need to connect eco-conscious consumers with green businesses on the market, he created The Yoga Expo. The unique event serves as a platform to empower and educate Yoga communities across the nation, and beyond. With presence in 7 different cities throughout 2016, and an expected increase in 2017, there is no sign of this movement slowing down.
The Yoga Expo bridges eco-conscious consumers with options to support a sustainable lifestyle by making them aware of what is available nearby. In creating this event, attendees are given access to a full day of unlimited Yoga classes and meditation, workshops, vegan food and beverage options, live entertainment, educational programs, activities and more; all tying into sustainability and positive, healthy living.
All ages and experience levels are welcome at The Yoga Expo, which hosts both local and national instructors under the same roof, leading hundreds of classes and workshops. "We couldn't be more excited to showcase the Fort Lauderdale, Santa Clara, Washington D.C., Denver, Houston, Vancouver B.C. and Los Angeles communities at an all-day, family friendly event. There are so many different styles, teachers and studios, and through The Yoga Expo, we are able to bring them all together," says Michaud.
The Yoga Expo is here to make a difference, pioneering the way to living healthy and meaningfully. For a full tour schedule, to purchase tickets, or more information, visit www.theyogaexpo.org.
Related Articles
Read more from SPONSORED