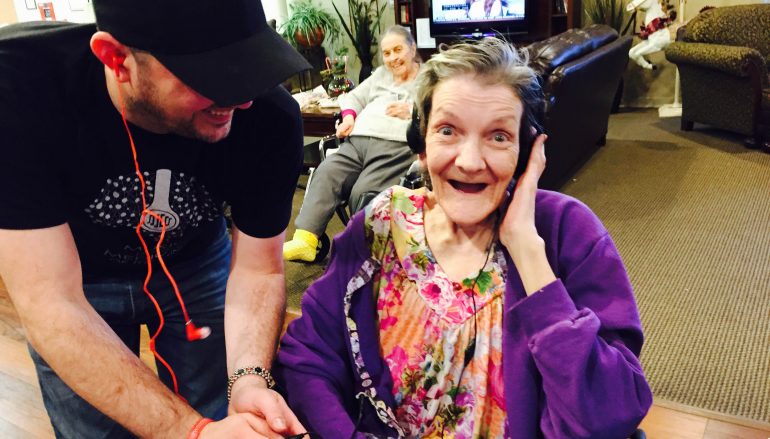 Music Is Our Weapon- Change Maker Spotlight
We rise by lifting others.  That's exactly what Change Maker Ashley Brightwell is doing in a most brilliant, yet simple way.  Yoga Digest was introduced to Music Is Our Weapon (MIOW) at SXSW, a popular music festival tradition in Austin, Texas.  At the home where we volunteered, I was assigned Bill, a widower who had not been in the home for very long.  He told me he really enjoys it when "they come to play the music."  Since memory is limited, it's a bit of a game figuring out what kind of music they will want to hear. I was thrilled to learn that Bill and I had a mutual admiration for George Strait!  When I saw his smile and his eyes lit up brighter than the 4th of July as we sang "All My Ex's Live in Texas," I knew this story had to be shared.
1.  How did Music is Our Weapon come about and why dementia and the elderly? 
Ashley Brightwell:  Music Is Our Weapon was formed by me and my co-founder, JP Maloney out of a passion for sharing music of all genres and eras with all walks of life. After seeing an online video of an elderly man with dementia and the power music had in bringing him to life we knew that we had found our root program. Further investigation into the access to personalized music in healthcare settings led us to realize that it was virtually nonexistent.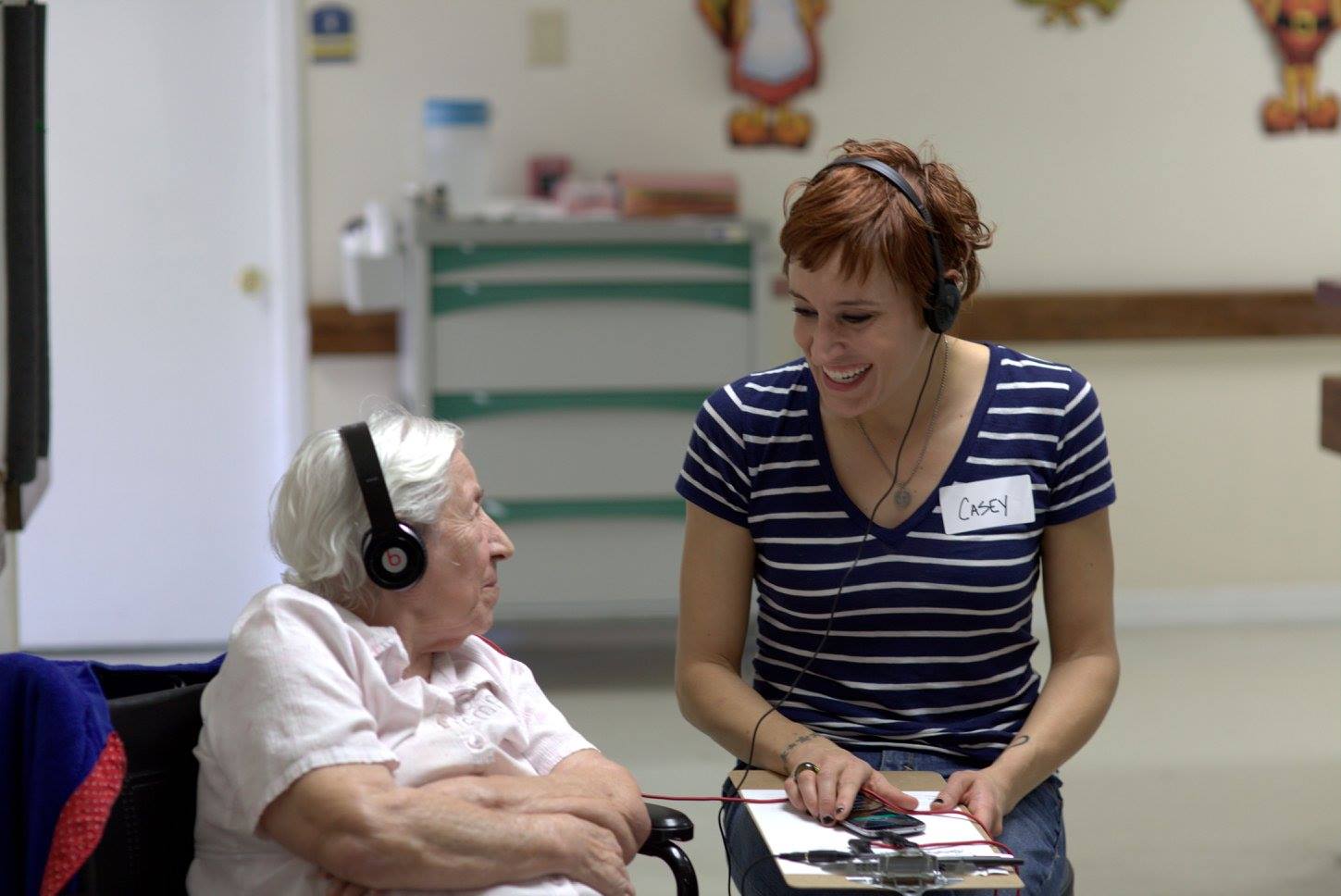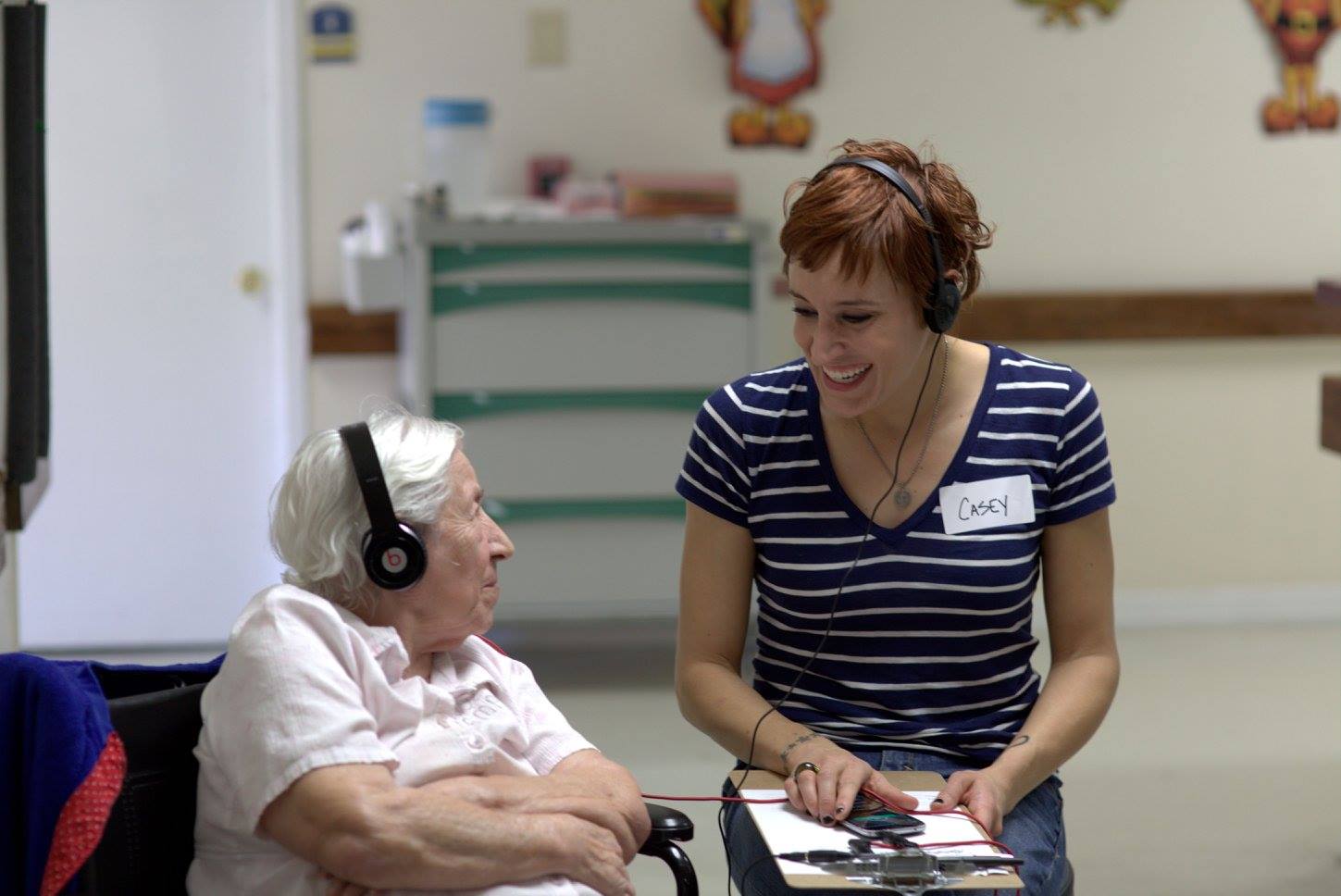 2.  Why is music such a powerful weapon and what are the psychological and emotional benefits of listening to music?


AB:  Music celebrates who we are, how we feel and connects us to other people we may never have met through any other medium. Music is woven deep into our neurological DNA and has the ability to positively affect us through the very darkness we are fighting through. Music is a powerful force for good in the world and the perfect platform for us. Music Is Our Weapon to fighting against losing ourselves and those we love.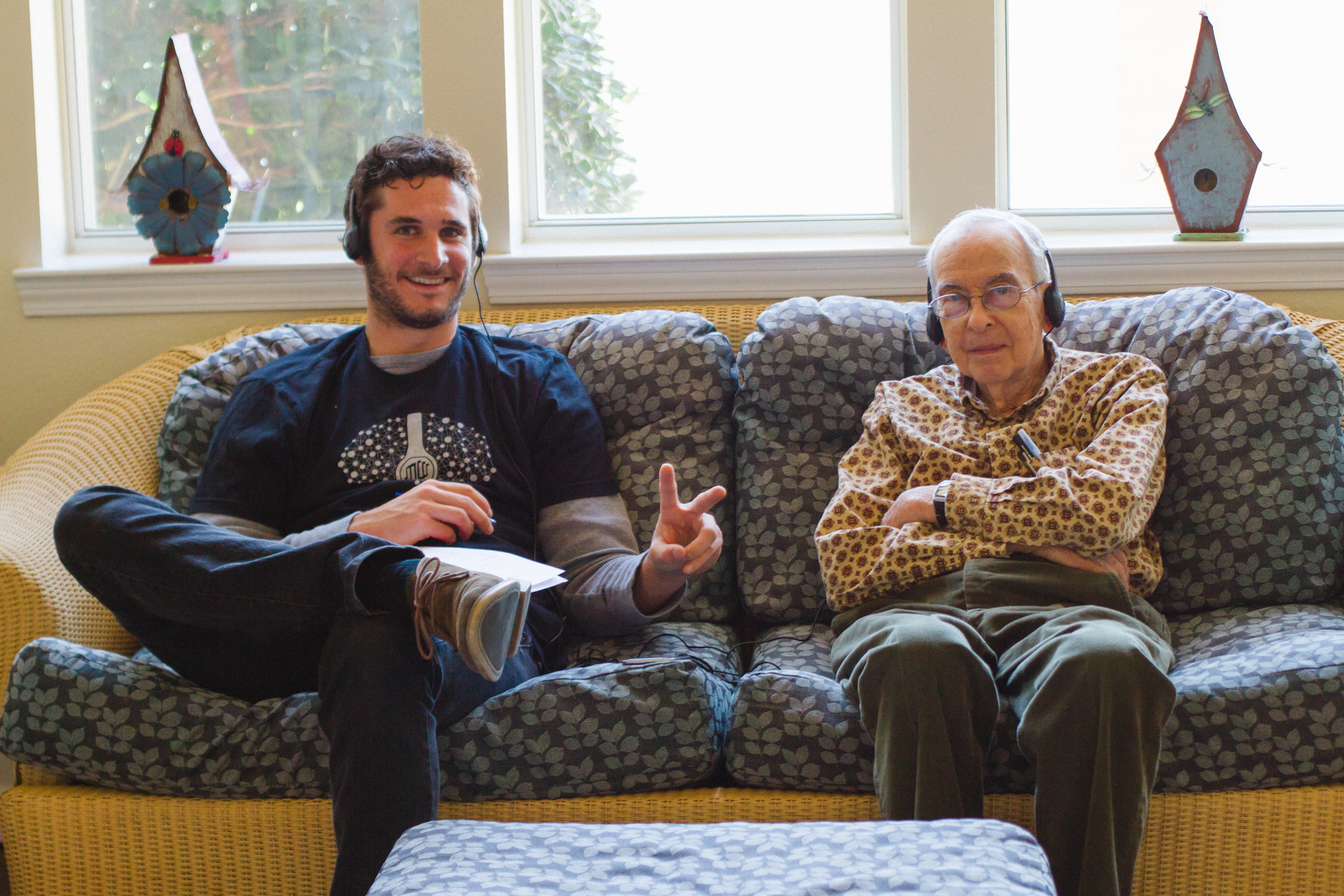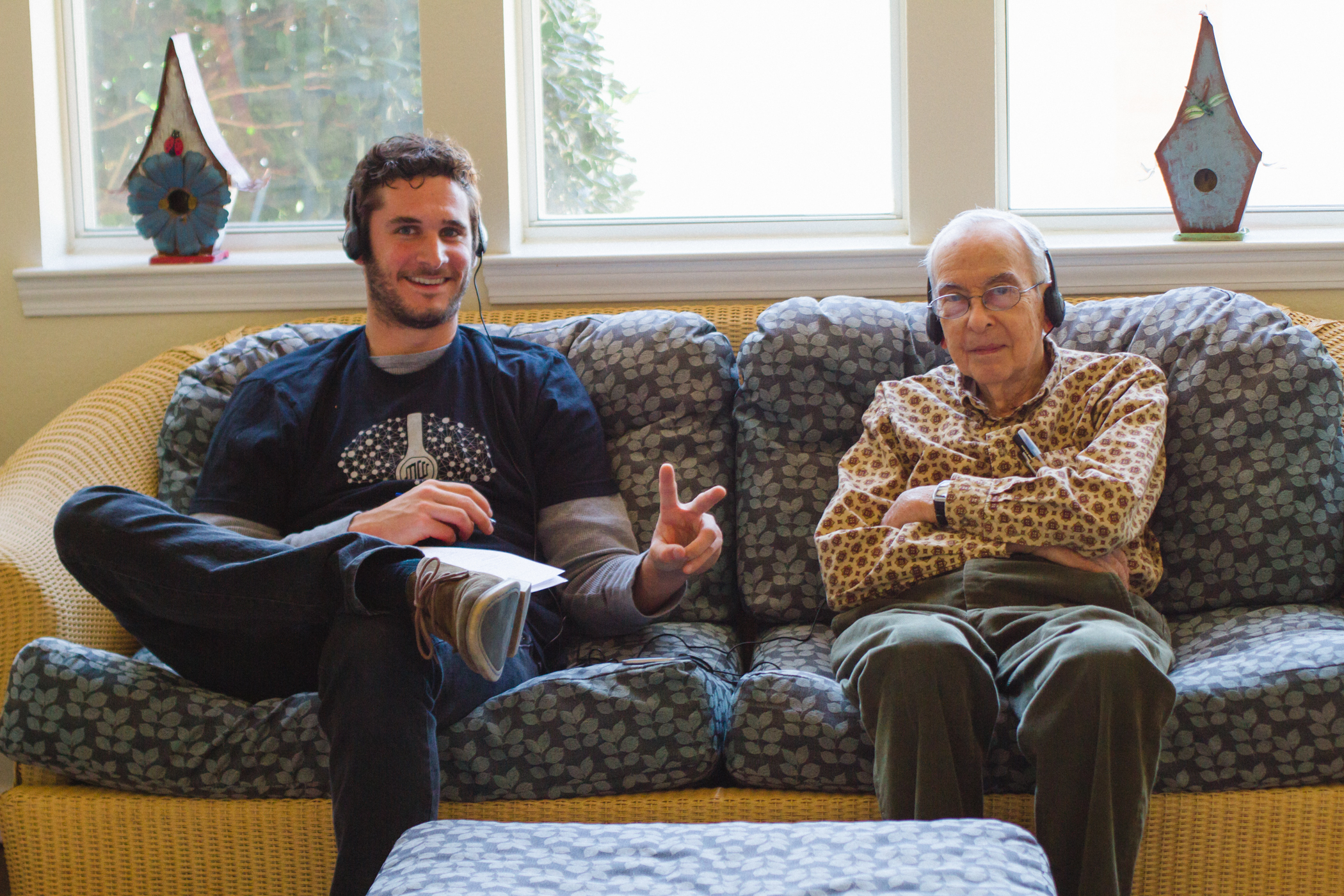 3.  How does your program work? What do you actually do?
AB:  We equip caregivers with WiFi capable smartphones, streaming music apps, and training in order to serve those in need with access to the music they love. Having this technology in place also allows us to collect data to further understand the power of music as medicine. Whether it is a song, artist, or genre, music opens a door for care on an emotional level that no medicine can possibly reach. Read more about our program here.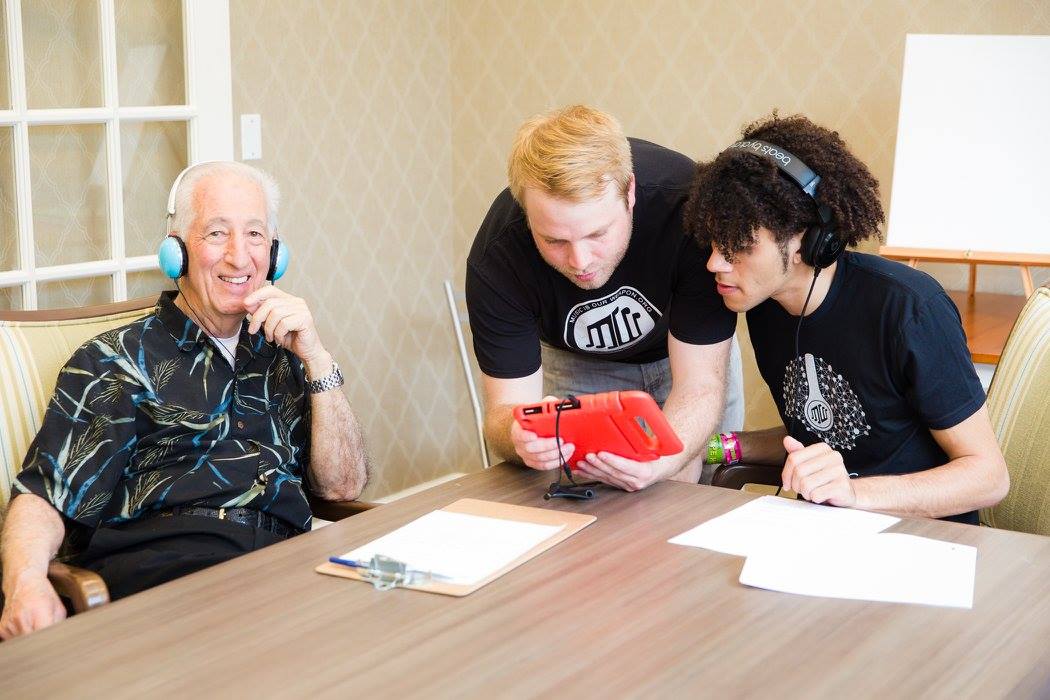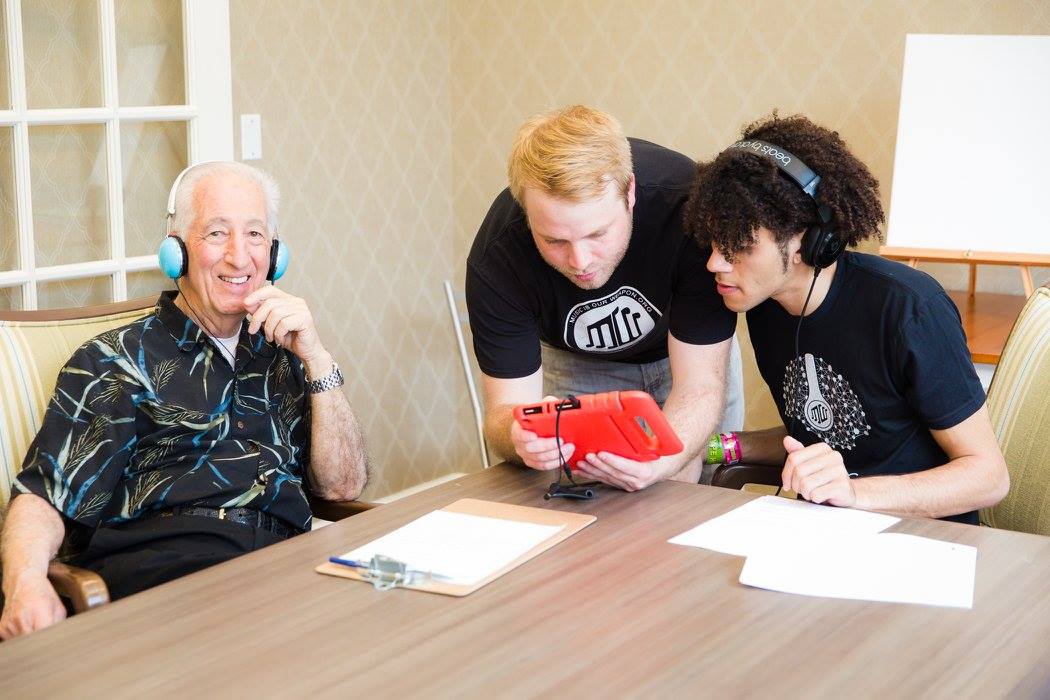 4.  What are some of your current challenges and needs at Music Is Our Weapon?
AB:  

Our biggest challenges and needs revolve around a need for more fundraising and dedicated volunteers who are committed in furthering our mission. Access to cheap smartphones in bulk is also a huge hurdle. Currently we're only able to order a few of these devices at a time because of quantity restrictions from carriers and distributors. We are also in the process of expanding our board of directors and core staff to meet the overwhelming demand for our services.
5.  How do people get involved?
AB:  We have a lot of various outlets for people to get involved on many different levels. The need for core positions to help expand the organization are definitely a high priority. On the other hand, it's also easy for someone to come out to one of our Music Discovery Outings to take part in the curation of personalized music with someone in need of the service. We also offer corporate, school, and church group ambassadorships to current facilities. Please follow our Facebook Page, join our Volunteer Group, or contact us directly at info@musicisourweapon.org.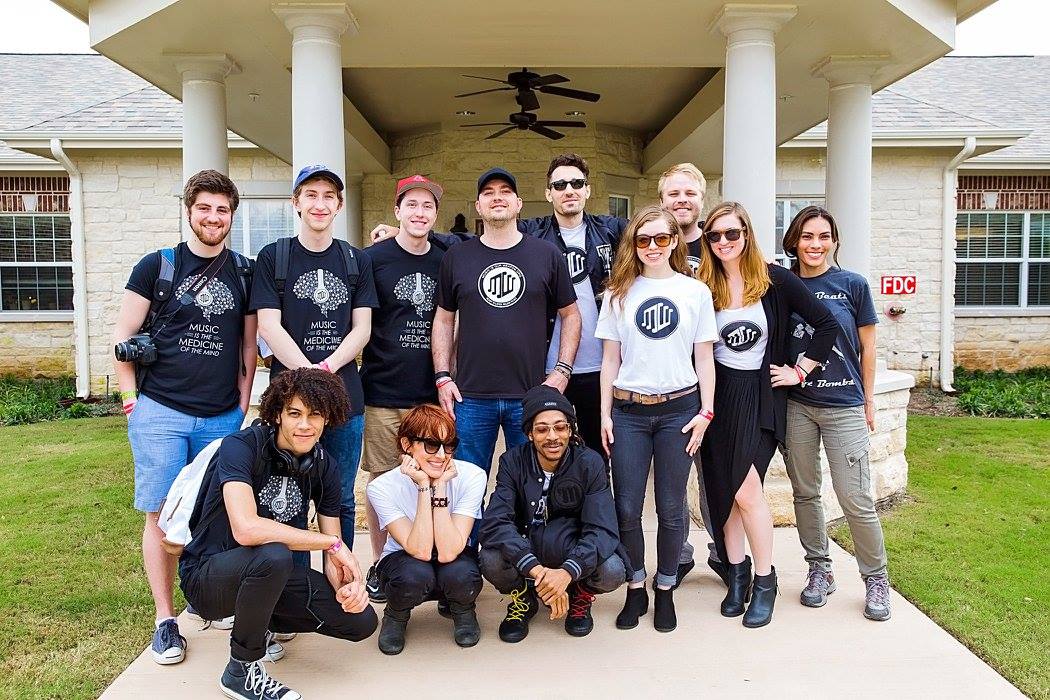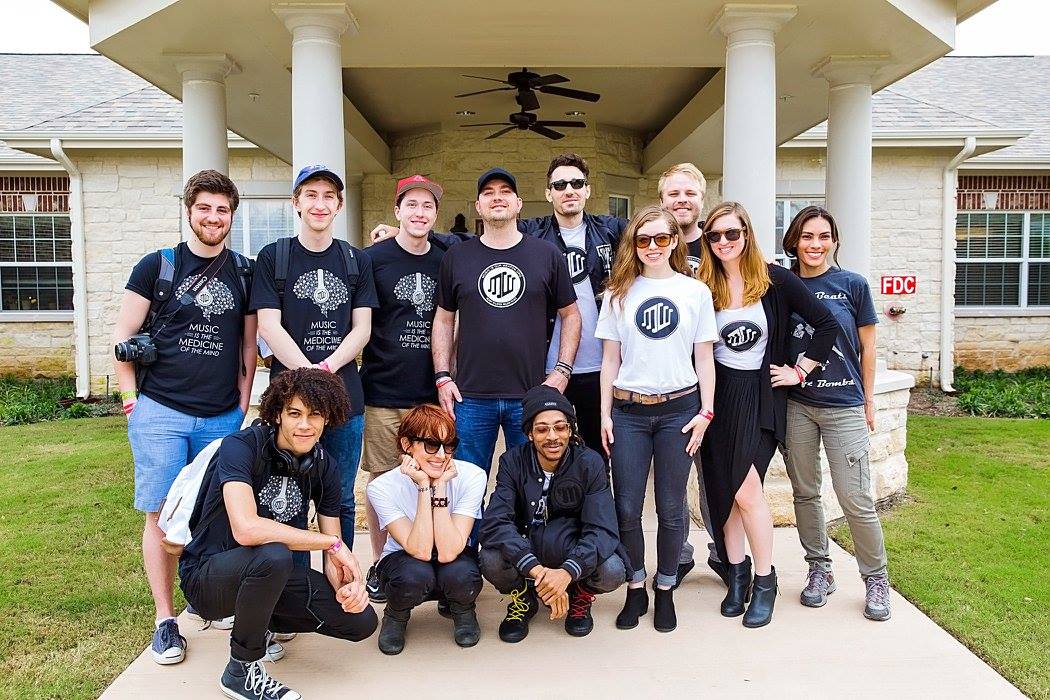 6. Why is connection so important? 


AB:  Most of the populations that we serve do not have many friends or family left to visit them on a regular basis. Caregivers and fellow residents become family in these circumstances. Music has proven to be a powerful catalyst for interaction, communication, and engagement on a deep valuable level. Human interaction is a necessary element of the human spirit. Access to music makes it possible for these caregivers and visitors to connect to those who may not have anything in common otherwise.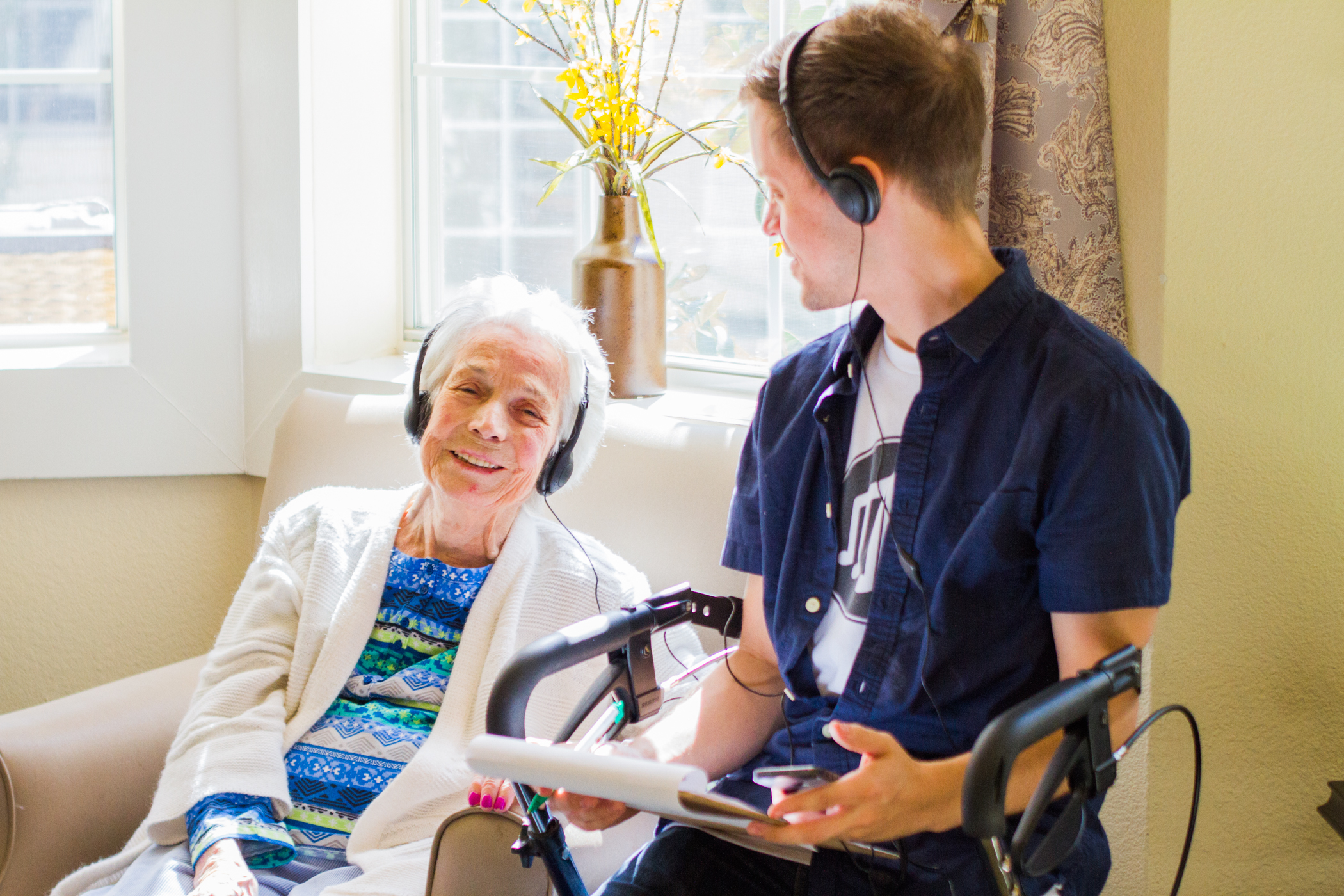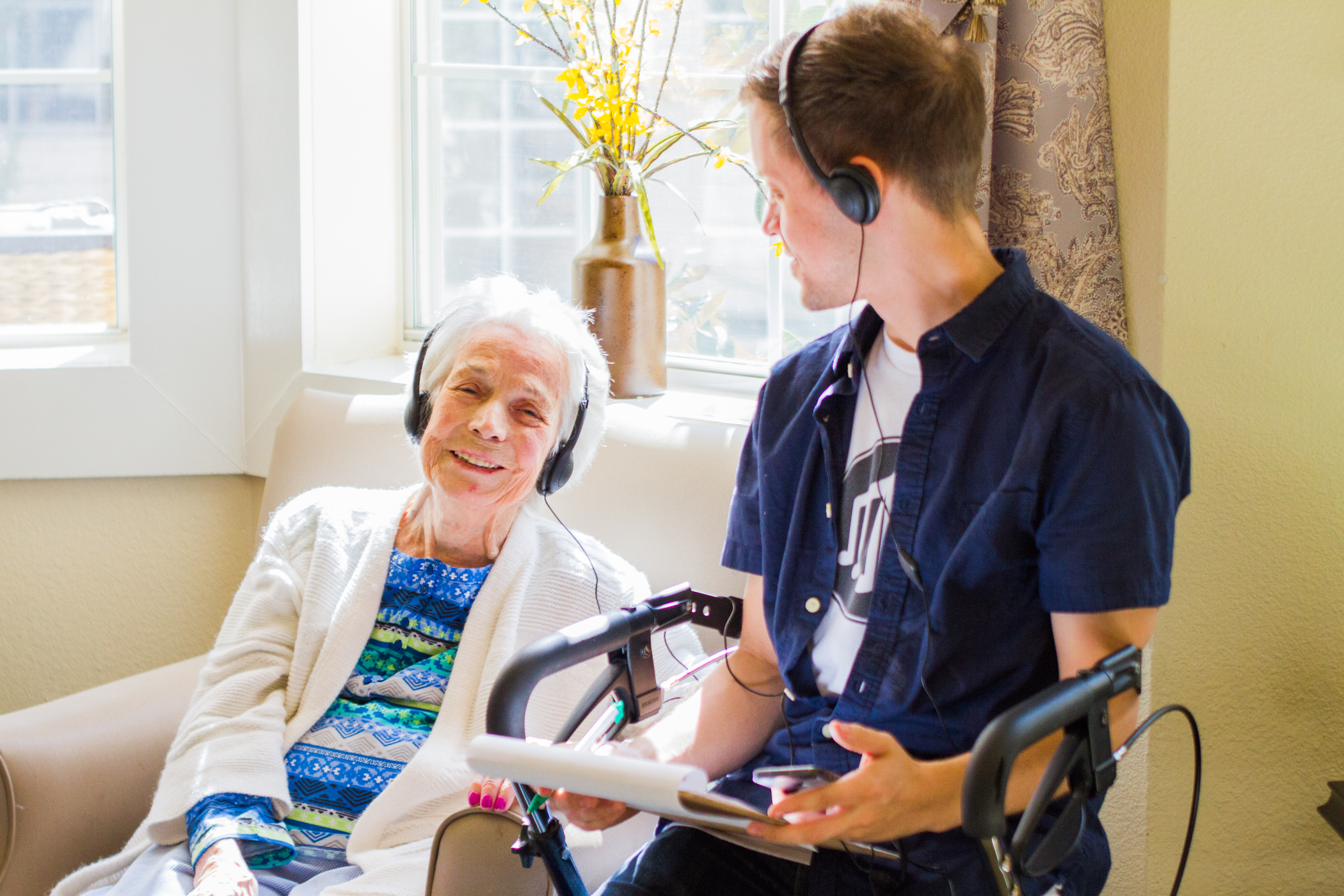 7.  What is your life motto?
AB:  

This is an easy one. I try to live my life with purpose through a combination of a few common principles. "Treat others the way you would like to be treated-Golden Rule" and "There is no higher purpose than service to others.-Socrates". I believe that the richest of all lives are lived with empathy and the power to put yourself in the shoes of another. In this context, I could not imagine a world without access to my favorite music. Music Is Our Weapon has set out to make sure that anyone fighting for their life is afforded one of the simplest of life's pleasures—music.
Jenn Bodnar
Jenn Bodnar is the owner of  Yoga Digest and has a genuine belief that yoga can benefit everyone. She is 500ERYT having attended multiple teacher trainings, facilitating yoga teacher trainings and studying and practicing yoga since 1999. Jenn is an avid fitness professional, who has taught and managed group fitness for many years. As a former competitive triathlete, gymnast and dancer Jenn loves the balance of strength, flexibility, perseverance and freedom that yoga provides. She is mom to three awesome young men and loves being active and outdoors with her family and friends. Jenn oversees LifePower Yoga studio in North Dallas, is a self proclaimed health food chef and hopes to leave a positive footprint by inspiring others to choose happiness. "Watching people grow through yoga is one of the most amazing miracles to witness."
Related Articles
Read more from INSPIRATION