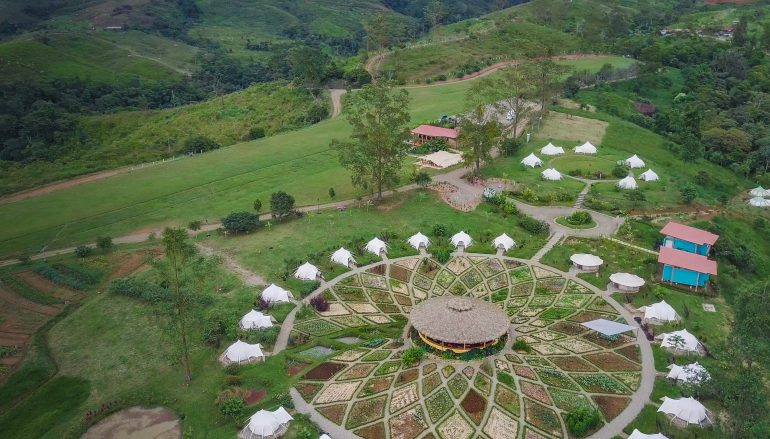 Kinkara – Pioneering Intentional Travel
Have you ever visited an impactful place, tasted a savory dish or heard a song that moved you to your core?  Chances are, the experience was carrying a story and a substantial amount of intention.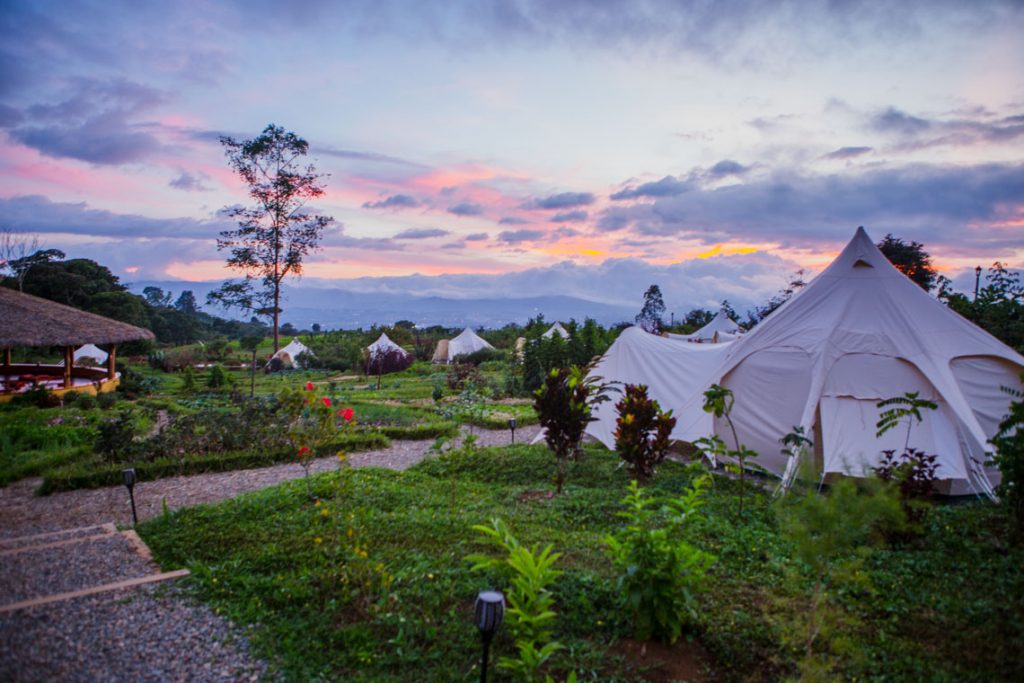 Kinkara is a special place.
It's secluded, yet accessible, just 20 minutes outside of San Isidro, the second largest city in Costa Rica outside of the central valley.  This off the beaten path, 800-acre treasure is located at the foot of Mt. Chirripo, the highest mountain in Costa Rica.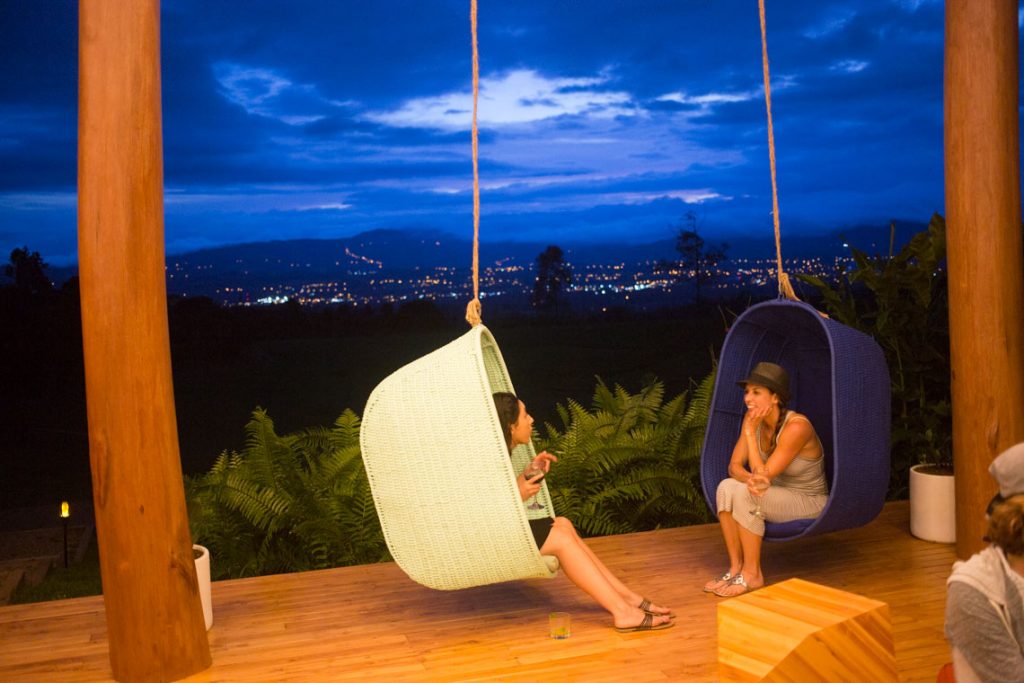 It's luxurious but not pretentious.  Kinkara has a private airstrip for quick flights to and from San Jose International Airport.  The natural flowing mountain stream provides a soothing background sound, a place to cool off and swim and provides fresh drinking water for the property.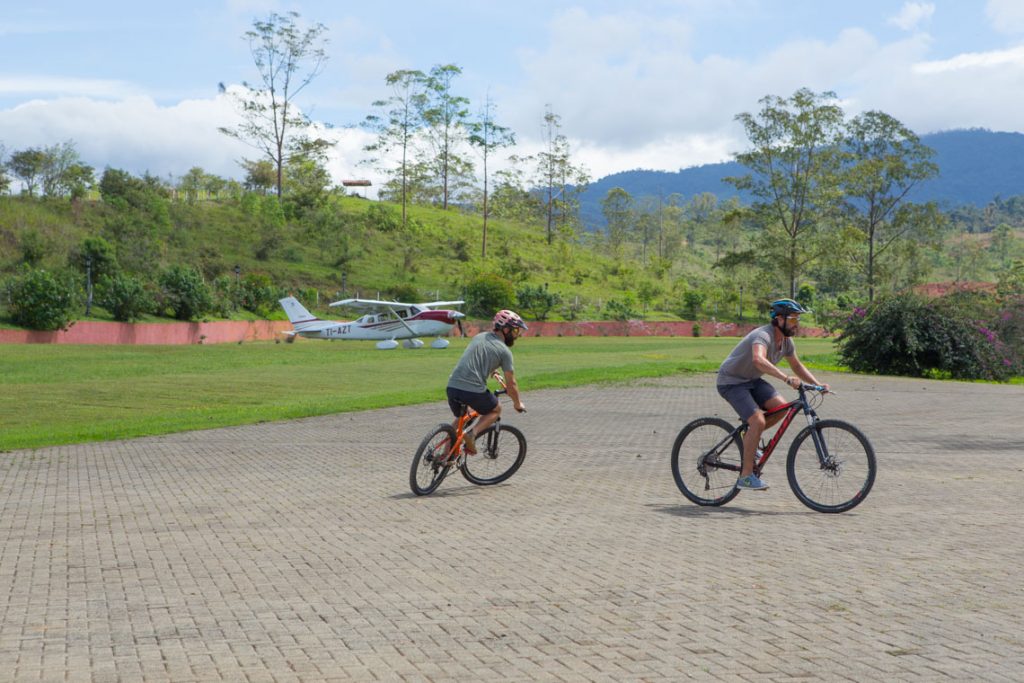 It's sustainable, yet progressive offering adventure, fine farm to table cuisine, and accommodations that will delight the most discerning traveler.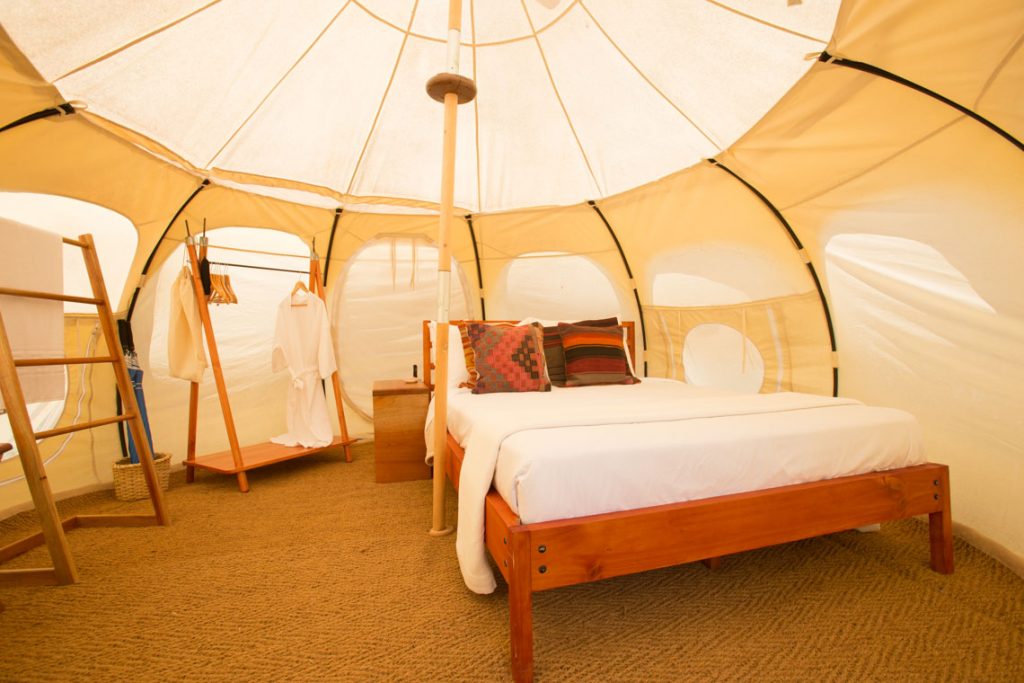 Glamping 2.o
If you have any qualms about camping, the private, 100% organic Lotus Belle tents with 500 thread-count organic linens and bathrobes, jute carpets,  a solar-powered lamp, and device charger will quickly diffuse any anxiety.  They even have laundry service. This is not your normal campground! Everything is carefully and consciously thought out.  Comfort and cleanliness are evident throughout the entire property.  There is an enormous sense of pride that rings true in Costa Rica and it's very evident here at Kinkara.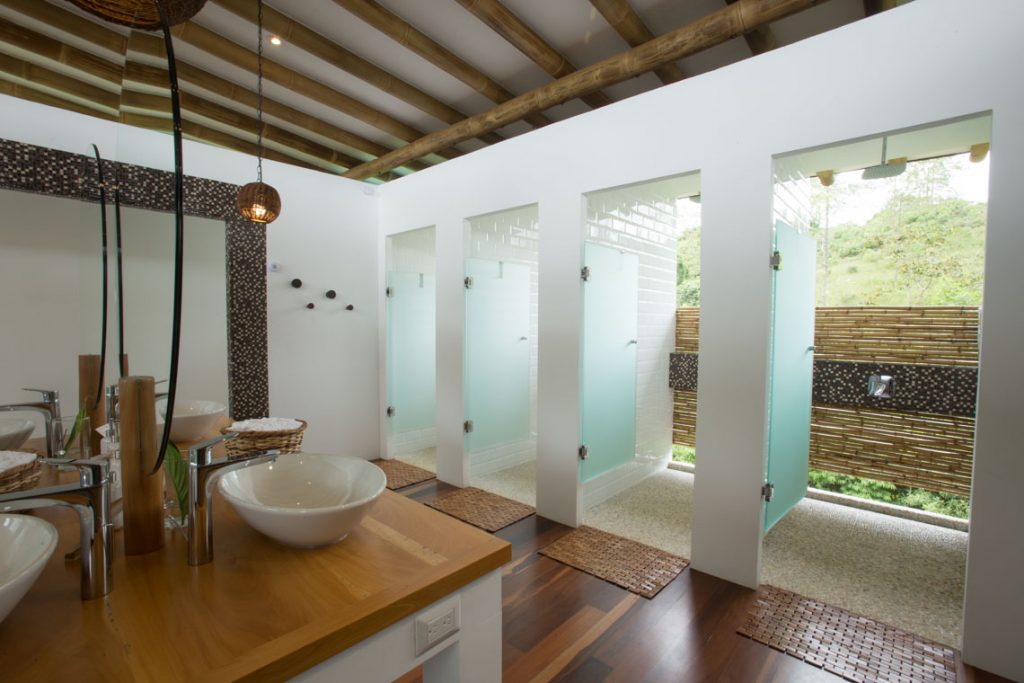 The luxurious bathhouses were custom designed for Kinkara.  It rivals a bathroom you would have in your home with it's indoor/outdoor shower experience overlooking the property stream and trees.  The locally crafted shampoos and soaps add the perfect touch as you overlook the local woods with incredible views into nature.  Hot water rainfall showers and high-powered hairdryers along with organic, plush cotton towels complete the experience.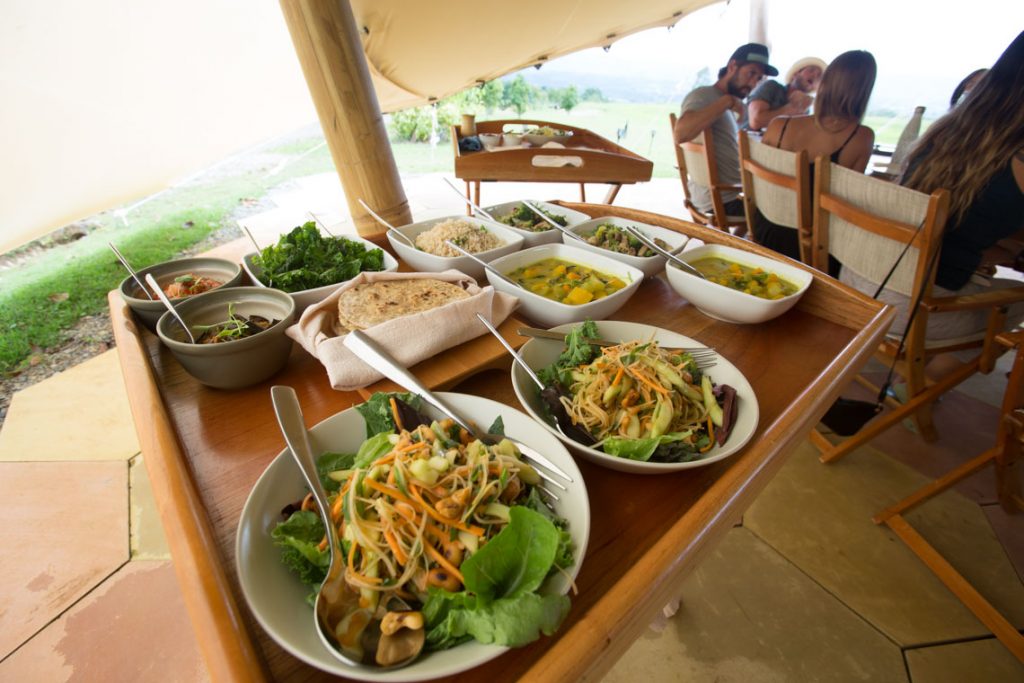 Seriously though, the Food
One of the first things you will notice about the property is the Shala surrounded by an intricate mandala garden, abundant with herbs and vegetables for the chef. Almost everything you eat will be harvested, farmed and produced from the property itself.  Elevated earth-to-plate meals are strategically and efficiently crafted by Kinkara's award-winning and published chef.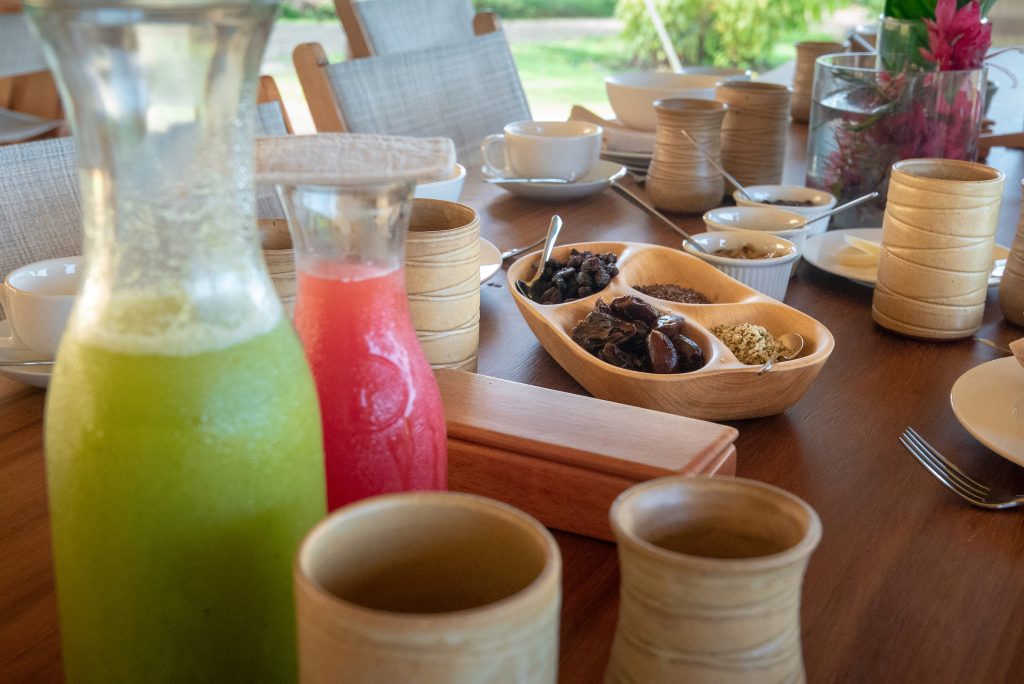 The Kinkara team strives to create dishes that celebrate the abundance of the land through artistry and diversity that is present within each bite. Meals are served, by the delightful and talented staff, family style.  Dishes are somewhat of a conversation piece.  The variety, textures, colors, and tastes are uninhibited.  Meals are catered to your every wish and whim – be it vegan, keto, paleo, pescatarian and more.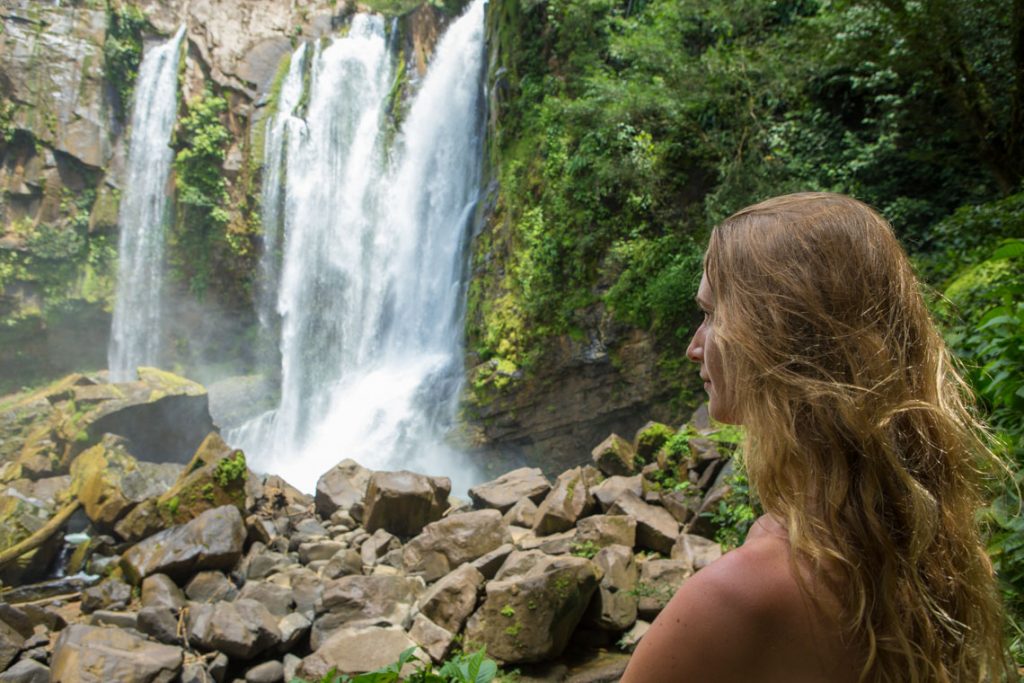 Pura Vida!
Though Kinkara is rich with ancient wisdom and celebrates a connection to nature with traditional cacao ceremonies and locally  hand-crafted dinnerware and furniture, the spirit of this place is anything but conservative or old fashion.  There is an adventurous spirit in Costa Rica and the country beckons you to come play and explore.  Costa Ricans go with the flow of life around them.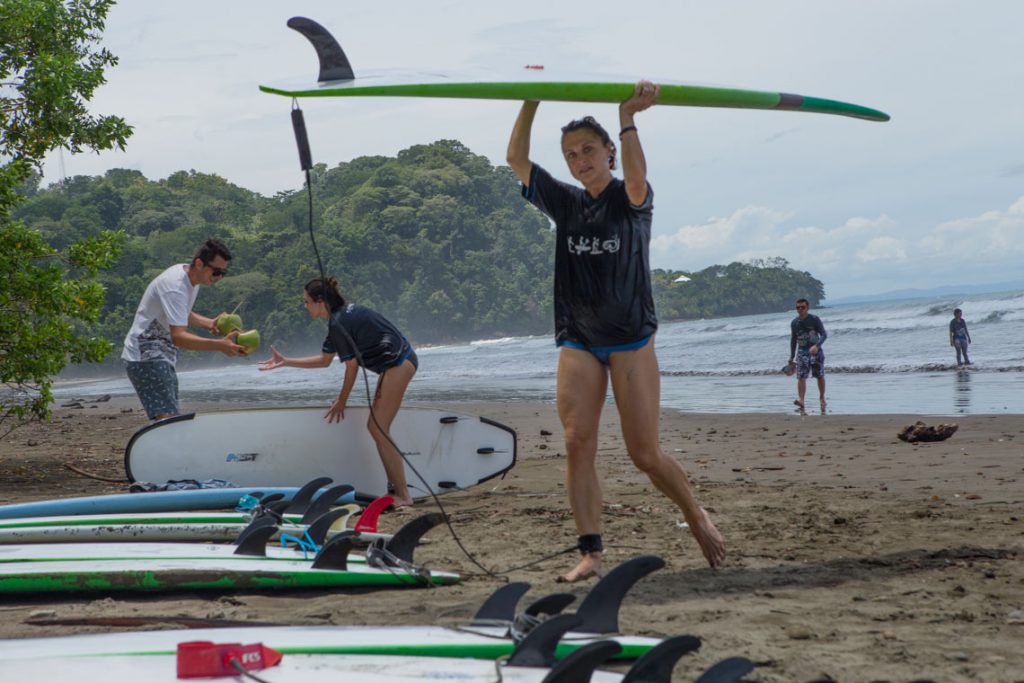 Since Costa Rica is considered a biodiversity hotspot, there are a ton of adventures to experience when you visit.  The terrain consists of mountains and volcanoes, beaches, rainforests and rivers.  If you visit between May and November, or the green season, you can expect some afternoon showers.  It will be welcomed by the locals and seen as a gift, not a nuisance.  Plan to wake with the sunrise and rest when it's dark.  There is a potent rhythm in Costa Rica.
Kinkara is just a day trip away from some of the best surfing, the most beautiful waterfalls, whale watching, ziplining, volcano tours and more.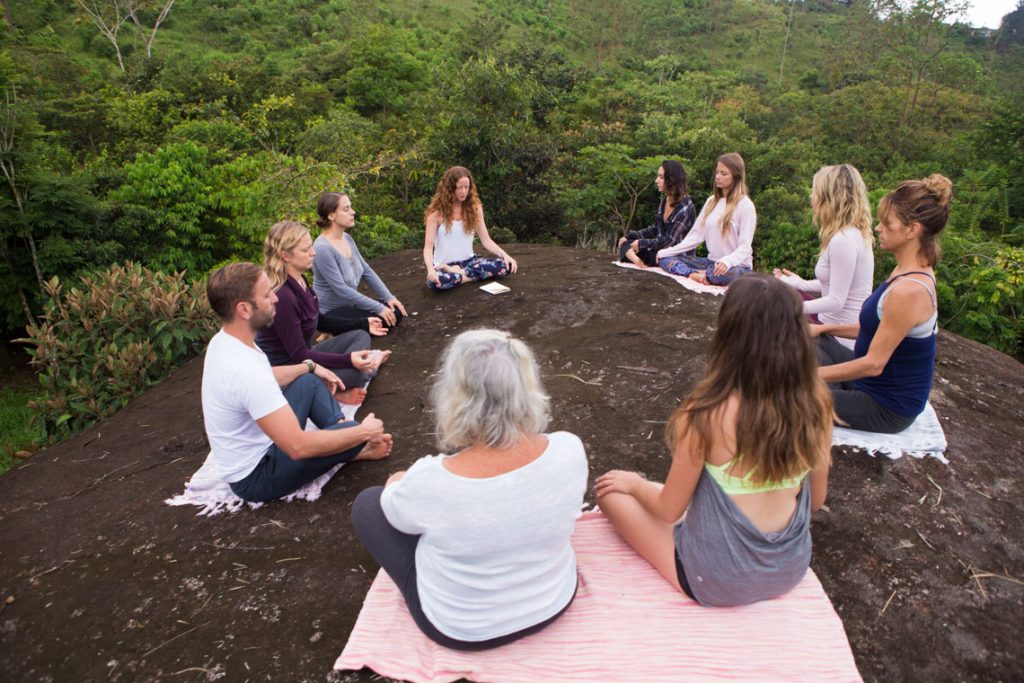 Retreat
Sophisticated solitude at Kinkara provides the ideal backdrop for relaxation and serenity.  It's the perfect escape to align body, mind and soul.  Whether it's yoga, fitness, mindfulness and wellness retreats, digital detox getaways, alternative healing workshops or leadership seminars, Kinkara is the place for time amongst nature and a better sense of wellbeing.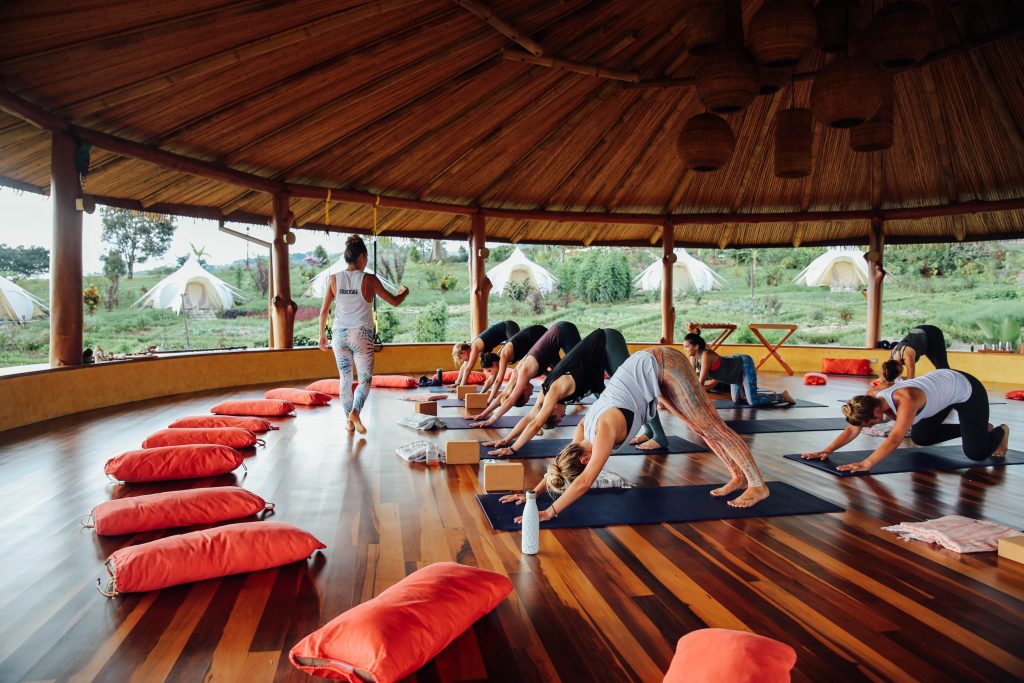 If you are looking to awaken, and not just simply vacation, Kinkara will touch your soul and leave you feeling inspired to create this type of sustainable comfort in every aspect of your life.  It's equal parts education and rejuvenation.  From the breathtaking views to the friendly smiles of the vibrant staff, your heart will forever be touched by the love, passion and intention at Kinkara.
Jenn Bodnar
Jenn Bodnar is the owner of  Yoga Digest and has a genuine belief that yoga can benefit everyone. She is 500ERYT having attended multiple teacher trainings, facilitating yoga teacher trainings and studying and practicing yoga since 1999. Jenn is an avid fitness professional, who has taught and managed group fitness for many years. As a former competitive triathlete, gymnast and dancer Jenn loves the balance of strength, flexibility, perseverance and freedom that yoga provides. She is mom to three awesome young men and loves being active and outdoors with her family and friends. Jenn oversees LifePower Yoga studio in North Dallas, is a self proclaimed health food chef and hopes to leave a positive footprint by inspiring others to choose happiness. "Watching people grow through yoga is one of the most amazing miracles to witness."
Related Articles
Read more from INSPIRATION