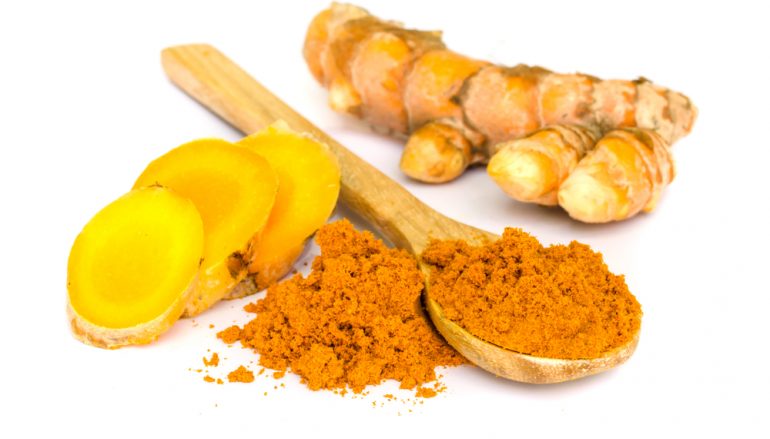 The Juice Boost You Have to Try: Turmeric!
Turmeric has been lauded by Dr. Oz as the cure for seasonal depression, and by NPR as "the new green tea," but its history as a healing spice goes back thousands of years. I use Turmeric in place of Aspirin to help with headaches since it's a powerful anti-inflammatory, but this incredible plant shouldn't be relegated to the medicine cabinet. Put it in your juice!
Turmeric Fresca
1 carrot
1 small lemon
1 inch of turmeric
2 large cucumbers
Turmeric has a peppery, warm, slightly bitter flavor – and you don't need much. It works best in juice when balanced with something sweet, like carrots or beets. And, when juiced together with ginger, you'll have two wonderful anti-inflammatory roots in one glass.More studies are coming out on the many health benefits of turmeric, but the list is already impressive. Turmeric has been used to decrease the side effects of chemotherapy – while making the therapy more potent at combatting cancer growths; as a liver cleanser to flush out bad cholesterol; and as an effective antibacterial. Currently, scientists are studying how turmeric may prevent Alzheimer's disease and slow its progression.If you're looking for something to literally "spice up" your juice, then try turmeric.
Photo – shutterstock.com
Linda Baldwin
Linda Baldwin is the team leader at Intelligent Gourmet where she serves as a chef and Certified Health Coach. She decided to become a health counselor to fulfill her passion of working with individuals, family's and children to improve their health and family life. Linda received her training at the Institute of Integrative Nutrition in New York City. She is certified by the American Association of Drugless Practitioners, a member in good standing of the American Association of Nutritional Consultants, and has obtained continuing Education in nutrition from Purchase College, State University of New York. Linda and her team lead workshops on obtaining a healthy lifestyle through food and offers individual health coaching to adults and families. Instagram.com/intelligentgourmet " JUICING = becoming a high-energy, healthy, glowing, nutrient-absorbing machine! "
Related Articles
Read more from AYURVEDA