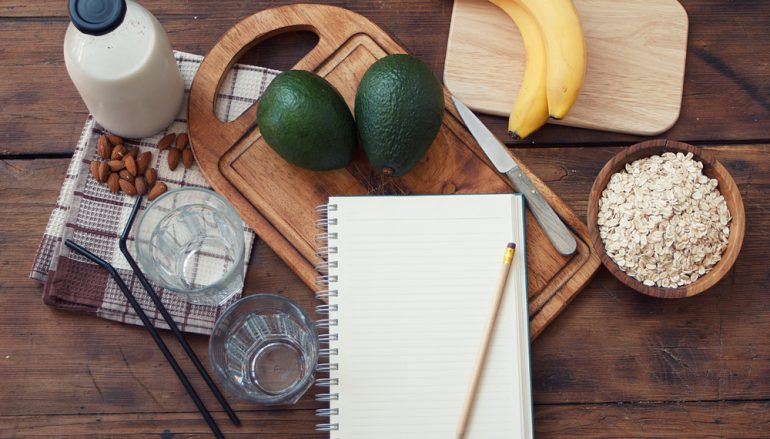 Fruits and Vegetables You Shouldn't Juice
Don't Juice That!
A new study came out reporting that eating one avocado a day can reduce levels of bad cholesterol, and with it, risk for heart disease. For many of us, that's enough to make avocados our new favorite food (if they weren't already), but if you're toying with the idea of a salsa-and-guac-inspired juice… don't. Some fruits and vegetables shouldn't be juiced.
Avocados, bananas, figs, and eggplant don't have enough juice to, well, juice! In fact, they can seriously gunk up your machine.
Of course, some fruits and vegetables are at their very best juiced, especially when combined. For example, when you combine orange juice with kale juice, the vitamin C in the orange makes it easier for your body to absorb the iron in the kale.
However, they are wonderful in smoothies, like this Moroccan-inspired Avocado-Almond Smoothie recipe:
½ ripe avocado
1 cup vanilla almond milk
Garnish with crushed almonds
Variety is the spice of life, so switch it up! Increase your vital nutrient intake with juice, get your fiber and good fats with smoothies, and feel better than ever.
Photo – shutterstock.com
Linda Baldwin
Linda Baldwin is the team leader at Intelligent Gourmet where she serves as a chef and Certified Health Coach. She decided to become a health counselor to fulfill her passion of working with individuals, family's and children to improve their health and family life. Linda received her training at the Institute of Integrative Nutrition in New York City. She is certified by the American Association of Drugless Practitioners, a member in good standing of the American Association of Nutritional Consultants, and has obtained continuing Education in nutrition from Purchase College, State University of New York. Linda and her team lead workshops on obtaining a healthy lifestyle through food and offers individual health coaching to adults and families. Instagram.com/intelligentgourmet " JUICING = becoming a high-energy, healthy, glowing, nutrient-absorbing machine! "
Related Articles
Read more from HEALTH