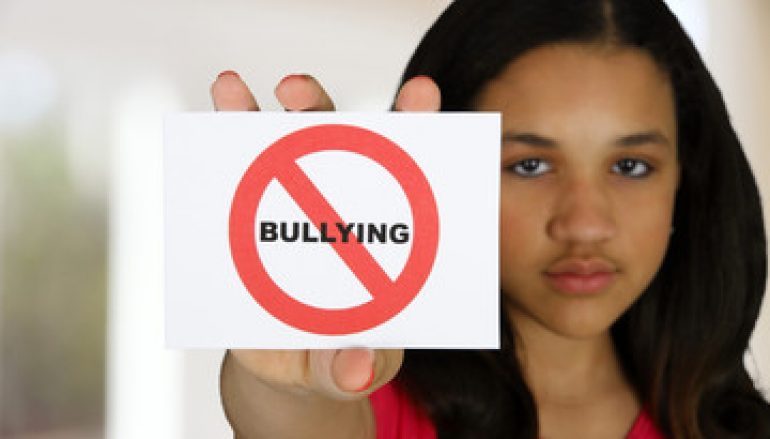 5 Things You May Not Know About Bullying
1.  Who has been bullied?:  28% of U.S. students in grades 6–12 experienced bullying. (Source:  National Center for Education Statistics and Bureau of Justice Statistics, 
School Crime Supplement
 , 2011.)  20% of U.S. students in grades 9–12 experienced bullying (Source:  Centers for Disease Control and Prevention, 
Youth Risk Behavior Surveillance System
, 2013)  And a
ccording
 to to a Health Day News study in 2015, 15% of college students reported they had been bullied.
2.  
Cyber
 Bullying:  9% of students in grades 6-12 experienced 
cyberbullying
, however when just looking at high school students (grades 9-12) that number jumps to 15%, and according to a Health Day News study in 2015, 22% of college students reported being 
cyberbullied
 in college.
[NOTE:  What the statistics above basically show is that as students get older there is a shift from bullying to 
cyber
 bullying.]
3.  Bullying Going Unreported:  Only about 20 to 30% of students who are bullied notify adults about the bullying.
4.  Importance of bystander intervention:  When bystanders intervene, bullying stops within 10 seconds 57% of the time.
5.  Effective School Bullying Prevention Programs:  "Zero Tolerance"/expulsion programs in schools have been proven ineffective on bullying prevention.  Bullying is a relationship problem.  It requires a relationship solution.
Bullying prevention programs that have the most promise involve the entire school community, including: students, families, administrators, teachers, and staff to create a culture of respect.
Robert Hackenson
Robert Hackenson Jr. is an "edutaining" speaker and founder of Dynamic Influence that delivers highly interactive, educational, and motivational lessons to youth, parents and professionals. His unique delivery of infusing lectures with magic, illusions, and sometimes even hypnosis skits, creates captivating "educational experiences" for viewers. His presentations continue to gain popularity among schools, organizations, and companies and Hackenson has now performed in 43 states coast to coast as well as several Canadian provinces.
Related Articles
Read more from LIFESTYLE