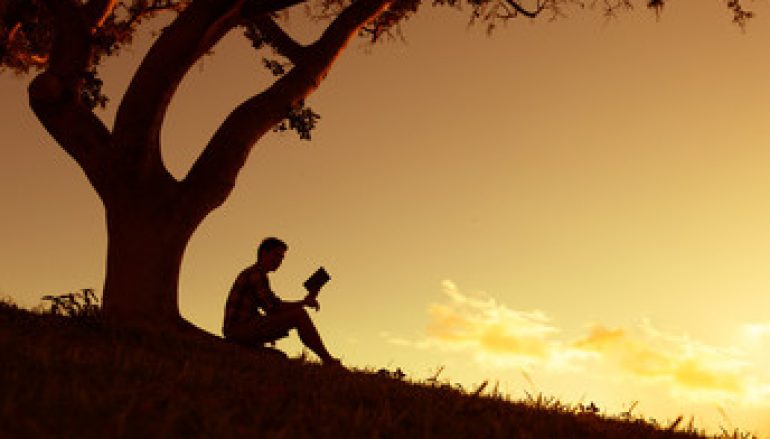 5 Health Benefits of Reading
The restorative power of sinking into a great read
Have you ever disappeared between the pages of a book and felt the anxieties of your immediate world fade to the edges? You emerge, 25 or 50 or 100 pages later, feeling renewed, refreshed, and ready to move ahead, fueled with the insights gained through vicariously experiencing an alternate reality. Most bookworms can attest to this curative power of reading. Increasingly, experts are discovering that, while readers may be imagining characters and worlds, we're not imagining the health and wellness benefits of reading, including the following:
Reading can reduce stress
The pleasure of sinking into a great read that bookworms cherish? It may just provide a soothing mental release from stressful environments. According to a 2009 study at the University of Sussex, reading as few as six minutes per day can reduce stress levels. Reading was also found to be more effective for stress relief than either listening to music or taking a walk.
Reading can help you sleep better
For those who struggle with sleep, The Mayo Clinic recommends avoiding light-emitting screens, since they can interfere with sleep patterns, and establishing a relaxing bedtime ritual. Following the suggestion from item one, even 10 minutes of pre-bedtime reading can encourage the relaxation necessary for a good sleep.
Reading fiction can promote empathy
Identifying with fictional characters' emotional experiences can open readers' hearts and minds to how others feel. In other words, reading can cultivate empathy for others. So suggests a 2013 study out of the New School for Social Research that saw readers of literary fiction scoring higher on Theory of Mind tests.
Reading can help you live longer
A September 2016 study published in Social Science & Medicine found that people who read an average of 30 minutes per day live approximately two years longer than non-readers. As the study put it, "the benefits of reading books include a longer life in which to read them." That rumble you heard is bookworms everywhere expanding their reading lists accordingly.
Books will follow you anywhere and take you where you've never been 
This finding hasn't been scientifically confirmed but is manifestly evident: Books can go wherever you go, and they can transport you to worlds beyond your own. To all the world, it appears you're standing on an hour long line at the DMV, but in your imagination, you're traveling far beyond the boundaries of the three-dimensional world. And those experiences can benefit you emotionally and physically.
Now to decide where to travel to next…
Sally Allen
Sally Allen is an award-winning author of Unlocking Worlds: A Reading Companion for Book Lovers and holds a PhD in English Education from New York University. She has taught writing and literature at New York University and Fairfield University, and is the recipient of New York University's Willy Gorrissen Award for Dedication and Skill in the Academic Development of Student Writing. Currently, Allen is a faculty member at Post University where she teaches literature, writing, and communications. She is the founder of Hamlet Hub, a website dedicated to books news, where her writing has earned her three Connecticut Press Club awards.
Related Articles
Read more from LIFESTYLE