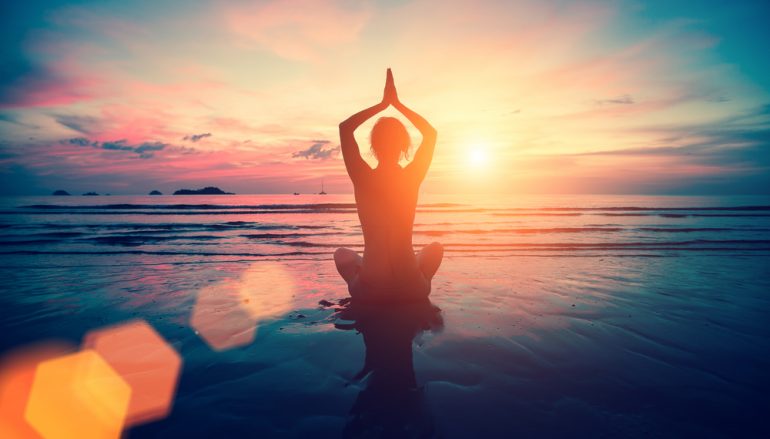 The 5 Best States for a Yoga Retreat in India
India is widely regarded as the birthplace of yoga, and every year thousands of people flock to the country to enjoy the ultimate yoga retreat.
The practice is growing hugely these days, with it one of the perfect ways to release and relieve stress. In fact, it's long gone from being an entirely spiritual practice to many medical professionals seeing the scientific benefits behind it too.
Today, yoga is taught everywhere, from local town center studios to even in many private drug rehabs, helping patients improve concentration and focus, as well as relieve stress in order to be able to channel their recovery effectively.
But nowhere, to this day, does yoga quite like India. So, if you really want to escape and enjoy the perfect yoga experience, here are five states in the country you should consider heading to…
Rishikesh, Uttarakhand
Located in the foothills of the Himalayas, Rishikesh is often called the yoga capital of the world. It's home to numerous ashrams and yoga centers that offer various yoga programs, including Hatha, Ashtanga, and Kundalini yoga. The serene surroundings of Rishikesh make it an ideal place for meditation and introspection. It's also the gateway to the Char Dham
Yatra, a famous pilgrimage that includes Kedarnath, Badrinath, Gangotri, and Yamunotri.
Goa
Goa is one of the most popular destinations for tourists, thanks to its beautiful beaches, vibrant nightlife, and laid-back atmosphere. It's also a hotspot for yoga retreats, thanks to its tropical climate and relaxed lifestyle. There are several yoga centers in Goa that offer classes in various styles, including Vinyasa, Yin, and Restorative yoga. Many yoga retreats in Goa also include Ayurvedic treatments, meditation, and healthy vegetarian meals.
Kerala
Kerala, located in South India, is famous for its backwaters, beaches, and lush greenery. It's also home to Ayurveda, an ancient healing system that focuses on balancing the mind, body, and spirit. Many yoga retreats in Kerala combine yoga with Ayurvedic treatments to provide a holistic wellness experience. Kerala is also an excellent place for nature lovers, with opportunities for trekking, birdwatching, and wildlife safaris.
Dharamshala, Himachal Pradesh
Dharamshala is another picturesque town located in the foothills of the Himalayas. It's the residence of the Dalai Lama and the Tibetan community in exile. Dharamshala is a popular destination for yoga retreats, with several yoga centers offering classes in Hatha and Ashtanga yoga. The tranquil surroundings of Dharamshala make it an ideal place for meditation and spiritual practices.
Mysore, Karnataka
This South Indian city is known for its rich cultural heritage and beautiful palaces. It's also home to the Ashtanga Yoga Institute, where students from all over the world come to learn the traditional Ashtanga yoga system. Many yoga retreats in Mysore are focused on Ashtanga yoga, and they offer a unique opportunity to learn from experienced teachers in the birthplace of the practice.
Related Articles
Read more from YOGA