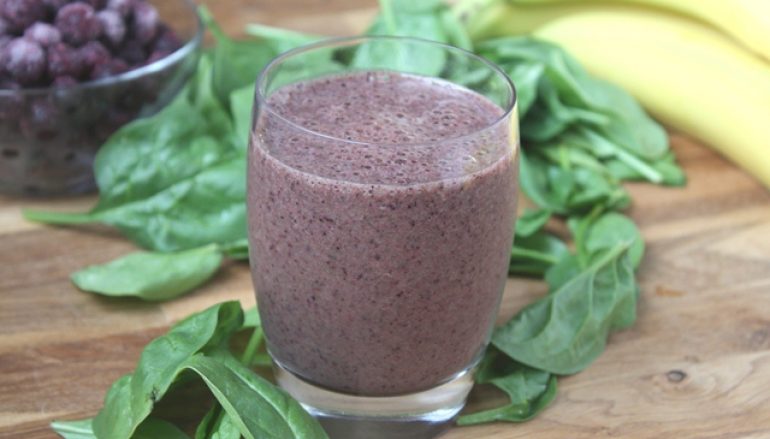 The pH Balancing Smoothie Bowl
Smoothie bowls are a healthy, versatile food that I love to create. This is a smoothie bowl I call The pH Balancing Smoothie Bowl, as the two main ingredients are blueberries and lemon. This recipe is full of antioxidants, pH balancing foods, vitamins and minerals.
I want to highlight for you the two main ingredients in this smoothie bowl. Those would be, blueberries and lemons.
Let's discuss benefits.
Lemon aids the body in detoxification, increases the metabolism, balances pH and is a great source of vitamin C. Vitamin C is an antioxidant, and plays an integral role in the maintains of collagen, wound healing and blood vessel health. As an antioxidant it prevents oxidation that could result in free radical formation. Free radicals in the body, can create disease, and cellular injury.
Blueberries are an alkalizing food, high in antioxidants, dietary fiber and manganese. Manganese is a mineral, that helps the body to catalyze many biological reactions. It activates the enzymes needed for the body to use thiamin, and vitamin C. It is shown to be beneficial in relation to fatigue, memory loss and irritability. [ Staying Healthy with Nutrition by Elson M. Haas, MD]
---
Recipe
1 cup frozen blueberries
1 banana
1/2 cup cucumber
1/2 medium sized avocado + the pit
1 lemon-peeled
1 tsp. maca powder
1 cup spinach
1 scoop vanilla protein powder (I used Genuine Health Fermented Vegan Protein + Vanilla Flavoured)
Directions
Combine all ingredients in your blender. Blend until smooth.
Pour into your choice of bowl.
Topped with (optional):
1/2 cup fresh blueberries
1 tbsp. hemp hearts
1 tbsp. chia seeds
Savannah Hinterbrandner
Savannah Hinterbrandner is a Lakehead University graduate with a Bachelor of Arts Degree majoring in English, and a certified nutrition practitioner (CNP). She is also a writer, recipe developer, content creator and healthy lifestyle blogger. She is the founder of the website titled, Her Everyday Life. Here, she shares recipes, natural beauty tips, wellness based personal stories, travel guides, and all things related to a balanced lifestyle.
Related Articles
Read more from RECIPES