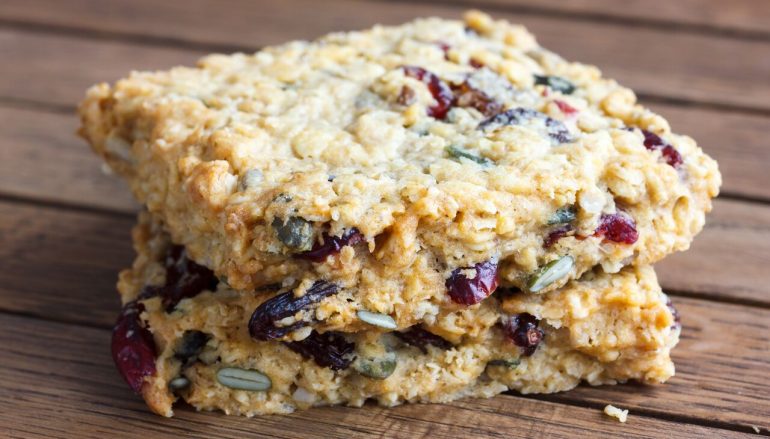 250 Calories, Serves 9
Ingredients:
2 drops vanilla extract
1/4 cup sunflower seeds
1/4 cup coconut oil
1 tbsp organic grade B maple syrup
1 tsp cacao nibs, raw
1 tbsp hemp seed
1 tbsp chia seeds
2/3 cup dates, pitted
2/3 cup walnuts, raw
1/4 cup flax meal
1/4 cup dried blueberries
1 tsp maca powder
Preparation:
1. Blend coconut oil, dates, flax meal, maca powder, maple syrup, vanilla extract and walnuts
until smooth. Then place dough in a bowl. Add hemp seeds, cacao nibs, chia seeds, dried
blueberries, and sunflower seeds and knead thoroughly with hands.
2. Press into an 8×8 square baking pan and place in the freezer for 30 minutes.
3. Slice into 9 equal-sized squares and store in the fridge if not eating right away.
Jillian Michaels
Committed to helping people to be the best versions of themselves and to live their happiest and healthiest lives, Michaels has dominated the health and wellness space with hit televisions shows, extensively successful fitness DVDs, the foremost exercise streaming platform fitfusion.com , 8 New York Times best-selling books, an award-winning podcast, live speaking engagements, her App that provides personal training and nutrition plans, popular social media channels and her personal website jillianmichaels.com. Through her platforms, she has built an international community of followers 100 million + strong.
Related Articles
Read more from RECIPES