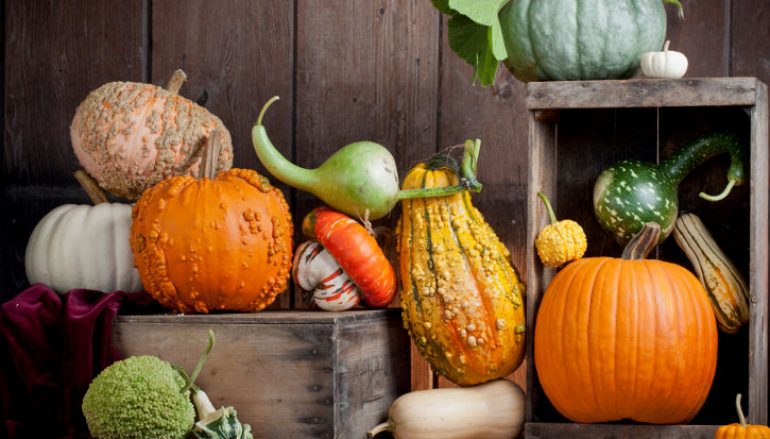 For the Love of (Winter) Squash!
Why do we call winter squash 'winter' when it's available a good portion of the year, from August to January? I guess it's like calling a sweet potato a yam but that's a whole other story.
So, why should we eat squash?
For busy families, squash is low maintenance to prepare. Throw any squash in a preheated oven (at 350°) and roast for 30-40mins without having to flip or fiddle with it, giving you some time to put the kids to bed. Bonus – roasted squash will keep in your fridge for a week giving you some flexibility on your menu.
Winter squash is a healthy carbohydrate. In other words it has a low glycemic index and is full of nutrients. Having a low glycemic index allows us to feel full longer and not have fast energy crashes making us hangry.
Per cup, winter squash counts for 25% of our daily fibre intake and 60% of our vitamin A, which is a potent antioxidant vital for eye health. Plus squash has a ton of vitamin C, which is important for maintaining healthy bones, skin and other tissues.
Lastly, the seeds making up the squash are hidden gems of zinc, protein, iron, fiber and magnesium. They also can fight breast and prostate cancer with naturally occurring lignans, so don't compost so fast – roast and add to salads, baking and yogurt.
See you at the pumpkin patch!
Jess Pirnak
Jess is a Registered Dietitian working in Vancouver, BC. She is registered with the College of Dietitians of British Columbia and is an active member of Dietitians of Canada. Jess graduated from the University of British Columbia's Food Nutrition and Health program, and completed her dietetic internship with Provincial Health Services Authority after finishing a Psychology degree from Simon Fraser University. Jess is passionate about education, prevention and creating a healthy community. In her spare time she updates her personal food blog where she discusses hot topics in nutrition. She loves working with kids and parents helping them create a positive relationship with food and enjoys discussing sustainable farming practices with anyone who will listen!
Related Articles
Read more from LIFESTYLE