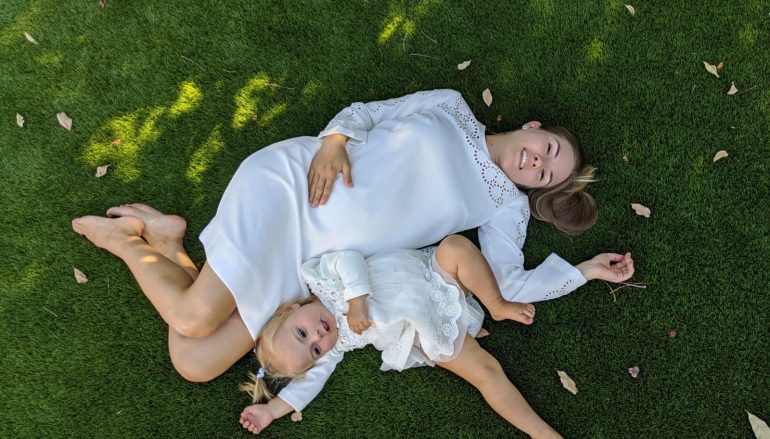 7 tips to be a sustainable parent in 2021
Becoming a mom two years ago made me an even more environmentally conscious adult. Now my choices were contributing not just to my own but to my entire household's environmental impact. So I embarked on a journey to make sustainable choices where possible and practical.
Diapering: Babies can go through 250+ diapers a month. Most conventional diapers are made with harsh chemicals and plastic, and take 500 years to decompose. When diapering, the most sustainable option is cloth diapers. Esembly is a brand that makes cloth diapering practical and cute. If you're looking for disposable diapers, Dyper makes bamboo diapers that are entirely compostable. If you don't want to compost yourself, you can send your used diapers to a composting facility using their RE-Dyper program. They also make great compostable baby wipes.
Textiles: conventional cotton textiles is one of the top polluting industries in the world and is often detrimental to the health of the workers who produce it. Choose organic cotton or lyocell fabrics when buying bedding, towels, swaddles, or clothes for your babe. Ettitude's CleanBamboo crib sheets and bath towels are lyocell made with organic bamboo — soft to the touch and gentle on the planet.
Baby gear: buy used or rent. Many big ticket items, such as a Snoo bed, strollers or swings can be bought gently used on Facebook Marketplace, Craigslist or NextDoor, or even rented month-to-month. Instead of contributing to the overproduction of these new goods, which are often made with plastic and polyester, extend the life of existing products and save money.
Food: buy organic baby formulas and food. Not only is it healthier for your baby, but organic farming is more sustainable than the prevalent conventional monoculture and GMO farming. Try to buy local in-season produce and make fresh purées at home vs buying them off the shelf (which come in plastic packaging and could be older than your baby!) Your baby will benefit from nutrient-dense fresh foods.
Laundry: with a baby in the house, you will be doing a lot of laundry. Until the baby starts eating solid food you don't need a tough detergent. Choose gentle solvents like TruEarth, which makes water-free detergent strips. Once the baby becomes a bit messier and you want to opt for more traditional detergents, Tide makes its liquid detergent in more sustainable cardboard vs plastic containers. Try to batch your laundry loads to save water.
Cleaning supplies: instead of bringing chemicals into your house, your floors and surfaces could be cleaned with just water, distilled vinegar and lemon juice. Try using baking soda to clean tough stains.
Toys: buy used, exchange with other families, or buy sustainable and open-ended toys that can provide more hours of play.  Lovevery, a toy subscription service, uses sustainably sourced materials, such as organic cotton and FSC-certified wood, to manufacture age-appropriate developmental toys.
Related Articles
Read more from LIFESTYLE