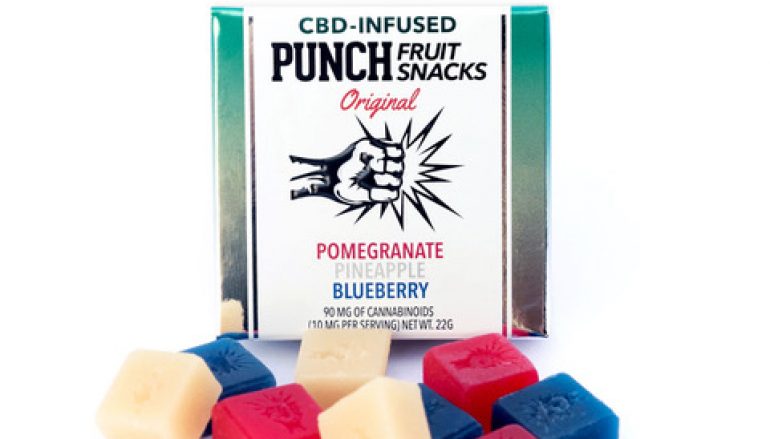 Cannabidiol, CBD, is a compound found in both hemp and cannabis that has significant medical benefits (see bullet points below). Hemp is the true way to ensure zero THC residuals.  We spoke with Punch CBD COO, Michael Martinez to learn more about some of the specific benefits.
1.) CBD is proven to fight fatigue and help with quicker muscle recovery. CBD serves as an analgesic to aid in relieving pain both during and after exercise.  It's great for pre/post work out.
2.) While CBD is mostly used to treat physiological conditions, more research is showing it can be used in the therapy of a range of mental health conditions including anxiety and depression.
3.) CBD helps combat nausea by influencing the seratonin receptors as well as decreasing the release of seratonin so there is less stimulation of that part of the brain.
4.) CBD interacts with neurotransmitters which can help with seizuresas well as general pain relief.
5.) Hemp derived products help reduce inflammation and promote a healthier immune system. It also benefits people with psychosis, and neurodegenerative disorders.
If you're looking for a great CBD edible, check out Punch CBD.  The fruit snacks (in addition to Punch's other CBD products) include a 99% pure CBD isolate with no THC, allowing these products to be purchased online at Punch CBD and in a handful of stores across the States. Punch Fruit Snacks are available in an assorted pack with three flavors including pomegranate, pineapple, and blueberry. Each pack contains 90mg with 9 individual pieces containing 1g of sugar and 5 calories per serving making them great for the health conscious and daily users.
"After years of listening to our customers asking us to expand into gluten free & vegan free products, we are excited to be able to add the CBD Fruit Snacks to our catalogue," says CEO Andrew O'Donnell. "Punch CBD has become a household name to CBD users across the country and with the infatuation of hemp derived CBD products, we will continue to target and distribute more products for the modern cannabis consumers."
Related Articles
Read more from HEALTH