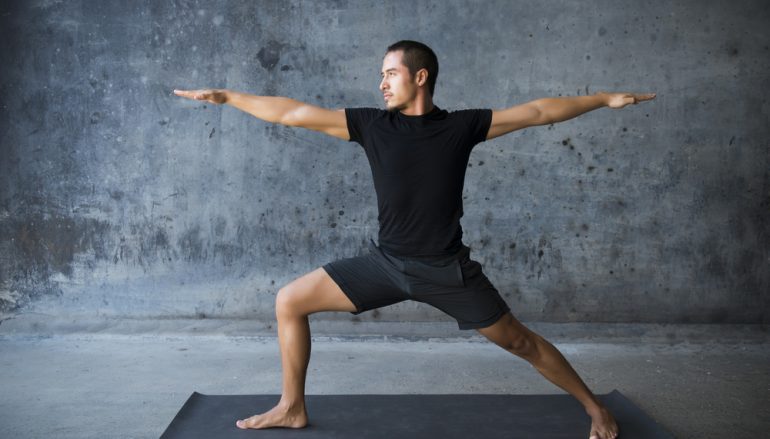 14 Ways Yoga Aids in the Recovery Process
According to the Partnership for Drug-Free Kids and The New York State Office of Alcoholism and Substance Abuse Services (OASAS) 10 percent of all American adults consider themselves to be in recovery from drug or alcohol abuse problems. These nationally representative findings indicate that there are 23.5 million American adults who are overcoming an involvement with drugs or alcohol that they once considered to be problematic.
Recovery is seen by many as a life-long upward battle… many individuals use AA or 12-Step practices in the hopes to maintain their sobriety in the long term… BUT in order to be successful in recovery, it takes a lot more than just lack-of-using…
How Yoga Aids in the Recovery Process:
1. Mindfulness and meditation:  clears the mind, sets the tone for a good day;
2. Detox of the glands, liver, kidneys, gallbladder and if you do hot yoga, the skin will sweat;
3. Builds concentration when the brain has been altered with drugs;
4. Connects you to a spiritual place of serenity and safety;
5. Helps restore balance to the body and strength that was lost to drugs/alcohol;
6. Helps repair self worth and body image;
7. Allows you to understand stillness, something addicts struggle with;
8. Teaches you to being the present moment, not in shame and guilt of the past or thinking of getting high in the future;
9. Creates confidence and development;
10. Helps with anger mgmt. as you detox and become well;
11. Yoga helps you learn what your triggers and craving are and how to use the power of your mind to overcome them;
12 Restores natural sleep cycle that is off when using drugs/alcohol;
13 Helps with PTSD and trauma related issues;
14 Helps aid concentration, focus and mental clarity.
Cali Estes
Cali Estes, Ph.D is a highly sought after Celebrity Addiction Therapist, Life Coach, Recovery Coach and Wellness Guru that blends talk therapy with forward and positive change to assist her clients in unlocking their true potential. She has been featured in books, magazines, radio and television for her work in the addictions and therapy fields. She works with individuals, drug and alcohol treatment teams and addiction professionals looking to advance their knowledge base. www.theaddictionscoach.com
Related Articles
Read more from YOGA