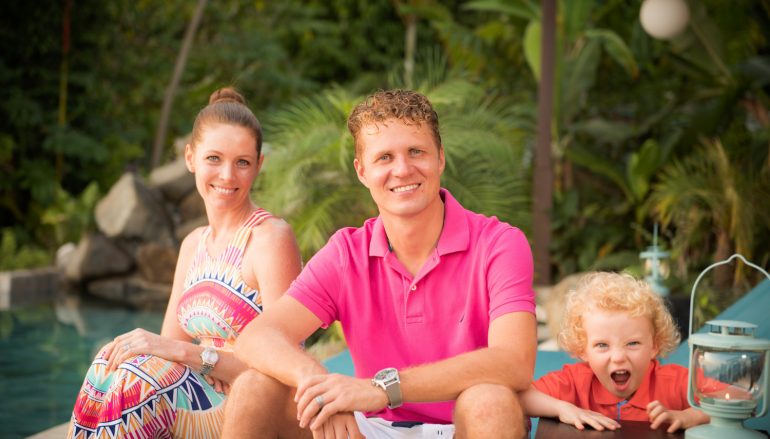 Change Maker Spotlight: Konrad Rzasa and Jennifer Dunphy of Vista Celestial
Husband and wife duo, Konrad Rzasa and Jennifer Dunphy, left their corporate lives over 10 years ago to embark on a lifechanging adventure. They always knew that when the right opportunity came, they would take their entrepreneurial skills on the road so they could travel the world. The white-collar vagabonds, previously a VP of Sales and CFO, decided to cut the cord and sell their home in Atlanta, GA. With no children at the time, they packed up their car and drove towards the Mexican border continuing for over 4,000 miles through Central America, ending up in Uvita de Osa where, over a fateful weekend, they decided to buy a property because it just felt right.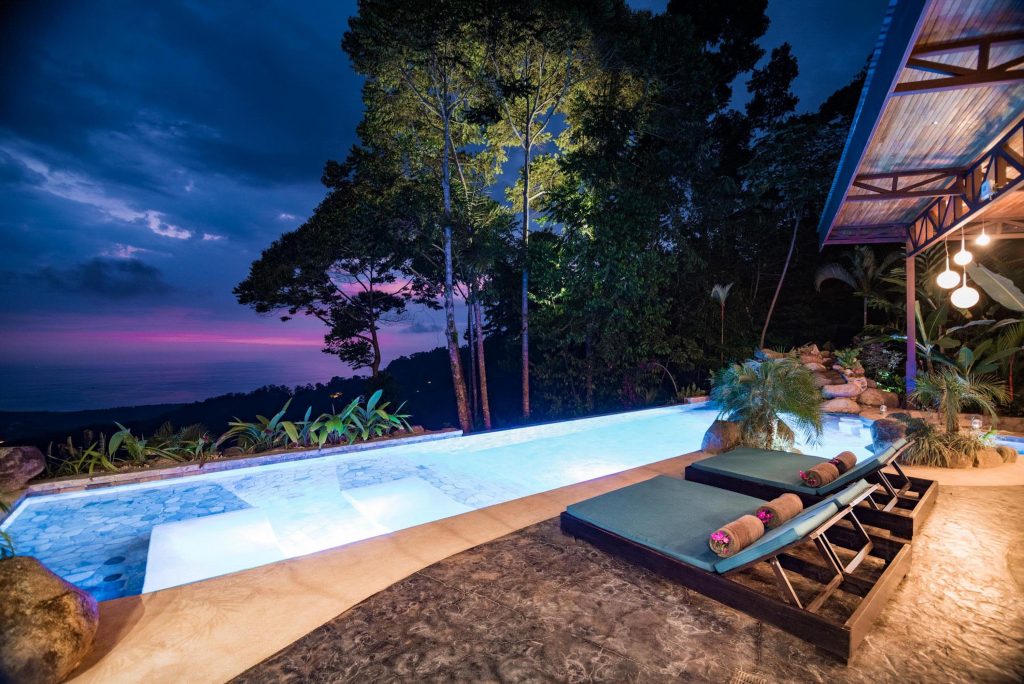 Vista Celestial started as a dream and developed into a reflection of their travel experiences including the menu of organic mixed drinks inspired from their time abroad, their preferred culinary fusions, lounge designs, and the wood for the furniture that was sourced from their friend's reforestation farm. Little by little, Vista Celestial started shaping into what they now call their "little slice of heaven" or what their firstborn son likes to call "nature's tree house."
After building, furnishing, and creating their home, the doors officially opened in 2014 as Vista Celestial, a luxury boutique home-tel for everyone to share in paradise. The luxury boutique hotel has been rated the best hotel in the area by Trip Advisor for several years in a row. The property has only five villas and stretches over five hectares, ensuring the most private setting in a jungle environment facing the Pacific Ocean.
Family life has now rooted Jennifer, Konrad, and their two boys, in Lyon, France.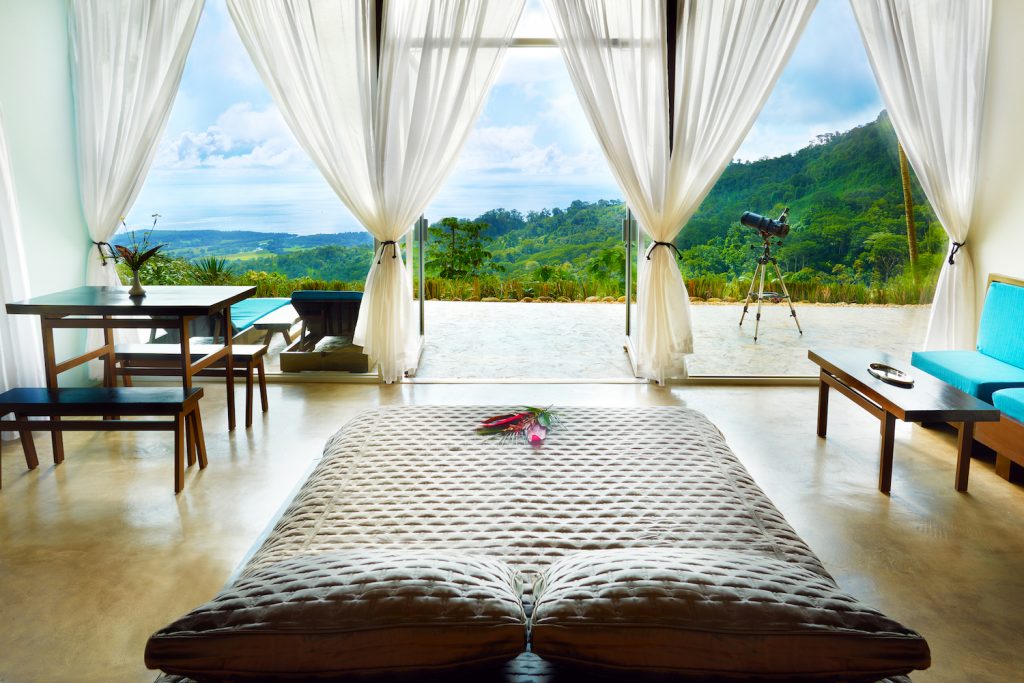 Yoga Digest:  How did you get into your business? What led you to create Vista Celestial? 
Jennifer & Konrad: We started in the hospitality industry by pure chance. We purchased land on a total whim while traveling with the idea that maybe one day in the future we would build a hotel as a retirement investment. We decided that although we would continue to travel, we needed a home base, so we built Vista Celestial to create a fun lifestyle business. Retirement came 35 years early! We had been traveling full time and working remotely for a few years, so when I got pregnant a year after purchasing the land, we knew we wanted to provide a stable environment for our son while also being able to enjoy the property. The hotel also helped us to provide a consistent routine for him. Our dream was to run a small bed and breakfast when we retired, however with Vista Celestial, we chose to do a luxury hotel with a full-service bar and restaurant versus just a B&B, because of the exquisite location. Being on a mountain in the middle of the jungle calls for a full service hotel where the guests do not have to leave for anything other than excursions.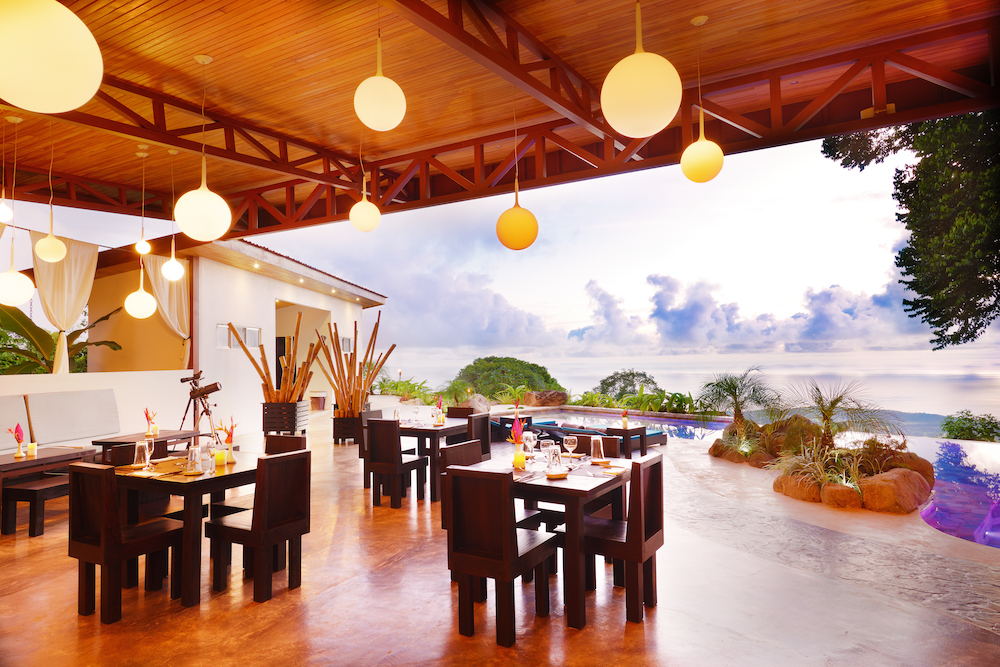 YD:  How do you stay motivated and inspired to keep your business evolving and relevant? 
J & K: We are both type A personalities and if we are going to do something, we are going to go all out and do it well. The motto applies to all aspects of our lives. We treat Vista Celestial as not only a business, but as our home. We invest in making the hotel the best it can be; which means that we are always updating and refreshing amenities as well as the property, long before they actually need to be updated, so that the hotel stays perfect and in tip top shape, just like opening day.
YD:  Why is it important to have a message, mission and intention behind every pursuit? 
J&K:  I think that it is important for people to know what's important for us as business owners, and for the business itself. This way, they understand that everything we do, we do for a reason to better the business, to better their experience, and to make a positive impact on the local community. We focus on raising the standards of the entire travel and tourism industry here in Costa Rica. We continuously work to raise the bar by providing the highest quality service in the area, serving natural and healthy foods that are planted and grown at the property, including planting over 1,000 fruit trees so far – which also attracts our wildlife guests. We focus on being a "green leader" and maintain the forested areas around us among many other qualities. We encourage others in the industry to raise their standards as well. Many businesses would see this as aiding their competition, but for us, if the community as a whole becomes known for their superior service, food, luxury, wildlife, natural beauty, and beyond, we all win. More tourists will choose our area over others and all the businesses will thrive.
YD:  What is the biggest challenge for you in your industry?
J&K:  With travel and tourism there are countless obstacles with attracting travelers. You are not only competing with your local area or even your country, you are competing with the entire world. The choices are unlimited when it comes to desirable travel locations, so you really need to have that extra something special that makes you unique and makes people feel that they "need" to not only visit your area, but they "need" to stay at your hotel specifically. With outlets such as Instagram, people flock to the "picture perfect" locations that they see popping up in their feeds from travel bloggers and influencers. In addition to the global travel market, we are a luxury hotel, so when the economy has problems, travel and especially luxury travel are among the first things to be cut from travel plans.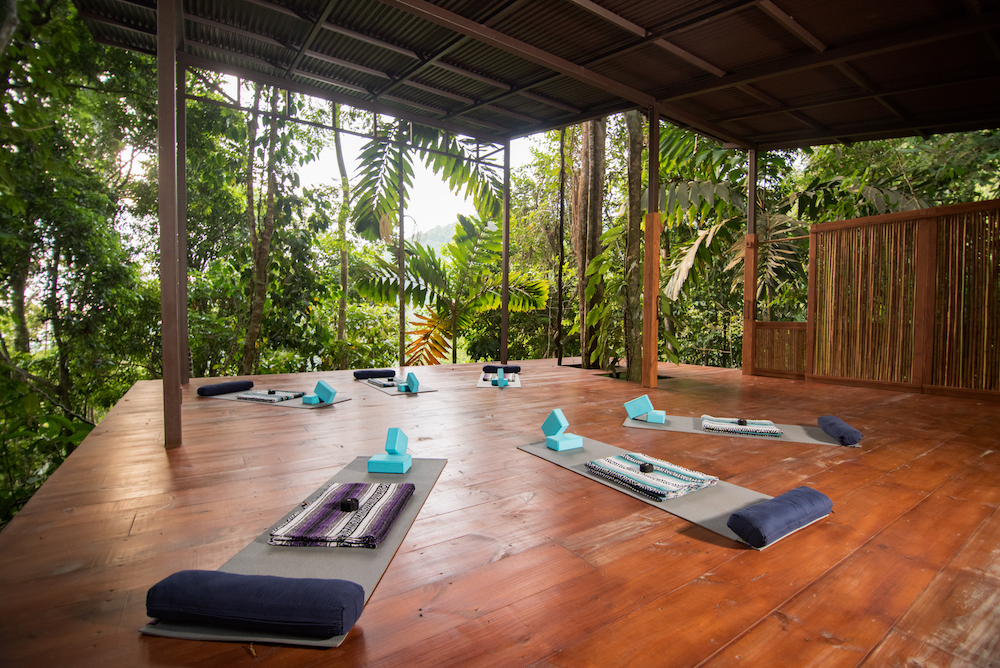 YD:  Where do you see yourselves and Vista Celestial in the industry in 5 years?
J&K:  We have worked hard to quickly make a footprint in Costa Rica and Central America as a top luxury hotel. Within our first year in business we were already winning awards and being called a "must visit" hotel destination in Latin America. Each year since being in business, we have been awarded the Certificate of Excellence and the Travelers Choice Award by TripAdvisor. We plan to keep our status as a top hotel in Latin America as well as increase our profile as a global travel destination.
YD:  What is your biggest piece of advice for anyone out there trying to make their professional dreams come true?
J&K: Choose something that makes you happy and that you really enjoy doing. Put a plan in place and execute your plan. Remember that you cannot do everything yourself and you must hire the right people and delegate responsibilities. It takes not only bright minds but a team that can work well together towards the businesses vision in order to be truly successful.
Related Articles
Read more from LIFESTYLE