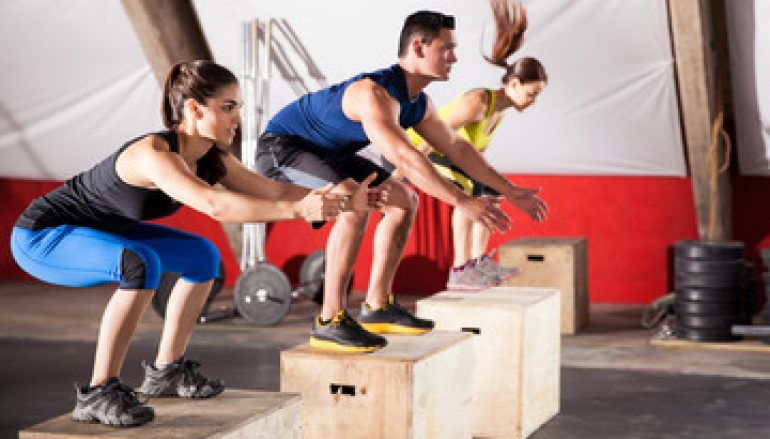 The Roadmap to Becoming a Personal Trainer: A Guide to Building a Thriving Career in Fitness
Do you have hopes or dreams of becoming a personal trainer in the future, or maybe you are a trainer but just not certified yet? This article is here to help your dreams become a reality. With the right guidance becoming a personal trainer can be a lot easier. 
The fitness industry is competitive and there are hundreds of new trainers getting certified every year. Although the path looks promising you will have some competition on your way to the top. There are some steps you can take to make this less stressful. 
Training a group of people for fun is one thing, but it is another to train them professionally. It takes everything to the next level and can turn your passion into a thriving career. The two certifications being discussed are nasm vs issa, two of the most widely known certifications in the industry. 
The following will compare and contrast NASM vs ISSA. The popularity of each one and what it will take to pass the certifications. Also, the primary focus of each one and the requirements to keep a certification like these. There is so much information to get into, so let's get started. 
What is NASM?
Let's begin with NASM, what does it mean, what you should look for and how does it work? NASM stands for National Academy of Sports Medicine, one of the best personal trainer certifications. 
A big thing you should look for if you are a personal trainer or if you are looking for one is if they are accredited. It is possible to have a certification but not all of them are accredited, this gives you the status and legitimacy you would want from gyms. 
In North America, there is a company that does the accreditation called the (NCCA) National Commission for Certifying Agents. It is always too good to have this approval because you do not want to be scammed out of your money from fake certifiers or trainers and could be a big waste of your time. 
What is ISSA?
ISSA stands for International Sports Sciences Association and has recently been NCCA certified. They were exclusively accredited by another organization because their specialty was distant learning. 
It is not official if all the programs ISSA has to offer are NCCA accredited but the company now has a strong affiliation with them. Once again, to keep from being scammed make sure to do your due diligence when finding a certification program. 
Although what everyone really wants to know is the cost of each. NASM vs ISSA is a growing debate so let's get to that next. 
Cost/Study Time
Let's be honest, the price of a product or service is the ultimate judge if someone buys it or not. People have a budget and the ones that fit the best are the ones chosen. This is often the case when choosing a certification. 
NASM and ISSA have different approaches when looking at the price scale. NASM has a total of 4 study packages that vary in price but come with a variety of study materials. These include textbooks, practice texts, and much more. This gives the person who needs extra studying material a much better chance of passing the test. The price can start at $799 but can reach up to $1539 with the all-inclusive package. 
ISSA on the other hand has a straight-to-the-point approach. ISSA has one price and that's $799 but doesn't include the extra practice test or textbook, and they don't offer another package. This is due to ISSA catering to an international audience instead of just North America. 
In the end, ISSA wins the price battle but falls short of the extra materials that NASM can provide. Also, there is a time limit in which you can be enrolled. The process from signing up to becoming a personal trainer should be no more than six months. Failure to do so would require you to re-enroll. 
Although each program has established extensions, ISSA is two months free and NASM is 90 days but you have to pay. It is said to only take 3 months to prepare for the test if you put in the adequate time for studying.  
Conclusion
The ISSA vs NASM roundup is to get the best certification for you. Both will get you to become a great personal trainer, it depends on the niche you want to join. ISSA is programmed on principles. 
Focusing on creating comprehensive programs that the customer can follow and both nutritionally and with exercise routines. NASM has a focus on corrective exercise, by enhancing biomechanics through the prevention of imbalances. 
Each program requires you to renew the certification every two years. With more trainers being brought into the market and nutritional science getting better every year it is important to stay up to date with the trends. NASM vs ISSA will be a trend that continues to happen among personal trainers but it all depends on what you are looking for. 
Related Articles
Read more from LIFESTYLE