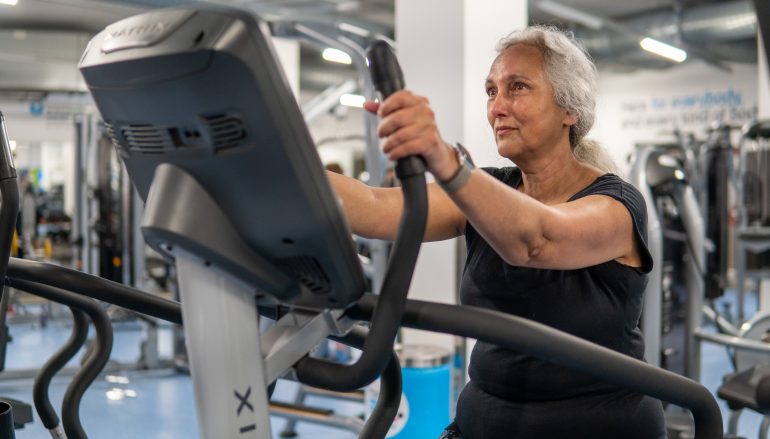 Senior Fitness and Medicare: What You Need to Know
Maintaining physical activity is very important for your health as you get older. The Center for Disease Control and Prevention recommends that adults over 65 do at least half an hour of moderate-intensity activity daily, like brisk walking, or a quarter an hour of vigorous-intensity activity, like jogging or sprinting daily for five days every week. They should also do muscle-strengthening and balance-improving activities at least twice a week. Medicare is a government health insurance program for those 65 or older, disabled and receiving Social Security Disability Insurance (SSDI) benefits, or who have End-Stage Renal Disease (ESRD) and are under 65. The Centers for Medicare & Medicaid Services (CMS) is a federal agency that manages Medicare. Medicare and Social Security payroll taxes help pay for the program, as do Medicare premiums and the federal budget.
The Importance of Senior Fitness
Maintaining physical fitness in your prime age is very crucial for you in several ways,
including:
● You must maintain a regular exercise routine because doing so can help avoid common ailments, including heart disease and diabetes and boost general immune function.
● When you work out, your body releases endorphins, sometimes known as the "feel good" hormone, which reduces stress, boosts mood, and even helps you sleep better.
● Strength and flexibility gained via exercise contribute to better balance and coordination, decreasing the likelihood of falls.
● Participating in fitness classes can transform your workout into a social event. You can keep your spirits and loneliness at bay by keeping up with your friends and family.
● The risk of developing dementia is lowered by maintaining a regular exercise routine and developing highly developed motor abilities.
Understanding Medicare
If you are over the age of 65, you are eligible for four different types of Medicare coverage: Part A (Hospital Insurance), Part B (Medical Insurance), Part C (Medicare Advantage Plans), and Part D (Prescription Drug Coverage). Due to its comprehensive coverage of medical expenses and services, Medicare Advantage is the best option for you. The Medicare Advantage program is an optional supplement to the original Medicare. Medicare-approved private insurance firms provide these plans. Like Original Medicare, Medicare Advantage plans pay for inpatient hospital care (Part A) and outpatient care (Part B). It also provides wellness programs, prescription medicine coverage, and dental, optical, and auditory advantages.
Medicare Coverage for Senior Fitness
Most Medicare Advantage plans pay for gym memberships, exercise classes, and some wellness programs. In some cases, health insurance will help pay for things like a stepper, an exercise bike that stays in one place, and weights. Medicare's coverage of different kinds of physical fitness may change from state to state. Some plans may also require you to train at certain places or with certain pieces of workout equipment.
Fitness Programs for Seniors
SilverSneakers is a great illustration of a program that provides numerous advantages to its participants and is compatible with Medicare Advantage. With over 15,000 fitness centers available nationwide, SilverSneakers members have plenty of physical and social stimulation options. The mission of SilverSneakers is to improve the health and wellness of the older population like:
● Stamina: When you have stamina, you can work out longer before feeling physically exhausted. Aerobic exercise, often known as cardiovascular exercise, is a great way to promote stamina and health in several other ways.
● Strength: Conditions including osteoporosis, cardiovascular disease, arthritis, and type 2 diabetes are all aided by regular strength exercise. Also, no bench press is required. Chair squats, single-leg stands, wall push-ups, and stair climbing are all excellent examples of simple strength-building exercises that older persons may do.
● Flexibility: Flexibility exercises help you move more freely and effectively, warm up your muscles, and reduce your risk of injury. Muscle stiffness and pain can be reduced with workouts that include mild stretching.
● Balance: Avoiding falls as you age is easier by engaging in balance exercises, increasing your mobility and sense of physical control. Every session can make you feel more agile than the last.
SilverSneakers members also have access to the FLEX Community to participate in various exercise classes. Local instructors teach FLEX Community programs in person and online at community venues such as community centers, parks, and more. Yoga, Tai Chi, Zumba, and more are just some of the more than 80 different sessions offered. Expert teachers who know what it takes to stay fit after 65 lead FLEX Community programs.
Seniors who engage in regular physical activity can better maintain their mental and physical well-being, avoid disease, and stay active and independent as they age. For people 65 and over, the Medicare Advantage Plan is just one of several choices Medicare healthcare plans. This policy may cover gym memberships, yoga lessons, and other forms of physical activity. For instance, SilverSneakers collaborates with Medicare Advantage to offer numerous exercise options for older people.
Related Articles
Read more from HEALTH