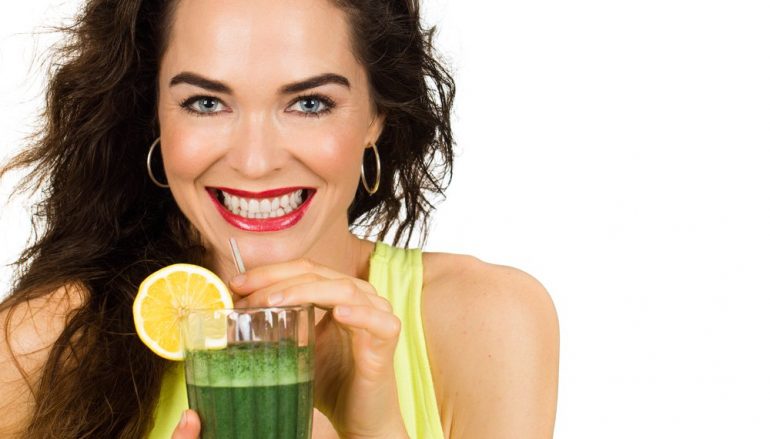 Are You Ready For Arugula?
One of my favorite juices to make is one I call the "Arugula Rocket," and I joke that it's jet fuel for your social life. Not only does arugula contain lots of antioxidants, it's also helpful in detoxifying your liver, clearing and beautifying skin, and improving your enjoyment of bedroom activities. Yes, it's an aphrodisiac! The minerals and antioxidants in arugula work together to cleanse libido-killing contaminants from your body, leaving you energized and ready for play.
If that wasn't enough reason to press arugula into service for my juices, this is: Arugula contains phytochemicals that counter the carcinogenic effects of estrogen, inhibiting cancer- cell growth that leads to prostate, breast, cervical, colon, and ovarian cancers.
Yes, arugula might be a bitter herb, but you'll feel anything but bitter when you incorporate it into your juice regimen. Here's my favorite way to drink arugula.
Arugula Juice
1 head of fresh arugula
2 large granny smith apples, seeds removed
2 stalks of celery
1 large cucumber
Enjoy!
Photo – shutterstock.com
Linda Baldwin
Linda Baldwin is the team leader at Intelligent Gourmet where she serves as a chef and Certified Health Coach. She decided to become a health counselor to fulfill her passion of working with individuals, family's and children to improve their health and family life. Linda received her training at the Institute of Integrative Nutrition in New York City. She is certified by the American Association of Drugless Practitioners, a member in good standing of the American Association of Nutritional Consultants, and has obtained continuing Education in nutrition from Purchase College, State University of New York. Linda and her team lead workshops on obtaining a healthy lifestyle through food and offers individual health coaching to adults and families. Instagram.com/intelligentgourmet " JUICING = becoming a high-energy, healthy, glowing, nutrient-absorbing machine! "
Related Articles
Read more from HEALTH