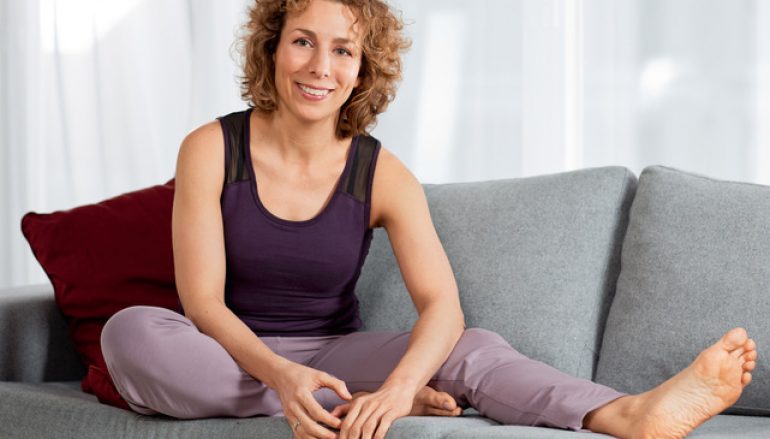 "My occupation is my vocation. When I practice Yin Yoga, 
I become myself completely and experience a deep feeling of peace within."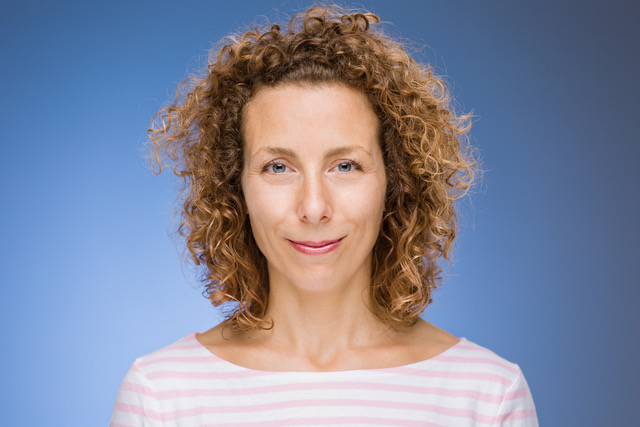 I didn't know I would love yoga when I was in college, instead I enjoyed studying foreign languages. Following my graduation from University I worked as a translator for several international companies based in Germany. What I didn't expect was that most of my days would be spent in front of a computer rather than with people, yet that's how it turned out. One way to refresh myself was with yoga, which I started practicing at 27.
Babies have a way of changing people and in my case, after I had my first daughter, I realized that I did not want to go back to an office job and wanted do something completely different. I was feeling a strong urge to raise her into a healthy human being, and I wanted to do something with people on a personal level to help them along their health journey.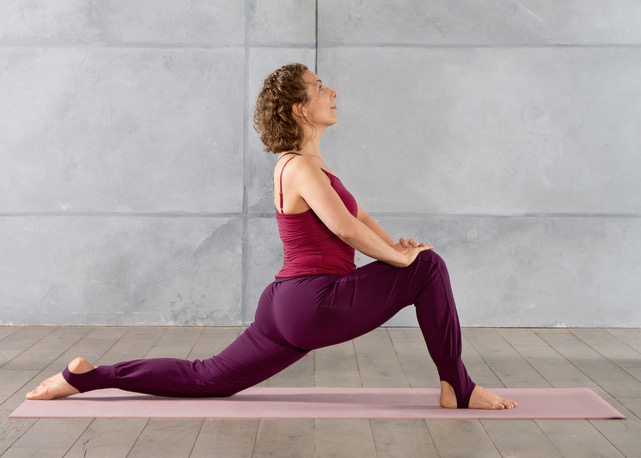 Thanks to motherhood, I starting examining nutrition and holistic health related topics and found this was completely my thing.
Ever since I was 12-years old, I have been interested in the Eastern traditions, particularly martial arts. So after my first daughter was born, I decided to give my life a reboot and see where these studies would take me.
I started teaching yoga after my second daughter was born and eventually I opened my own studio, which I ran for almost 10 years. During that time I dove deeply into studying nutrition, Traditional Chinese Medicine and different health practices, which has allowed me to bring an integrated, holistic approach to help people on their self-healing journey.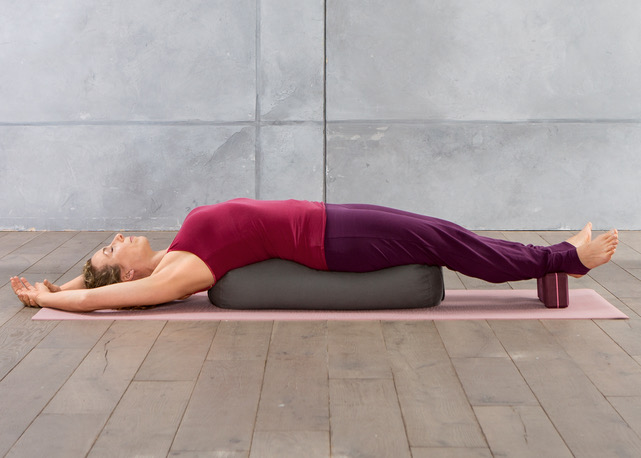 Like most yoga practitioners, I started out with yang styles of yoga. Many years later, I felt that I was wearing myself out and had a strong desire for a practice which was more nourishing. After attending many teacher trainings for various styles of yoga, I finally came across Yin Yoga and realized that this was exactly what I was looking for and exactly what I needed. Through the years, I've heard the same from many other women, especially those who were starting to deal with the first symptoms of menopause because their bodies were changing and demanding a different experience.
My first Yin Yoga teacher was Paul Grilley, who is credited as developing the Yin Yoga style that is taught across North America and in Europe. Grilley developed his own style of Yin Yoga by combining stretching poses with the knowledge of the meridians and stressed the importance of the individual anatomy. This is how he turned this style of yoga into a functional approach in comparison to yoga styles with many standardized alignment rules. Paul shook my yoga world and influenced my personal yoga practice completely. His use of gentle passive stretches held for a long time, combined with teachings about the meridians, and extensive knowledge of the individual anatomy of a person upon the positions, felt like a perfect fit.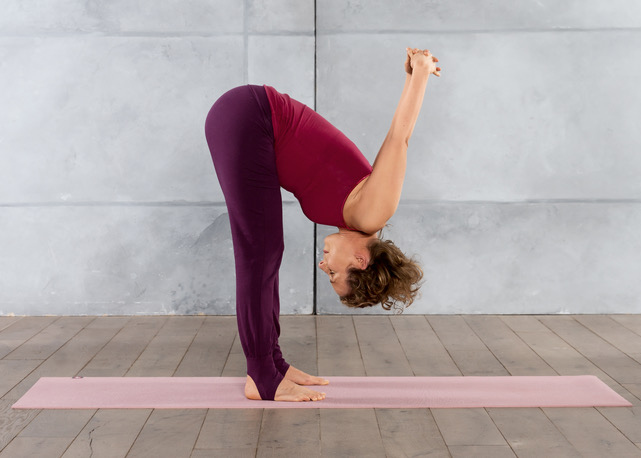 From my experience, Yin Yoga has a low risk of injury, as the practice can be adapted individually to the requirements of each body, harmonizing the flow of energy, activating our capacity for self-healing. It directs us to look inwards, calms the nervous system, and relaxes and strengthens the entire body. Yin Yoga stresses the meridians with long, gentle poses and then gives us time to relax and feel the rebound of Chi after each pose. Eventually the energetic connections become perceptible, and practitioners become aware of the connections between our thoughts, our emotions, and our Chi.
With its growing popularity, and hardly any Yin Yoga teachers in Germany, I was asked by other teachers if I would offer a training. Teaching yoga instructors has been an exceptional experience for me and I simply love sharing what I know as I have personally seen how incredibly powerful Yin Yoga can be for our bodies, minds and soul. It became my calling to do these trainings.
What I love about Yin Yoga is that it's oriented towards the person practicing it, whereas some types of yoga specify precisely how certain positions should look, and many people attempt to emulate this ideal image. Our inner teacher is truly our most important yoga teacher, and I believe there is great healing potential when we listen to our bodies and trust ourselves as we practice, allowing the pose to develop as our bodies direct.
My passion is to share Yin Yoga as and an antidote to our fast paced, yang world. I combine my teachings with the approaches of Western and Traditional Chinese Medicine, breathing techniques, meditation, nutrition, fascia therapy, and self-reflection. I have written several books about this and I am more than grateful that I may call this my job.
I thought you enjoy a few videos:
Natural quick fix for stomach issues: https://youtu.be/fqrvpoTgdE0
This is one of my favorite meditations, which I do every night before I go to bed:
https://www.youtube.com/watch?v=MFkACymvEdI&t=94s
Website: [https://www.yinyoga.de/en/]
Photo credit is:  Forster & Martin Fotografie, Munich
Stefanie Arend
Stefanie Arend is a renowned Yin Yoga instructor, holistic health coach, nutritionist, and energy worker. As the first German author to focus exclusively on Yin Yoga, the yoga style taught by Paul Grilley, Arend is a bestselling author of six books, including Yin Yoga: The Gentle Path to the Inner Center and Surya Namaskar: The Sun Salutation, both of which were named Best Yoga Book of the Year in German- speaking countries. Her books have been translated into five languages. Be Healthy with Yin Yoga is her first English- language book. Visit Stefanie Arend at https://www.yinyoga.de/en
Related Articles
Read more from YOGA