Posts From Susan Verde
Susan Verde
Susan Verde is currently living in East Hampton, New York with her twin boys Joshua and Gabriel and her daughter Sophia where she writes children's books and teaches kid's yoga and mindfulness. Her children, her practice and the ocean at her doorstep keep her constantly connected and inspired. She is the award winning author of multiple picture books including The Water Princess and the best-selling I Am Yoga and its sequel I Am Peace, a book of mindfulness.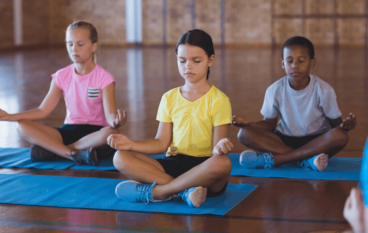 Try these 3 yoga poses with
your kids to help them create a foundation of strength and balance that will carry them
into Fall and through the seasons.
Susan Verde
INSPIRATION, LIFESTYLE, YOGA